In a world of blocks and squares, making circles can seem like a daunting task. Luckily, we've put together a handy guide on how to make circles in Minecraft. What can seem impossible is simple, thanks to our circle chart and guide!
How to make circles in Minecraft
Making circles from blocks in Minecraft seems hard, but really it's quite simple. And a great thing to try and build when you're bored! At the smaller levels, circles are literally just squares. As you build out, you'll have to use the trick pixel artists and other low-resolution masterminds have used for years. Essentially, by creating diagonal lines and rows, you can easily trick a viewer into thinking they're looking at a circle when really, it's a collection of cubes.
There's even a really neat formula for working out how to make a circle. But using x² + y² = r², where "r" is the diameter of the circle, you can use a graphing calculator (or some graph paper and pen if you're ambitious) to work it out. However, for those who don't want to mess with all that math, we've created a quick chart for some of the most common circles in Minecraft.
Minecraft Circle Chart
Below is our very own Minecraft circle chart, which plots circles up to 15 blocks in diameter.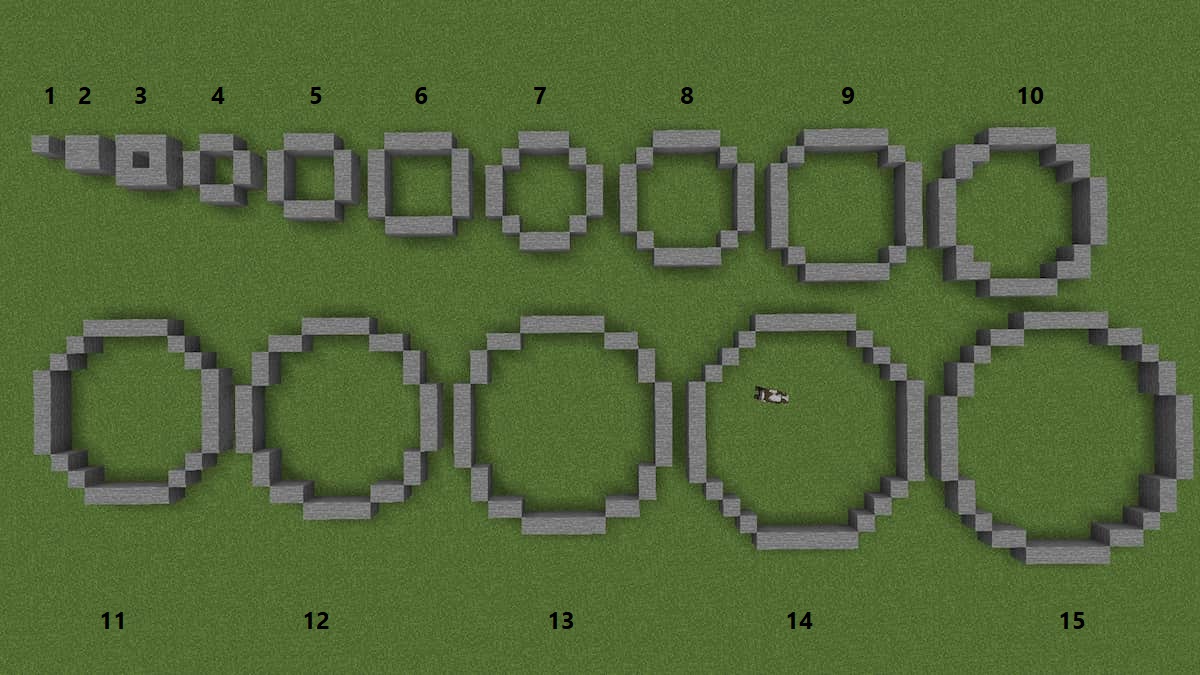 For larger circles, one handy trick is to build an entire square in the diameter of your desired circle. From there, you can chop away at the edges until you've made a true circle. This will take some trial and error, but if you practice, making circles in Minecraft will become second nature to you!
For more Minecraft guides and tips, check out Minecraft Potions Guide – All Minecraft Potion Recipes on Pro Game Guides.