If you want to make yellow stained glass, you will need materials to make it, so here's everything you will need to make it in Minecraft.
How to craft Yellow Stained Glass in Minecraft
To make yellow stained glass in Minecraft, you will need yellow dye, which you will need the following resources listed below to make it.
Dandelion: You can find these flowers in any grassy biome.
Sunflower: Sunflowers spawn in a rare biome called sunflower plains
Making yellow dye is easy, as all you need is either a dandelion or sunflower placed inside a crafting table. However, it's worth noting if you used a sunflower instead of the dandelion, you could get twice the amount of dye.
Yet again, sunflowers can only be found in the sunflower plains biome, and dandelions can be found in any grassy biome. So you are probably better off just using dandelions since they are more common.
Nonetheless, once you get some yellow dye made, you can then craft yellow stained glass by placing it in the middle slot of a crafting table. After this, surround it with eight glass blocks, and you will make yellow stained glass this way - check the image below if you need a visual aid.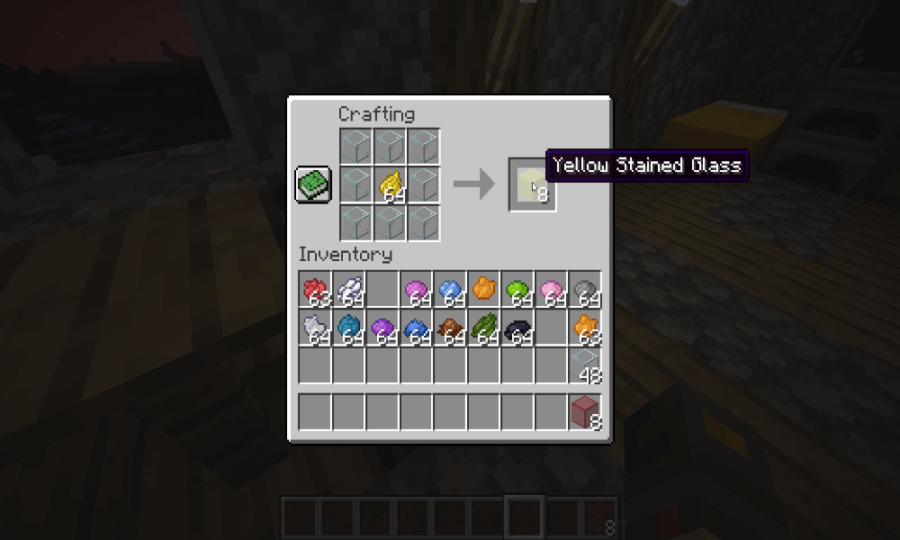 However, you will need glass blocks, and if you don't know how to craft them yet, you can do so by melting sand inside a furnace. You can also get sand from desert and beach biomes and underwater if you look hard enough.
For more on Minecraft, we at PGG have you covered with a ton of awesome guides like How to create all Minecraft Dyes and How to make Orange Stained Glass in Minecraft.