Imagine a time when Minecraft wasn't owned by Microsoft, a time when it didn't receive frequent updates. Imagine a time when Minecraft wasn't even used as an education tool. Now imagine a time when you couldn't even pick up ore! It doesn't even seem possible.
However, as spare and barren as the original Minecraft version may seem compared to today's best enhancements and seeds, Mojang laid the foundation for a generation-defining phenomenon. And it all started with the original 2009 game.
Interested in trying Minecraft Classic out for yourself? Now you can! And you can bring along 9 friends with you, too. Last year, Minecraft Classic was released as part of a 10-year celebration. While it isn't nearly as polished as the current version, it's very cool to experience where the game started.
And the best part is - it's completely free. All you need is a PC or Mac with a web browser. Click here to play or type classic.minecraft.net in your URL.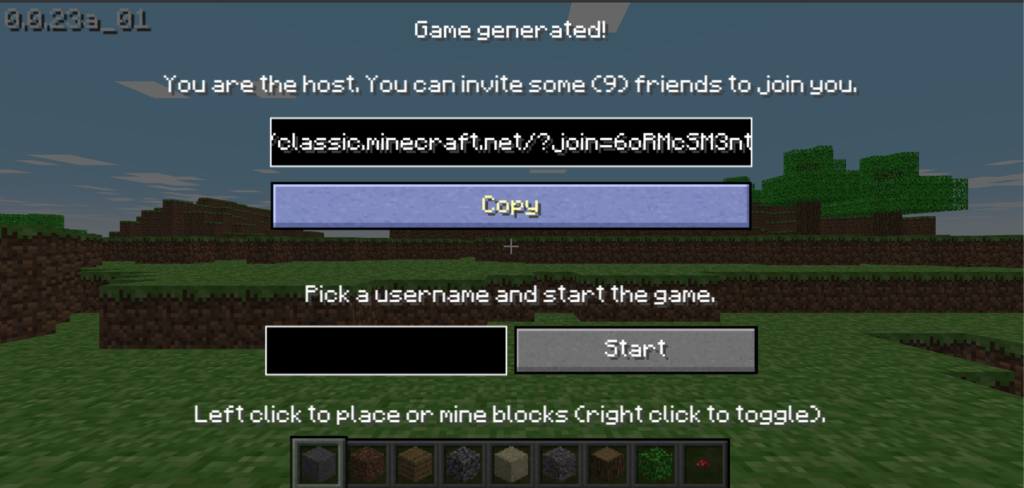 The buttons you're probably used to inputting for specific actions won't work in Minecraft Classic, as they weren't added in until much later. Here's a list of keyboard/mouse functions that work in this original version:
Left-click - Destroy blocks.
Right-click - Place block. Left-click to confirm.
Middle-click - Quickly switch to the type of block that your cursor hovers over.
Esc - Generate new level, options/controls, share URL.
Maybe you want to revisit Minecraft Classic for nostalgic purposes. Or maybe you've never even tried it out. Whatever reason, Minecraft Classic is an awesome time capsule and will be preserved as a special moment in gaming history.