There are many weapons to choose from in Minecraft, but if you prefer to fight from long range, a bow is your best bet. Unfortunately, your bow will degrade and eventually break the more you use it. This may leave you wondering how to repair your bow in Minecraft.
How to repair bows in Minecraft
To repair a bow in Minecraft, you need an anvil, a damaged bow, and either a second bow or the materials used to craft a bow. The materials you can use include either string or wooden sticks, as this is what a bow is crafted from. Simply place the bow in the anvil menu along with the repair materials, and it will be good as new.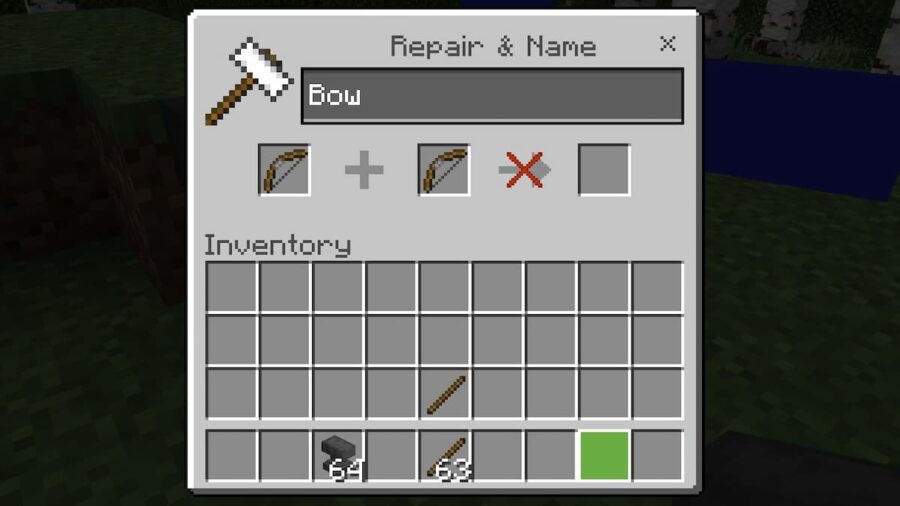 Related: Best Minecraft Meadow Mountain Seeds
Repairing bows is a great way to keep your favorite bow ready and available and preserve its enchantment. If you use a second enchanted bow to repair your already enchanted bow, you have a chance to add the additional enchantment to your primary bow.
If you have the Mending enchantment on your bow, you can use your experience to repair it. This means you do not need the use of an anvil, but you will have to expend experience. This is a good enchantment to have if you do not have an anvil or are far away from one.
For more information on Minecraft, check out Minecraft Stuck on Loading Screen – How to Fix and Best Free Minecraft Server Hosting on Pro Game Guides.