The Meadow Mountain was a new sub biome added to Minecraft 1.18: Caves & Cliffs Part 2 update. This biome is filled with flowers and sheep, donkeys and rabbits spawn. It's an idyllic setting to start your Minecraft adventure.
To help you find the perfect Meadow setting, we've discovered some of the best Mountain Meadow Seeds and listed them below.
The Shortlist
1.18
Precarious Heights: -7213763765356909210
Beech Oasis: 851589888536872
Java 1.18 Seeds
Blueflower Mountain
Seed: 5513533723593894861
A beautiful seed overlooking a flowery meadow spawned on the side of a snow-capped hill. With a rune portal on a Frozen Ocean nearby and a huge variety of animals, trees, and materials within easy grasp, this is a picturesque start to any Minecraft Survival base. As you journey just a small distance out into the world, you'll continue to find incredible locations just a stone's throw away.
Key Locations
Ocean Ruin: -528, -528
Ruined Portal: -269, 5
Village: 304 -305
Shipwreck: -528, -224
Related: All changes to mountains in Minecraft 1.18 Caves and Cliffs Part 2
Beech Oasis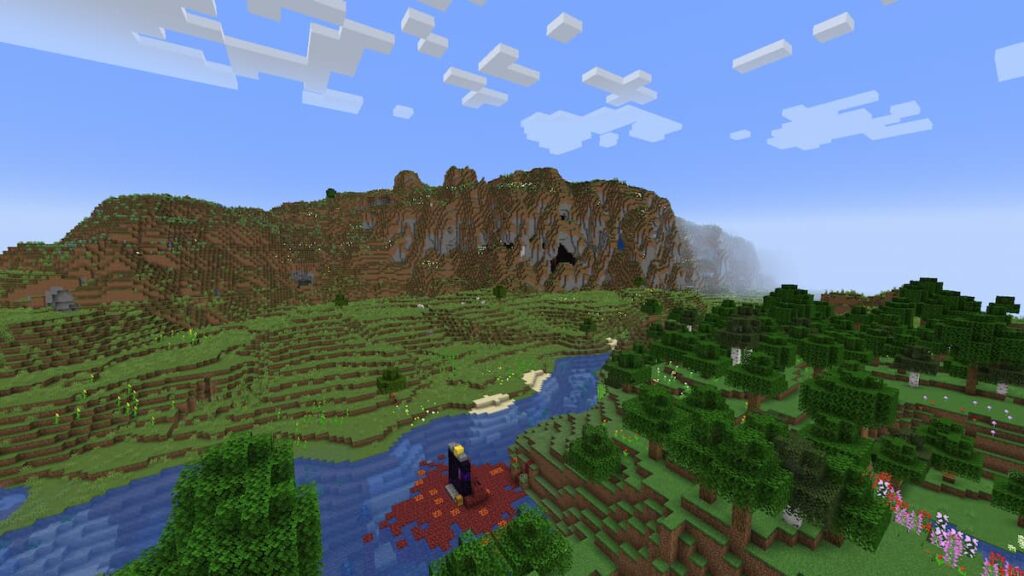 Seed: -2457851589888536872
That's not a mistake—this Mountain Meadow is an oasis in a sea of Beech trees, which surround you. With its instant cave entrance to a Dripstone-filled cavern, the mountain is your start, but as far as you can see is an endless forest. Or is it? Civilization might just be a little closer than you expected.
Key Locations
Village: 54, -171
Village #2: -841, 594
Ruined Portal: 66, -450
Dark Forest: -856, -316
Precarious Heights
Seed: -7213763765356909210
On one hill, a peaceful Village. On the other, a menacing Pillager Tower. This seed is tense! It's also filled with beautiful mountainous meadows and locations. A great seed if you ever wanted to protect and make a village flourish in the face of a deadly foe and plenty of raids.
Key Locations
Ruined Portal: 132, 24
Pillager Tower: 302, 281
Village: 100, 260
Underground Mineshaft: -96, 448
Village on the Hill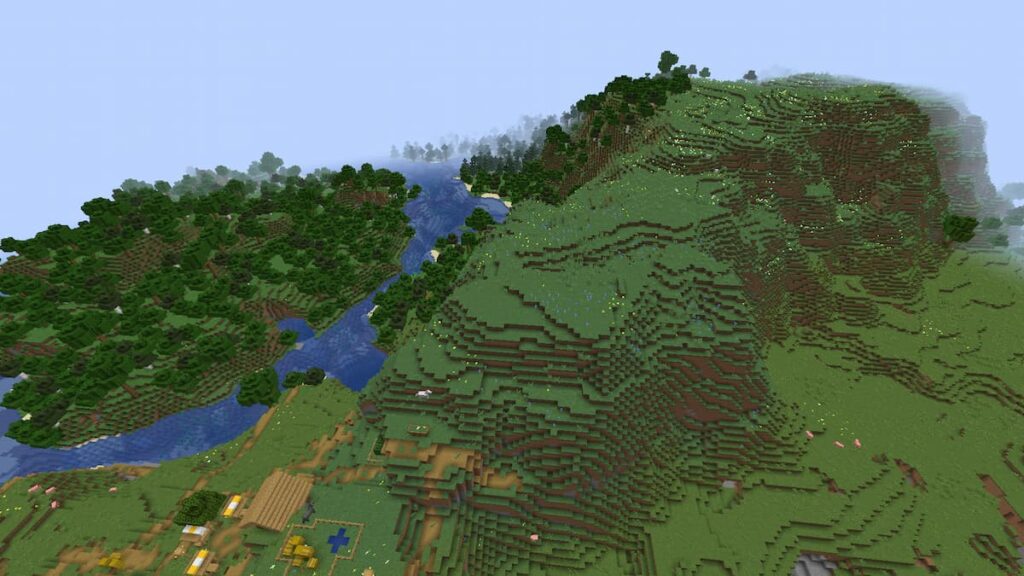 Seed: -5305398528591014316
An idyllic village on the edge of a meadow, with a ominous ruined portal close by. Rivers connect you to numerous close Biomes, and nearby resources are plentiful. This would be the perfect location to build a huge castle on the hill and overlook the villagers below.
Key Locations:
Village: 272, -1027
Ruined Portal: 245, -1106
Shipwreck: -224, -1088
Buried Treasure: 489, -1367
Savannah Overlook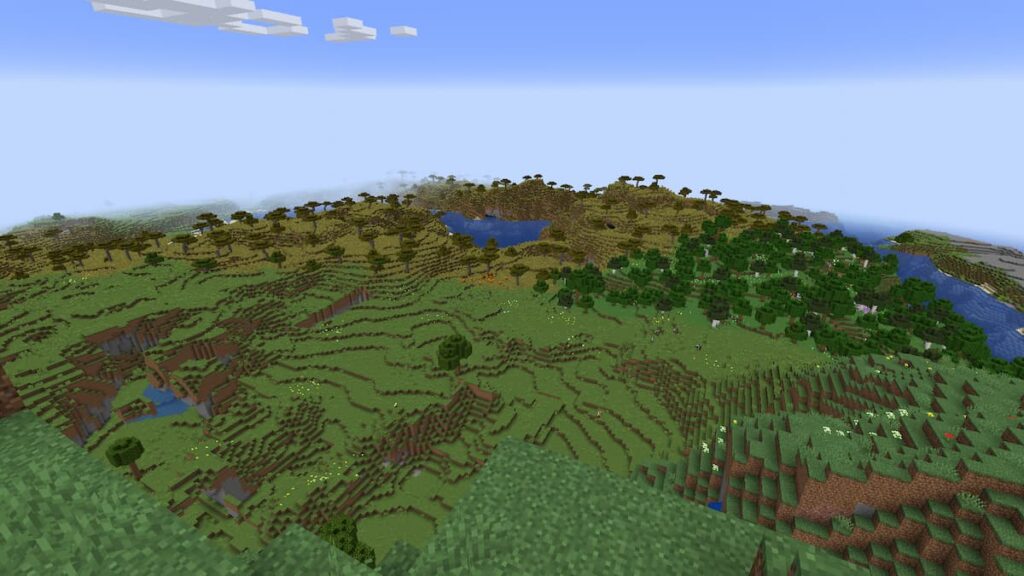 Seed: -6249451950986898888
A savannah village by the sea, its crops grown on jetties and its fountain guarded by an Iron Golem. But looking in the distance is a mountain range filled with meadows and stone—a perfect place for a base or mining operation.
Key Locations:
Village: -141, 107
Shipwreck: -522, -270
Buried Treasure: -791, 297
Ruined Portal: -304, 352
For more Minecraft Mountain seeds, check out Best Minecraft mountain seeds on Pro Game Guides.