Minecraft Adventure Maps are almost as old as the game itself. With how big Minecraft has become, thousands of players are joining every single day. This means that every day adds more opportunities for someone to want to make a new Minecraft adventure for us to enjoy. With every new version comes new maps and new mechanics to use, making newer maps bigger and better than ever.
Best Minecraft Adventure Maps List
We've picked these maps based on important critical content such as Playability, Popularity, and Rating. All maps listed below work in version 1.16. More will be updated as time moves on, so be sure to check back here often for new adventures worth exploring!
The Shortlist
This is a summary of our current list of Adventure Maps. Be sure to check back for updates!
Cow Detective - The Malfunctioning Slime Block

Map Creator: PMKExpert - User Rating: 4.2 / 5.0 - Download Page
This is a cute and light-hearted story about the mystery behind a broken Slime Block. Unlike a lot of adventure maps, it is mostly story-driven and doesn't focus on combat. Your goal in the story is to help your Cow Detective interact with the NPCs, find the clues, and solve the mystery! This map features many hidden secrets, customized textures, and even its own soundtrack!
Related: Best Minecraft Survival Maps 1.16 (February 2021) - Pro Game Guides
Devil's Deep

Map Creator: Reginald Puggington - User Rating: 4.1 / 5.0 - Download Page
Choose the path of good or evil in this fun medieval map where choices matter! This map features interactive characters and a massive list of dialogue, allowing you to become immersed in the story and world. Fight your way through multiple quests to achieve your goals, and explore several dangerous dungeons filled with brutal boss fights. This map has recently been updated to fit 1.16, so you know the creator cares about their work!
Trouble in Christmastown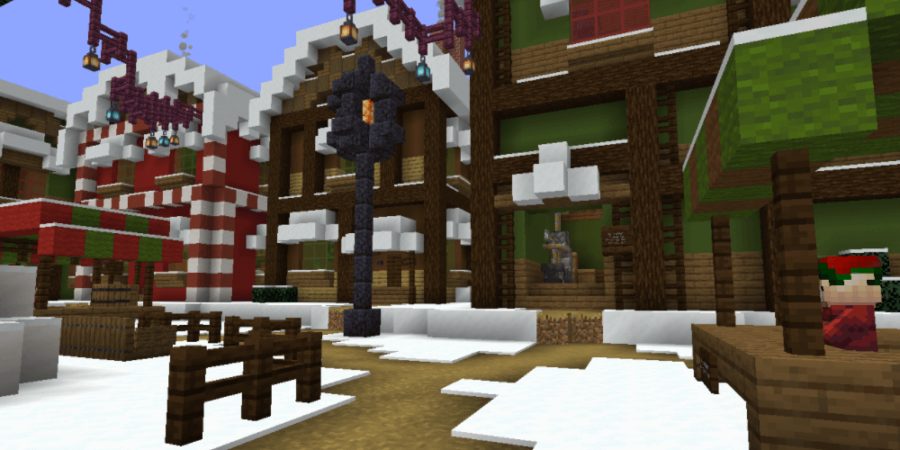 Map Creator: But_Im_Innocent - User Rating: 3.9 / 5.0 - Download Page
We hope you haven't given up on the Christmas Spirit! This map is another detective map, and your main goal is to find out what happened to Santa! He's gone missing, and the entire town is in disarray since Christmas is soon approaching. This is not such a light-hearted story, as even the description suggests an ominous undertone about what you might discover. Proceed with caution, but please save Christmas!
The Forbidden Realm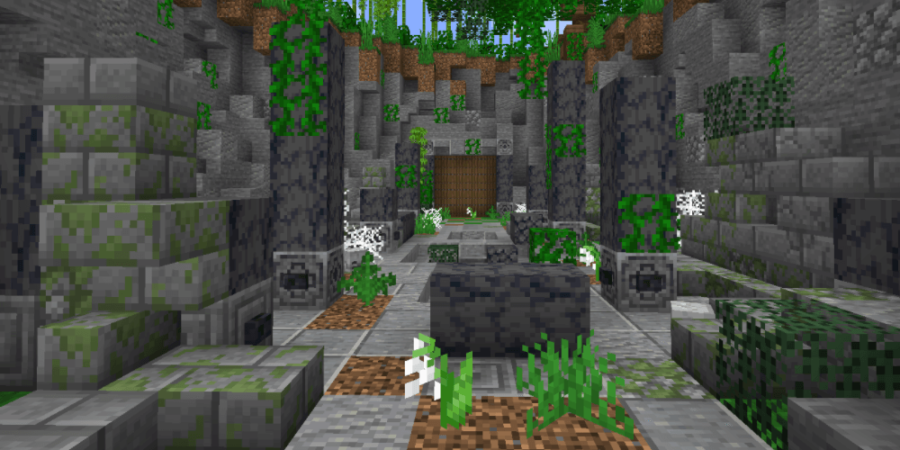 Map Creator: BlueSpace110 - User Rating: 4.0 / 5.0 - Download Page
This map is for you veteran Adventure Map folk. It's designed for only one player and features risky parkour, clever puzzles, and dangerous fights. Even the story premise fits the classic adventure story — your father is missing, and it's up to you to find the truth! You find yourself in a strange world, looking to solve the mystery and make your way back to everyday life. If you're looking for a fun short story on a dull afternoon, give this map a shot!
Atla's Hope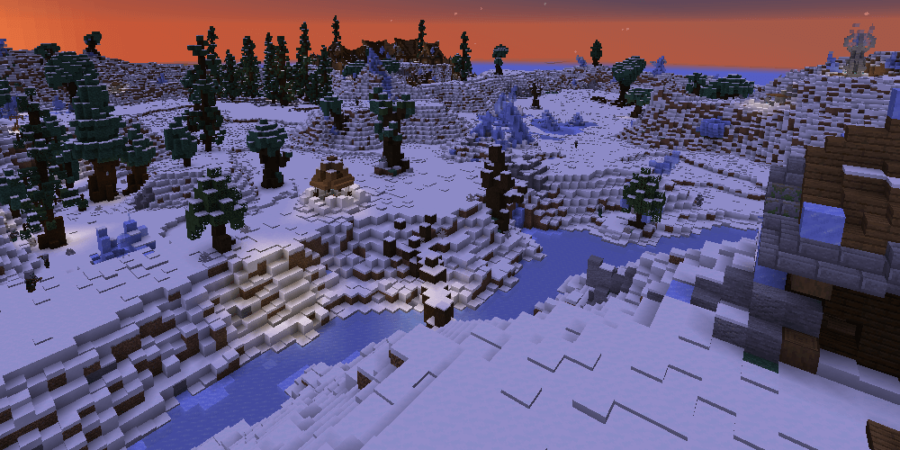 Map Creator: Melechmenuse - User Rating: 4.2 / 5.0 - Download Page
If you've ever played the newest game in the God of War franchise, you'll undeoubtedly see the similarities in this game. You play as a hero whose only purpose is to fulfill Atla's plan and save the world from certain destruction. This is a heavily story-driven map centered around Norse Mythology. Explore the snowy environment, solve puzzles, complete quests, and stop Ragnarok!
Related: Best Minecraft Parkour Maps 1.16 (February 2021) - Pro Game Guides
The Mystery of Herobrine - Chapter One

Map Creator: Nolan414 - User Rating: 4.2 / 5.0 - Download Page
This adventure map story has been around since 2016 but has been updated to fit version 1.16! There are multiple installments to this well-known Minecraft map, so be sure to try them all. This map boasts a classic Adventure experience, with Boss battles, parkour, puzzles, and a goal to escape. You find yourself in Herobrine's crosshairs as he tries to stop you from revealing his intentions. Chapter One is named as such since it is the first part of the series, so we recommend starting the story from here!
Notes for playing Adventure Maps:
If you need help figuring out how to install mods and maps in Minecraft, please check out our guide to Install Mods!
The idea behind adventure maps is that you cannot destroy blocks but instead immerse yourself and appreciate the atmosphere. Please be sure these maps are set to Adventure Mode to appreciate them fully!
If you have additional maps that you'd like to see mentioned, please feel free to comment with a link to a video trailer!
Want to see some great Minecraft seeds to design Adventure Maps? Check out our Island Seeds and Woodland Mansion Seeds for 1.16!