The best part about Minecraft Puzzle maps is the multitude of ways in which you can play! There are so many different game mechanics that it allows mapmakers to create clever puzzles out of almost anything! In this list, we're going to be exploring some of the best-designed maps for you to solve!
We've picked these maps based on important critical content such as Playability, Popularity, and Rating. All maps listed below work in version 1.19 and up. More will be updated as time moves on, so be sure to check back here often for new puzzle maps worth playing!
Although it is rare, some Minecraft maps require the player to install mods or resources packs to best engage with the experience. For help with this, check out our guide on how to install mods in Minecraft, and also check out our list of the best Minecraft mods!
Best Minecraft Puzzle Maps List
Here is our current list of the best Minecraft Puzzle Maps.
Best Minecraft Puzzle Maps
Placeholder
Download Page: minecraftmaps.com
This wonderful map includes a thorough, voice-driven story that adds to the atmosphere and makes it more immersive than most maps you'll play. When you play, you are challenged to use abstract thinking and come up with outlandish solutions to difficult puzzles. Each level presents an incomplete building site and you must explore your way and find the solutions!
Upwards
Download Page: minecraftmaps.com
In this map, you have lost your ability to jump! That is not a new challenge to Survival maps, but it adds plenty of difficulty to Puzzle maps. You have limited resources at your disposal, and must find the best way to use them to complete each task. This map provides about two hours of play-time over 10 levels, and no two puzzles are alike!
50 Ways to Die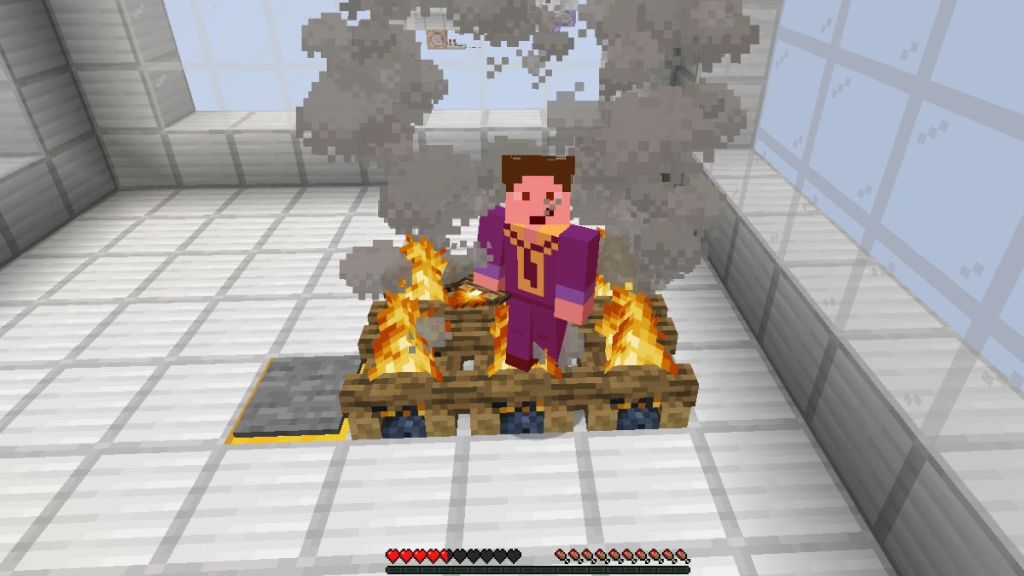 Download Page: 9minecraft.net
Whereas most Puzzle maps challenge you to solve puzzles to avoid your demise, 50 Ways to Die challenges you with 50 levels that require your character to die! You'd be surprised at how hard it is to die when you're given limited tools. Each level provides a selection of items, and it is up to you to figure out how to use them to put an end to your character.
The Hauntpuzzled House
Download Page: curseforge.com
If you are looking for a Puzzle map that might get your heart pounding, you'll enjoy The Hauntpuzzled House. In this spooky map filled with demonic sounds and ghastly apparitions, you're not just solving your way through puzzles, you are trying to survive deadly traps and time is not on your side! Cleverness is not the only thing that will get your through this map—you must be brave!
Want to try some other great Creative Maps? Why not check out our list of Best Adventure Maps for a bit more story!