Survival Maps are sought out primarily because they challenge our knowledge of the game and don't require data-heavy resource packs. They also don't require a lot of tampering on your end if you wish to play them. They bring you fun new mechanics that don't completely change the game but instead expand on the experience. We've searched and found some of the best maps currently available!
Best Minecraft Survival Maps List
We've picked these maps based on important critical content such as Playability, Popularity, and Rating. All maps listed below work in version 1.16. More will be updated as time moves on, so be sure to check back here often for new survival maps worth jumping!
The Shortlist
This is a summary of our current list of Survival Maps. Be sure to check back for updates!
Hardcore Technical Skyblock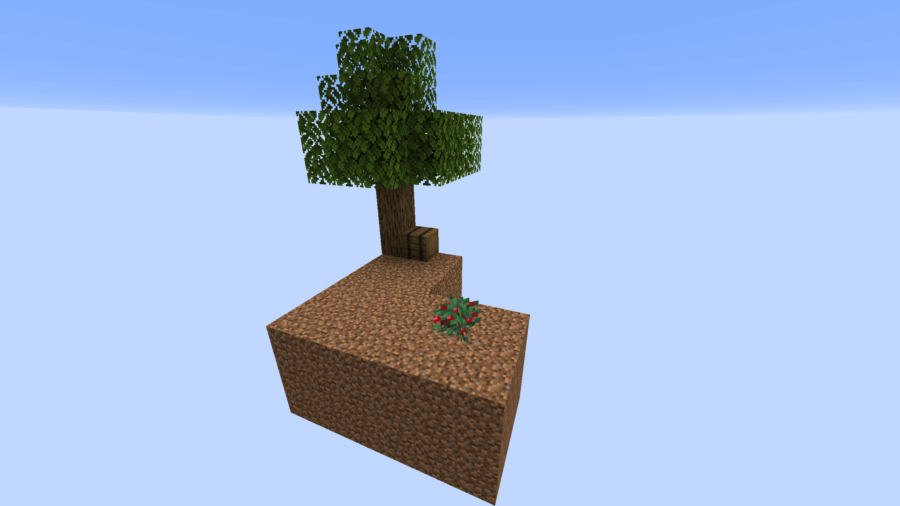 Map Creator: Tx_Raid - User Rating: 3.9 / 5.0 - Download Page
This is a survival map specifically designed for the new 1.16 mechanics. If you enjoy the classic Skyblock challenge but want a map geared for the latest update, this is the first one to try! The creator included custom crafting recipes and custom advancements, so you won't be trying to achieve the same goals in your standard Minecraft survival world. Consider yourself a pro if you can finish every mission!
Related: Best Minecraft Puzzle Maps 1.16 (February 2021) - Pro Game Guides
One Block Skyblock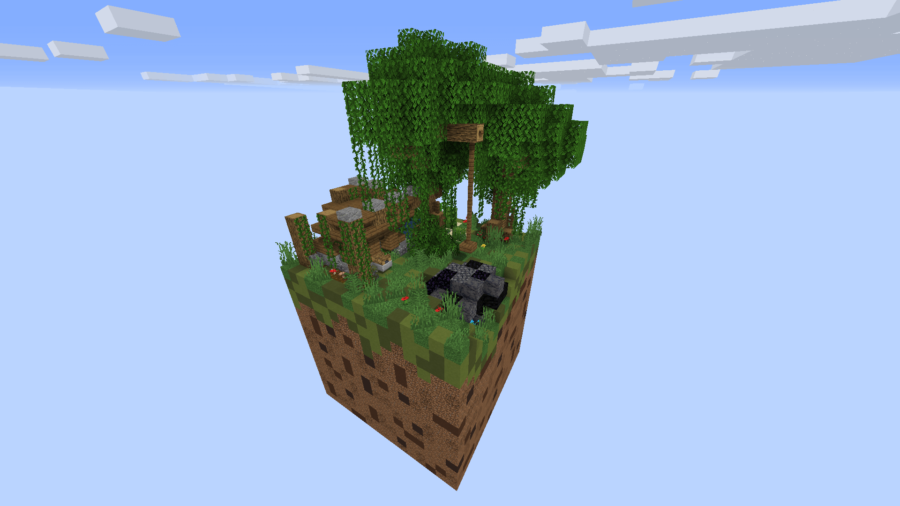 Map Creator: Filipum - User Rating: 3.8 / 5.0 - Download Page
Put yourself in the position of an insect living on a Grass Block in this fun rendition of Skyblock! There is a short story to it, but a big challenge. Your resources are limited, and your space is very constricted, but you have a goal of completing 18 missions, all on a large Grass Block. On this interesting Survival Map, you'll find living as an insect isn't easy!
Skyblock Infinite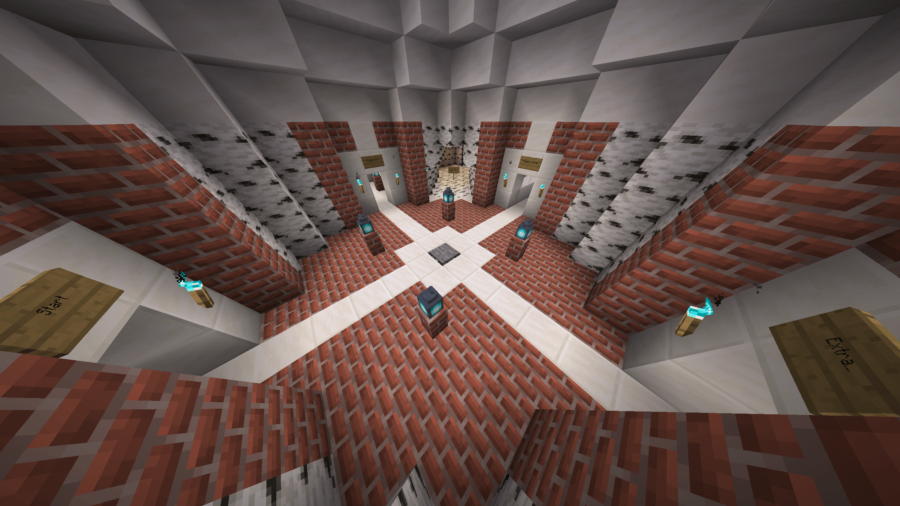 Map Creator: CraftersForge - User Rating: 4.2 / 5.0 - Download Page
Skyblock Infinite is a suped-up version of Skyblock and is one of the highest-rated Survival Maps we've seen (trust us; it's hard to get a higher rating than 4.2 for a Survival Map). You not only must survive on floating islands with limited space, but you must also perform challenging quests to master the game. Find a Dragon Head and bring it back to the Overworld to be the hero. Be careful — if you die, you start the quest over!
Fork Planet Survival
Map Creator: ScytheBrine - User Rating: 3.9 / 5.0 - Download Page
This detailed build puts you on a fork overrun that we assume has been overrun with its own ecosystem after not being washed thoroughly. You are (also assumed) an early form of life that must use and find every resource necessary to survive. It provides challenges that you may choose to complete, or just lets you survive on your own and find the secrets at your leisure! Are those other islands supposed to be food that was flung off the fork?
Upgraded Survival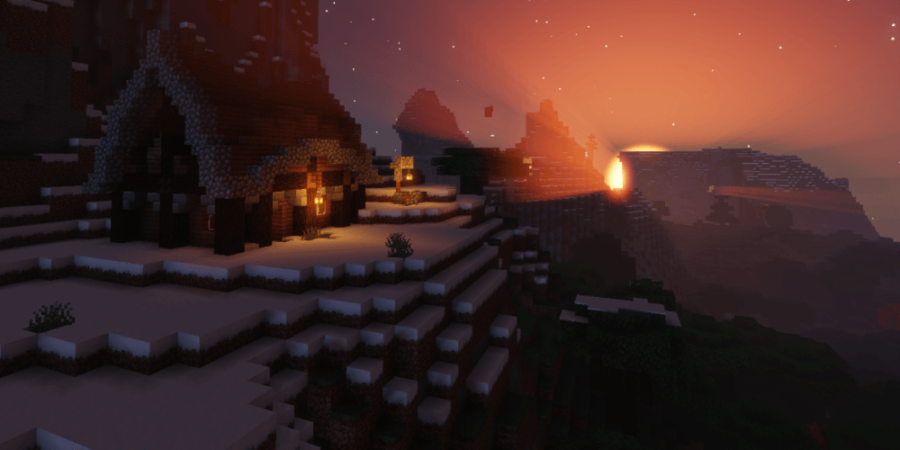 Map Creator: Lil_Eclipse - User Rating: 4.0 / 5.0 - Download Page
Upgraded Survival is aptly named as it improves on the features of standard Survival in Minecraft. However, it also includes adventure-like elements, creating an open-world game-like atmosphere. To us, this seems like a mini version of Minecraft in the game itself! The features this Survival Map includes make the game more fun and easier to navigate, but also add a bit of a challenge with custom mobs, upgrades, and commands!
Related: Best Minecraft Adventure Maps 1.16 (February 2021) - Pro Game Guides
Wandering Isles
Map Creator: Luki - User Rating: 4.0 / 5.0 - Download Page
We have included this map almost explicitly because of its design. It is a beautiful, custom made world that you will love to explore as you try to survive. This is a vanilla Minecraft experience for the most part, but it does include a few items and resources in chests that would otherwise be unavailable. If you like to explore your environments and find the absolute best place to build an empire, this map is perfect for you! Best of all — since it doesn't include extensive additional features, it will work in any future version of Minecraft.
Notes for playing Survival Maps:
If you need help figuring out how to install mods and maps in Minecraft, please check out our guide to Install Mods!
Survival Maps are designed to work with the vanilla Minecraft Survival experience but with custom challenges and features that don't completely change the game. For this reason, it's strongly recommended you play in Survival and don't use the Peaceful setting. Try Hardcore mode if you think you're up for it!
If you have additional maps that you'd like to see mentioned, please feel free to comment with a link to a video trailer!
Want to try some other great Creative Maps? Why not check out our list of Best Parkour Maps to challenge your dexterity!