With the Minecraft 1.18 Caves & Cliffs Update Part 2, Mountains got a considerable overhaul, adding biomes, changing the way Emeralds spawn in them, and a bunch of other tweaks and changes. I always collect the best seeds with memorable mountain chains With that in mind, it's the best time to dive into a Mountain-based seed and explore the heights of these natural wonders.
10 Best Minecraft mountain range seeds, ranked
10 - Icy Mountains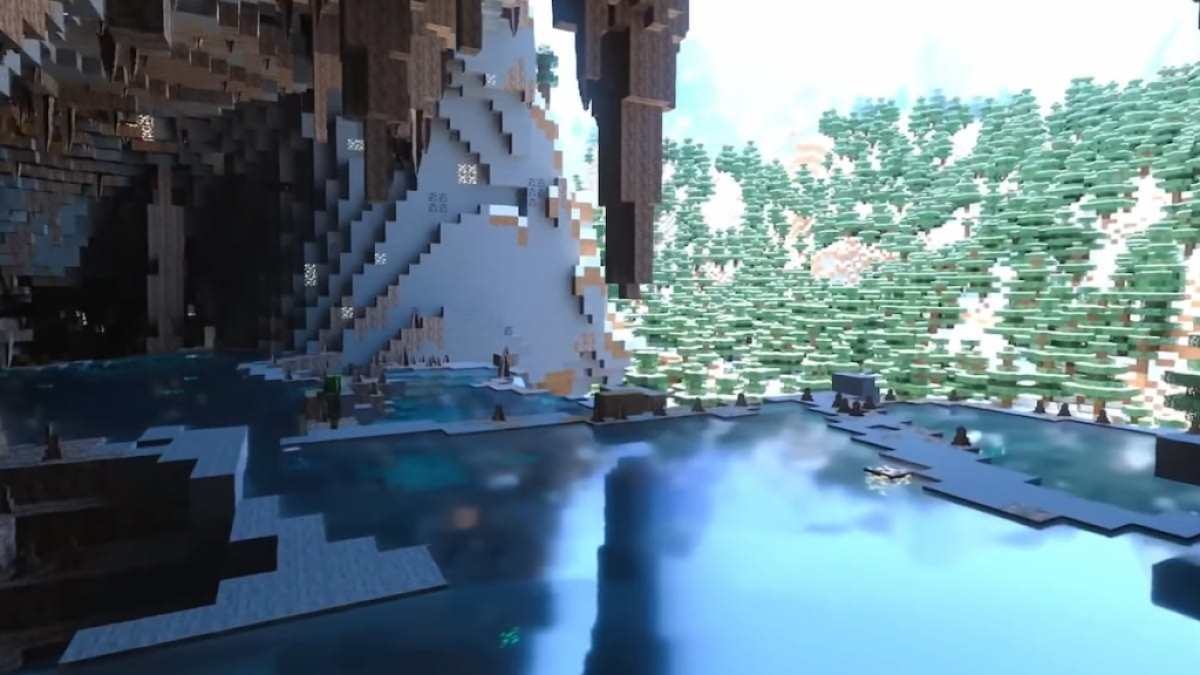 Seed: -1838827619
Some of the most beautiful snowy mountains I've ever seen in a game may be found in this seed. Explore a frozen planet that offers a visual extravaganza that will leave you in awe of Minecraft's natural beauties. It is a realm of unrivaled beauty and majesty.
Key Locations
Frozen Cave: -1260, 256, 607
9 - Incredible Mountain Seed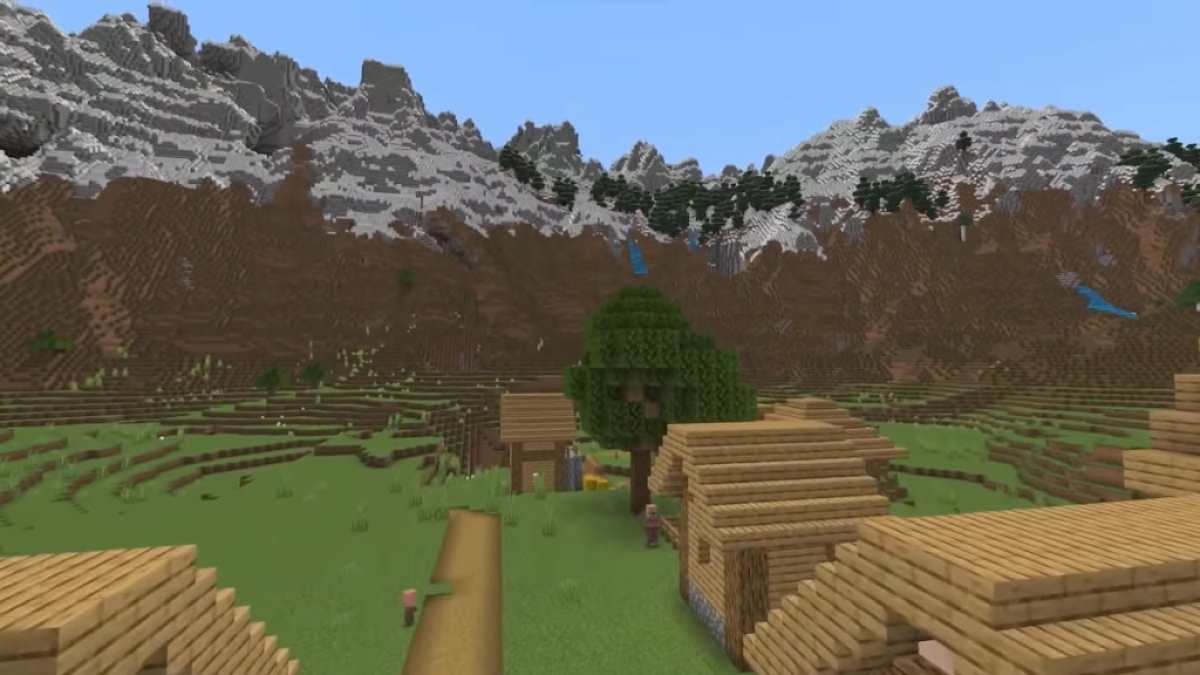 Seed: 398735577
As you begin your Minecraft adventure, get ready to be in awe of the gorgeous mountains that surround you, from common to snow-capped. This seed offers a breathtaking landscape that will enchant you as you travel across its majestic valleys and towering peaks while forging your way to survival.
Key Locations
Biggest Mountain: -500, 256, -845
8 - Hollow Mountain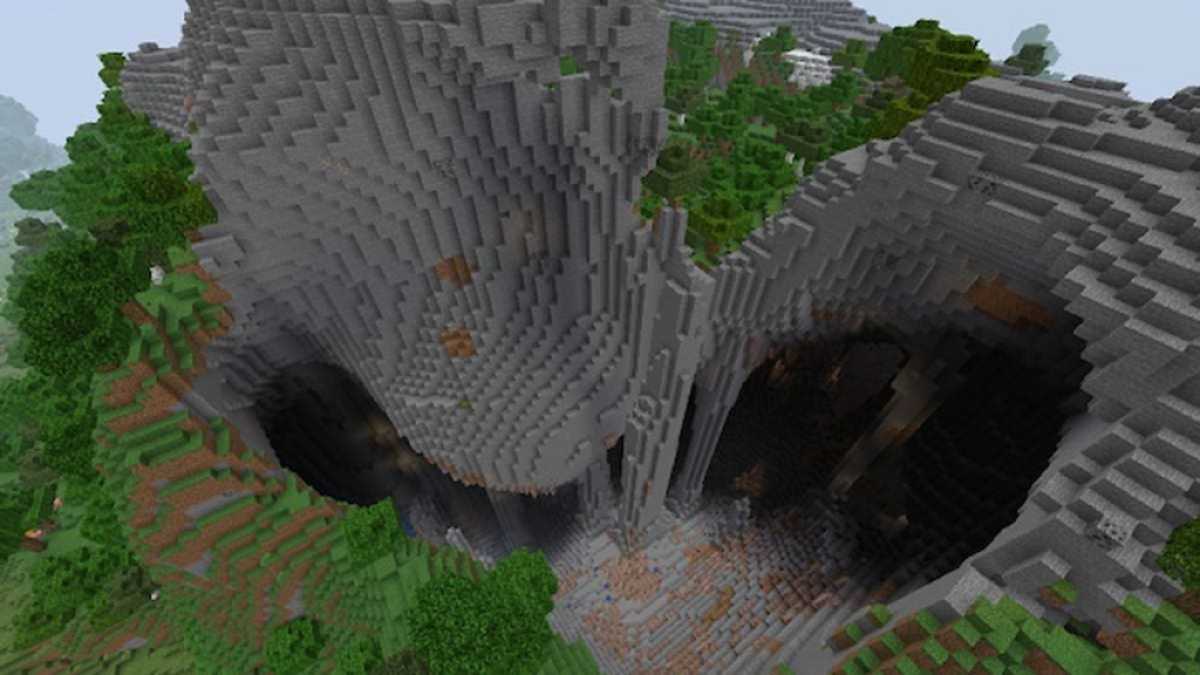 Seed: 486881
This seed places you next to a hollow mountain with a sizable, immediately accessible dripstone cave. For those using the Java version, a forest and a nearly finished, damaged gateway that provides a direct route to the Nether are located atop the mountain. There are a variety of exploring options available to you as away when you set out on your adventure.
Key Locations
Dripstone Cave: Spawn Location
7 - Frozen Mountains near the ocean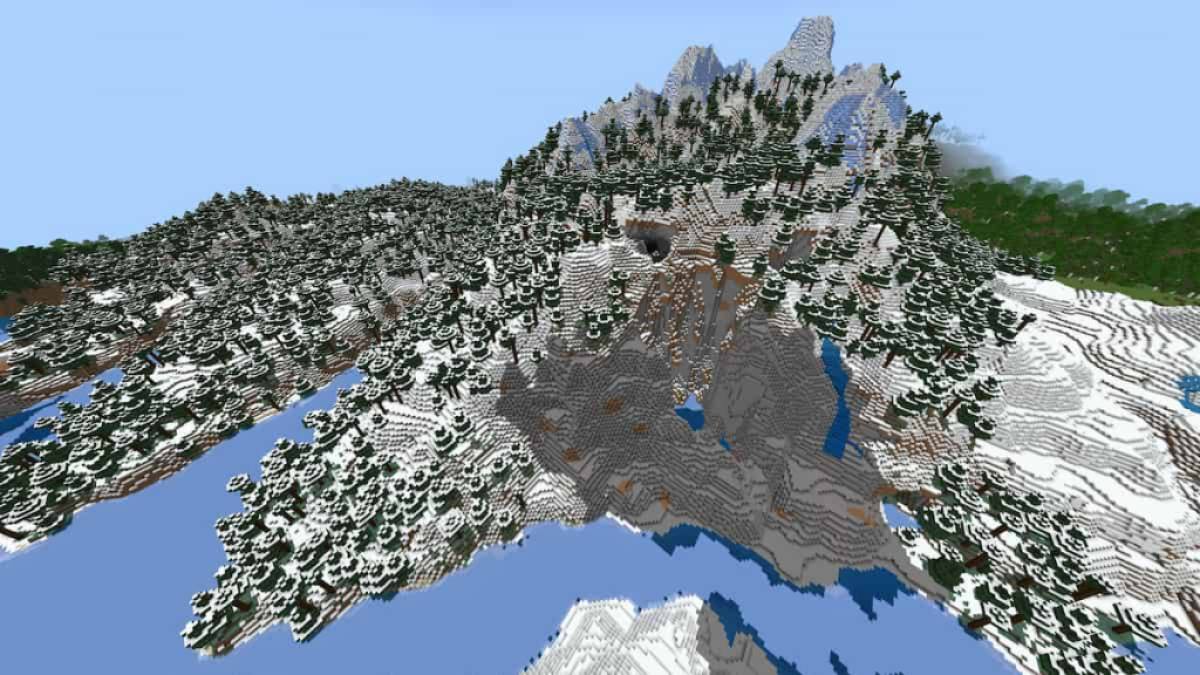 Seed: 3165937538144613250
Once you climb the mountain near your spawn location, you will be greeted by one of the most beautiful vistas of frozen mountains I've ever seen. This wonderful seed will give you a true ivy adventure as you climb and navigate endless snow-covered mountain peaks, all next to a frozen ocean.
Key locations
Buried Treasure: -120, 12, 24
Ancient City: 88, -51, 184
Small, Cold Ruin: -264, 12, 184
6 - Cherry Grove Mountain Ranges
This seed is perfect if you want to try out the Trails and Tails content coming in the 1.20 Minecraft edition. You will spawn right next to the beautiful cherry blossom woodland covering a portion of a mountain ridge. If you set off to a distance, you will see a perfect marriage between the snow-capped mountain chain with a rose-colored forest, converging on each other.
Key locations
Underground Caves System: -115, 107, -62
Igloo: 24, 15, 104
Ancient City: 40, -51, 216
Related: All changes to mountains in Minecraft 1.18 Caves and Cliffs Part 2
5 - Desert temple surrounded by mountain peaks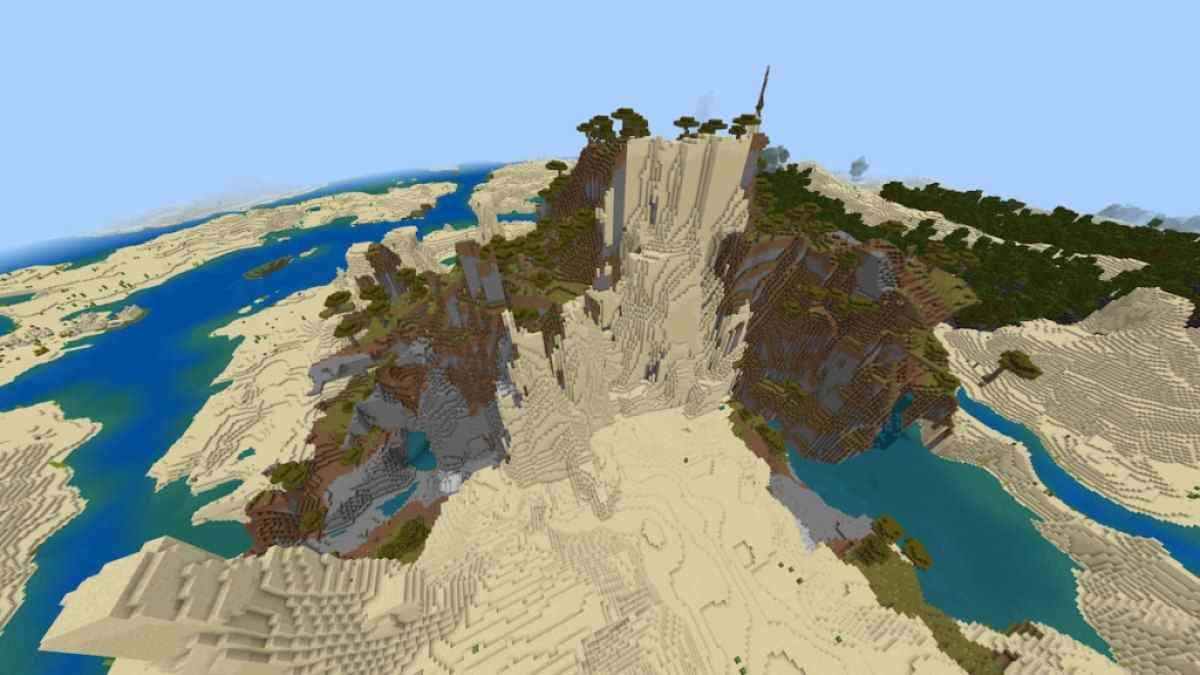 Seed: -2142629609327882890
Right next to the spawn location of this seed lay a lonely desert temple surrounded by mountains, set in a desert biome which gives this scene an adventuristic feel. Put on your hat and ready your whip as you jump into this arid adventure. The desert biome even has patchy forested areas to break up a nearly-infinite sandy world strewn with wild rivers.
Key locations
Desert Temple: 68, 122, -345
Desert Village and a Ruined Portal: -263, 77, -308
Mob Spawners: 300, -8, 26
4 - Mountain ridges with outpost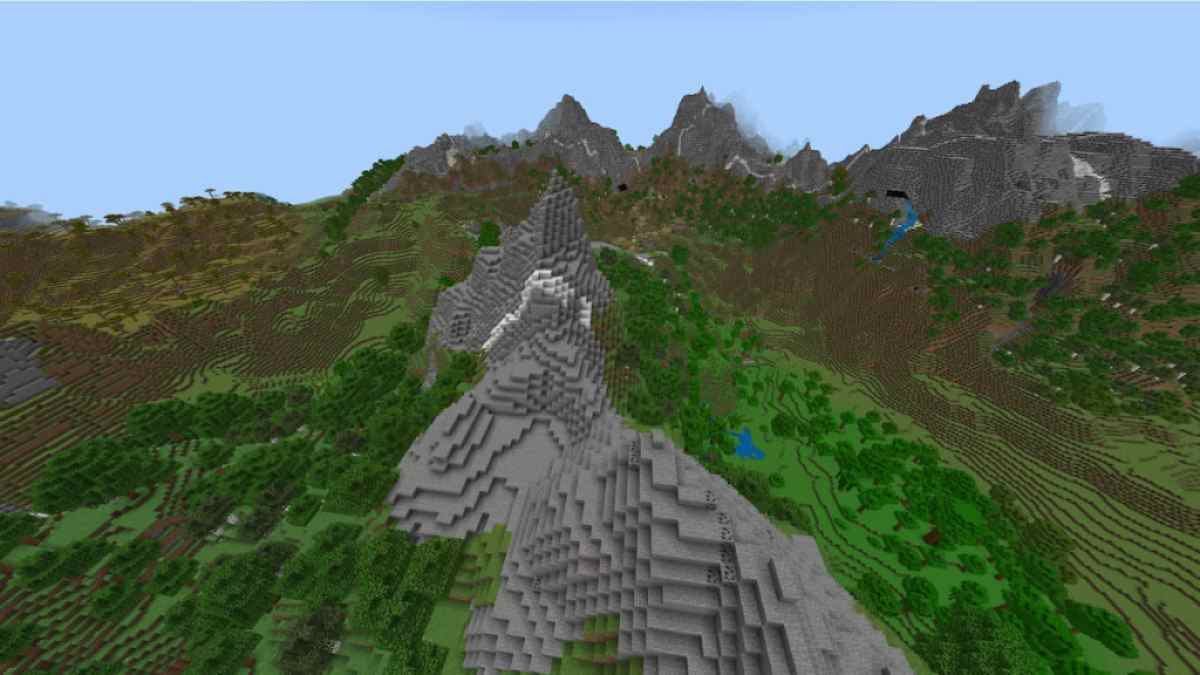 Seed: -494460667990824802
The spawn area of this incredible seed offers a vast stony mountain range cutting between a jungle biome on both ends, splitting the region in two. Both sides of this mountain feature huge craters – one of which has an underground cave system. Hidden crevices hold riches in minerals ready for you to mine them. Once you establish your base of operations, you can then move on to a Pillager Outpost nearby and loot the contents, perhaps taking it and making a base of your own.
Key locations
Underground Caves System: 109, 109, 177
Pillager Outpost: 264, 191, 210
3 - Snowy Mountain chain near spawn
Seed: -17109142
This incredible seed spawns you right beside a giant snow-capped mountain chain extending for miles. Build your own mountain mansion perched on top of one of the peaks, or carve out a cave structure, making it your base of operations to explore the deep crevices at the bottom further. The only limit is your imagination with this hidden gem.
Key locations
Taiga Valley: 315, 247, 933
Ancient City: 120, -51, 232
Estimated Ruined Portal: : 360, 70, 168
2 - Twin Peaks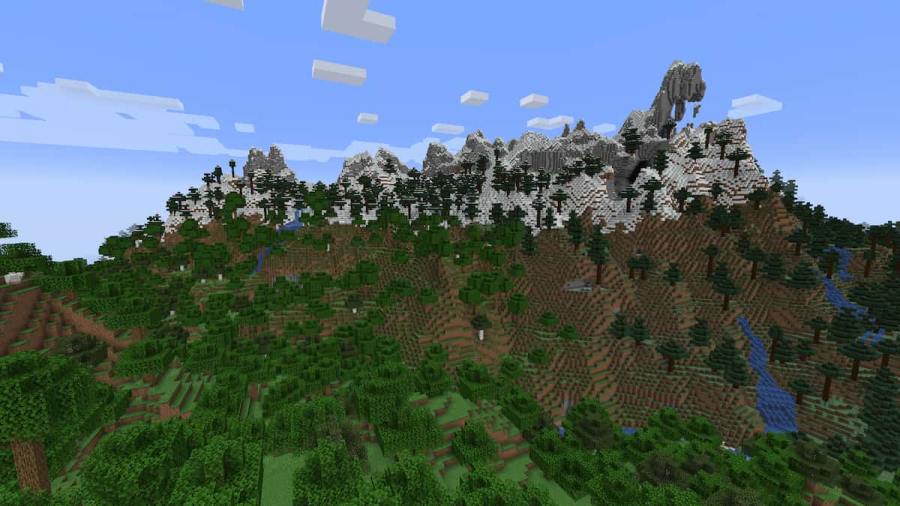 Seed: -6150681786912904654
This seed spawns you in a sprawling forest bordered by a Jagged Peak Mountain and a Frozen Peak Mountain. There's quick access to a huge cavern, and you're also close to a cold ocean. This is a great starting point to get the most out of the 1.18 update.
Key Locations
Ruined Portal: 324, 100
Shipwreck: -128, -160
Village: -512, 368
Pillager: Outpost 800, -784
1 - Goat Valley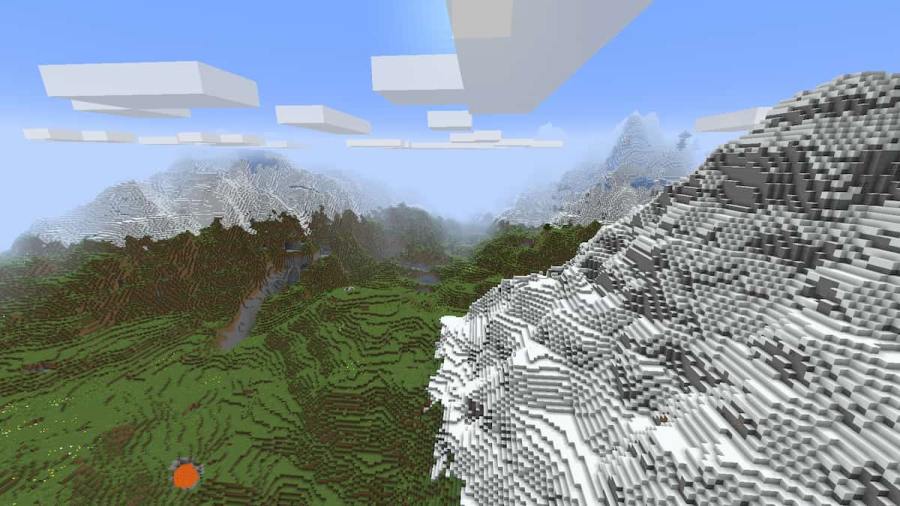 Seed: 4163625885499837946
A huge mountain range makes this alpine location an incredible start to your Minecraft experience. A sprawling valley in the center would make an incredible place for a hidden village or base. Ravines, caves, and the Sea are also within easy reach.
Key Locations
Ruined Portal: 208, -592
Ocean Ruin: 466, -592
Village: 896, 32
Underground Mineshaft: 240, -192
Related: Minecraft 1.19 Village Seeds – Best Village Seeds for Java and Bedrock!
For more incredible Minecraft seeds check out Best Minecraft 1.18 Seeds and Minecraft 1.19 Village Seeds – Best Village Seeds for Java and Bedrock! on Pro Game Guides.