Minecraft's Caves and Cliffs Part 2 update fully introduced the gorgeous Lush Cave biome. These caves are an interesting separation from typical caves as they are filled with plant life including, moss blocks and glow berries. These are the best Minecraft Lush Cave seeds for those looking to explore these caves or build an underground oasis.
Pirate Cove Lush Cave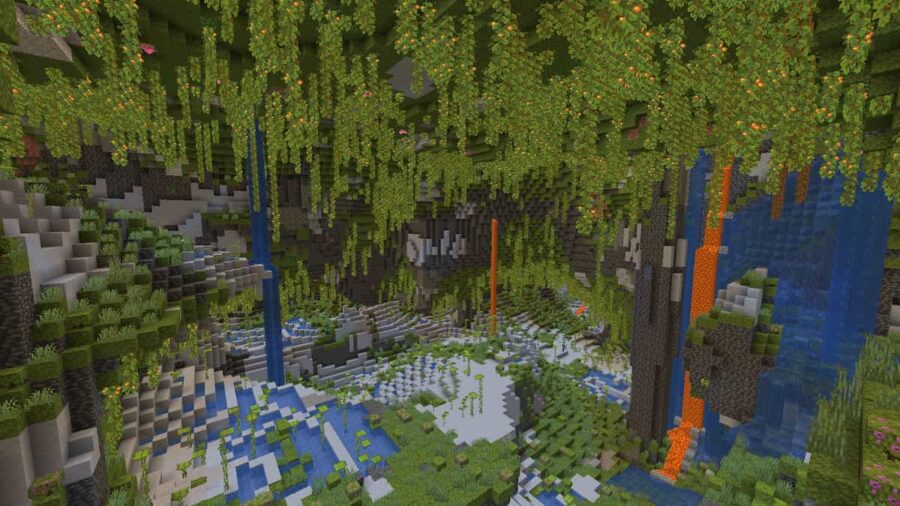 Seed: 1137461630 (Java & Bedrock)
Lush Cave: (x:381, y: 69, z:-635)
This seed features a very interesting cave system on the edge of an ocean, creating this almost Pirate Cove look. Connected to this large cove are multiple Lush Caves located in nearby mountains and much further underground. The thing that stands out most is just how common Lush forests seem to be in just this one area.
Badlands Lush Cave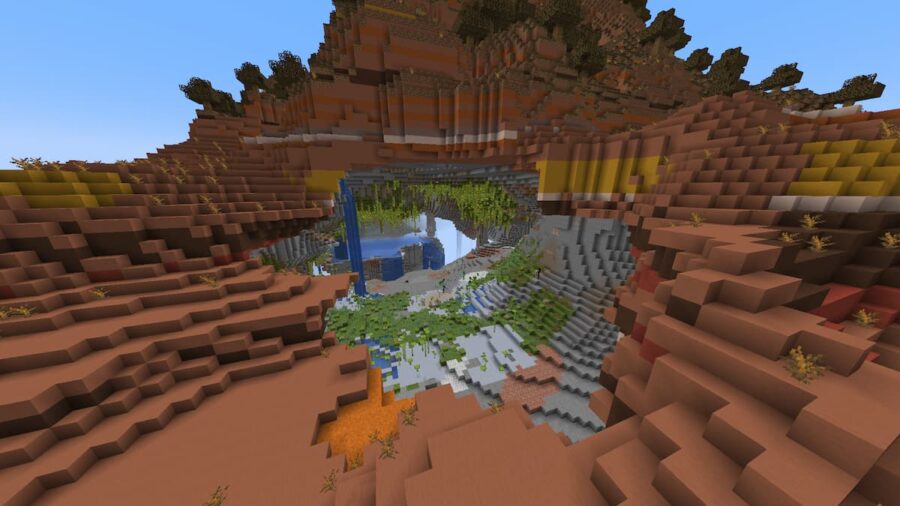 Seed: -2606690663582892128 (Java)
Lush Cave: (x:-1100, y:80, z:400)
This seed has a Lush cave directly under a mountain in the Badlands. This cave actually features a lake right inside it, with water pouring over its edges down into a deep cavern below. This seed stands out as it's almost like a hidden underground oasis right in the middle of the desert. There is even a geode inside of the Lush cave.
Related: Where to find Dripstone Caves in Minecraft 1.18 Caves & Cliffs Part 2
Massive Jungle Lush Cave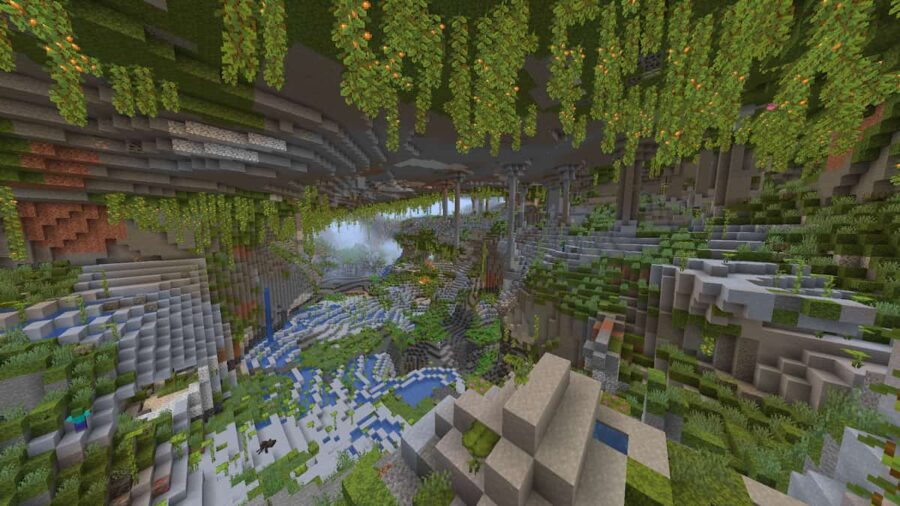 Seed: 1052646763 (Java & Bedrock)
Lush Cave: (x:593, y:26, z:-170)
What's great about this seed is that not only are you getting just an absolutely massive Lush cave, you are also getting the rare Jungle and Bamboo Jungle biomes just above it. The interesting thing is just how lush this cave really is. The ceiling is covered in glow berries, and the ground is full of clay ponds and moss. Also, this seed actually has another Lush cave right below you at spawn, though it is quite underwhelming.
Sprawling Lush Cave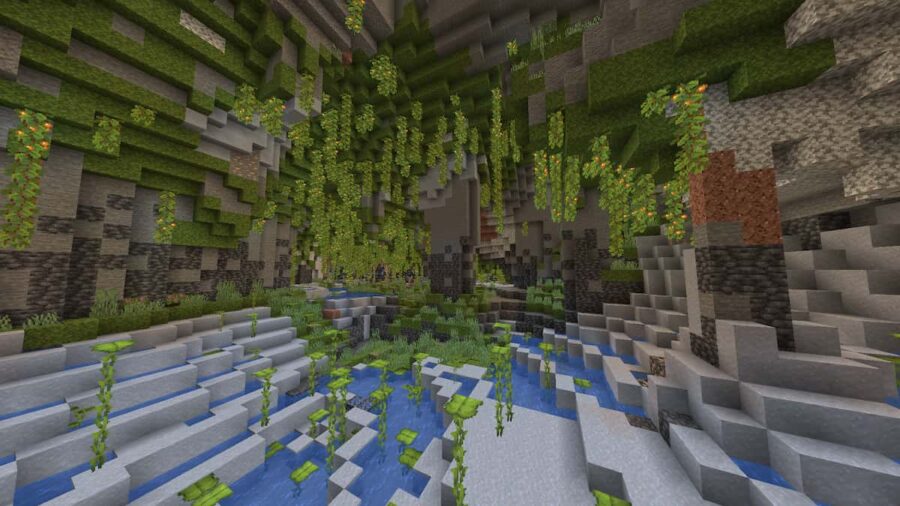 Seed: 6096073112523391586 (Java)
Lush Cave: (x:371, y:22, z:-216)
This seed spawns you within walking distance of one of the most spread-out Lush caves you will ever see. As with the other Lush caves on this list, you have one or two large wide-open areas. However, with this cave, you have one continuous Lush cave spreading throughout dozens of narrow connected tunnels. This makes the Lush cave feel alive while still feeling like you are underground.
Hollowed Mountain Lush Cave
Seed: -3266841830559157253 (Java)
Lush Cave: (x:1798, y:179, z:-90)
The special thing about this seed is its Lush cave biome located inside a seemingly hollowed-out mountain. The outside of the mountain is peppered with openings showing the saturated green interior. There is even a Dripstone cave joined with the Lush cave. However, this cave does not feature many gorgeous glow berries that make the other caves sparkle.
There you have it, the best Lush Cave seeds in Minecraft. When venturing into these caves, don't forget to bring a bucket of water to get down and back up from large heights. Also, bring your armor and sword, as there will be many enemies standing in your way.
For more Minecraft content, check out Where to find all new cave types in Minecraft 1.18 Caves & Cliffs Part 2: Lush, Dripstone, Cheese, & more right here on Pro Game Guides.