If you're looking to explore the oceans and live among the fish then we've got a bunch of great Minecraft Coral Reef Seeds for you to check out! These are for both Bedrock and Java, so you should be able to find something you like on any platform. Making yourself an underwater sanctuary is a bit of a different challenge when it comes to the game, so it's worth giving a shot if you've done just about everything else!
Using the Key Locations
If you want to teleport yourself to one of the locations I mention, just copy the numbers listed by the one you want to visit. Go into your game and into that seed, then in the command window just type in "/teleport @s " and paste the numbers! Once you hit enter, you should teleport to the location.
Version Numbers
I've included the version of Minecraft that I used when I tested out the seed. It's still possible that the seed will work on a past or more recent version of the game! You just need to give it a try on whatever version you want to be playing on.
Minecraft Coral Reef Seeds List
If you want to find some awesome general seeds, then check out our Best Minecraft Seeds list!
Spawn on an Island Village in the middle of the ocean surrounded by Coral Reef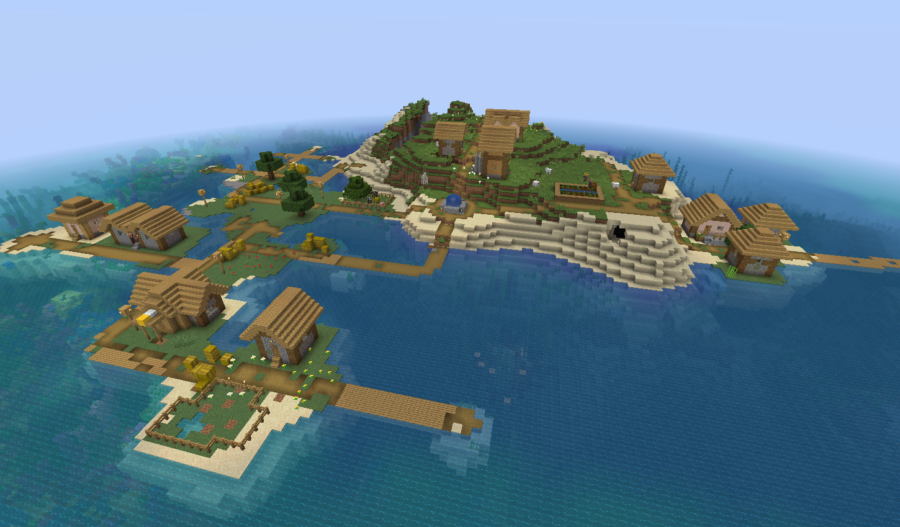 Credit:
manngamania
-
Seed:
-3831124650286037579 -
Version:
Java 1.16.4
If you ever wanted to be on an island with a village already thriving, then this seed is truly perfect for you! It's such an amazing beautiful seed from the get-go. Very akin to a tropical paradise. Surrounding this island is tons of smaller island, with plenty of shipwrecks and ocean ruins! Oh, did we forget to mention on the island is also a ruined portal?
Key Locations
Skeleton Dungeon: 328 18 158
Shipwreck: -120 70 -264
Shipwreck on Land: 796 66 278
Witches hut: -440 63 -1416
Desert Temple: -472 -196730
Village: -972 63 -1836
Lagoon Near Coral Reef (Java - 1.14.4)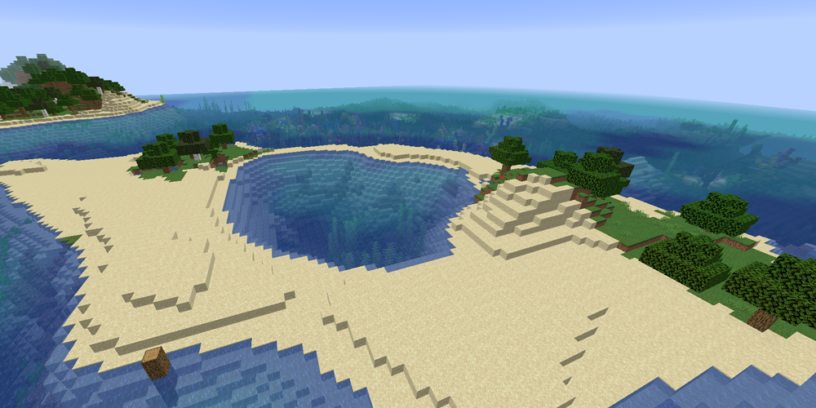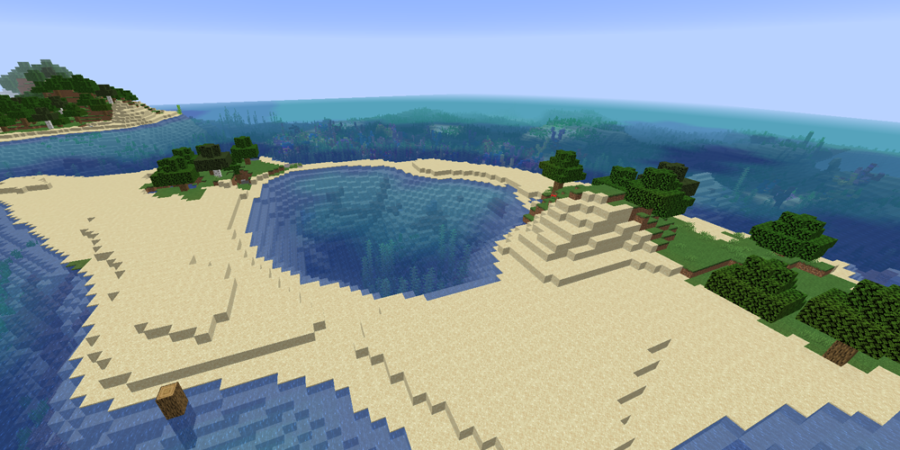 Credit: knowher3 - Seed: -1125596134
This is a really interesting island chain that features a great looking lagoon with some vegetation in it that would be great to build around. You don't spawn here initially, so you will need to make your way northwest to the location. On the way there you'll come across two different villages. You'll eventually get to the lagoon which has a huge coral reef to the north and eastern ocean. There's a ton of shipwrecks to explore if you're willing to travel around on a boat and explore the sea a bit!
Key Locations
Big Village: -788 68 -892
Village #2: -436 70 -658
Swamp Biome: -208 62 -204
Island w/Lagoon: -1722 64 -1692
Shipwreck Near Lagoon: -1729 60 -1712
Shipwreck on Land: -1699 66 -1952
Shipwreck #3: -1435 68 -1952
Shipwreck #4: -1675 69 -2222
Ocean Ruins: -1691 67 -2204
Island Chain w/Big Coral Reef (Java - 1.14.4)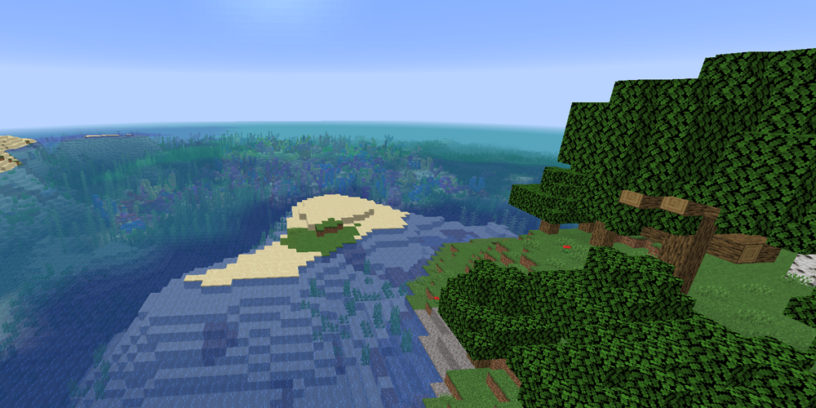 Credit: ErikOnHisPeriod - Seed: 2977853637917127803
If you're looking for a huge coral reef then this would be a good seed to start out on! You've got about four islands in a small group right at spawn, and there's a couple of larger islands to the southeast. There's plenty of shipwrecks to explore, and if you head to mainlands you'll find a couple of villages and a swamp biome!
Key Locations
Shipwreck: -411 57 -171
Shipwreck #2: 35 53 -208
Village: 286 64 -915
Desert Village: 71 64 854
Swamp Biome: -953 65 -492
Village #2: -869 63 800
Shipwreck #3: -444 65 369
Jungle Island & Large Coral Reef (Java - 1.15.2)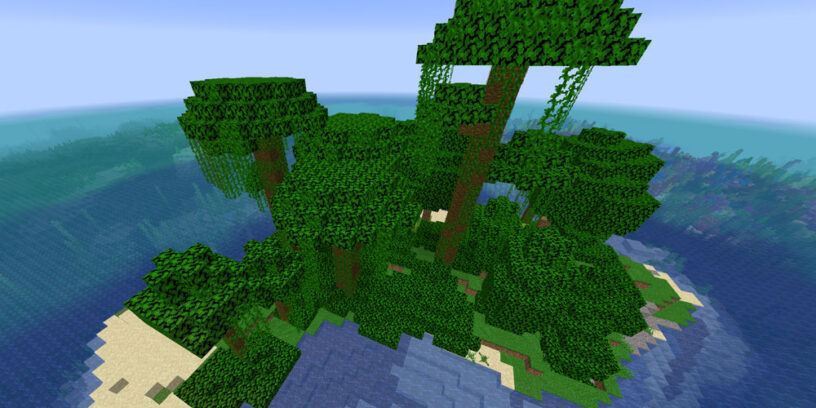 Credit: SpaceBoiArt - Seed: -8635154133396881953
You spawn on a very secluded jungle biome island. You are surrounded by a huge coral reef that you have access to. There's also an Ocean Ruin right nearby with some Drowned spawns. There's quite a few shipwrecks in the surrounding area, you can also access a couple of large landmasses if you want to take a boat to explore some more of the seed. One of these landmasses has a village on it with a nearby cave that leads to a skeleton spawner!
Key Locations
Ocean Ruins: 20 63 -222
Shipwreck: 20 62 -134
Large Landmass: -19 64 220
Witch's Hut: -172 69 340
Pillager Outpost: 1189 82 -360
Shipwreck #2: 1594 63 -432
Flower Forest Biome: 1553 69 -356
Shipwreck #3: -179 55 -385
Large Jungle Biome: -354 64 -571
Shipwreck #4: -763 59 -423
Village: -1277 66 -10
Skeleton Spawner: -1282 46 -72
Desert Village Near Coral Reef (Java - 1.14.4)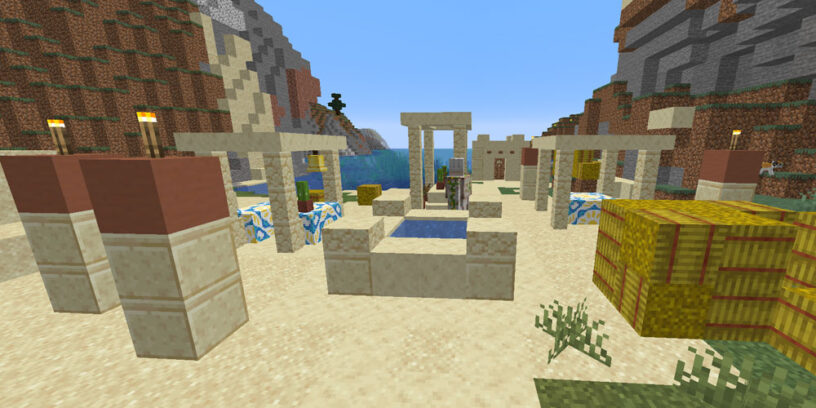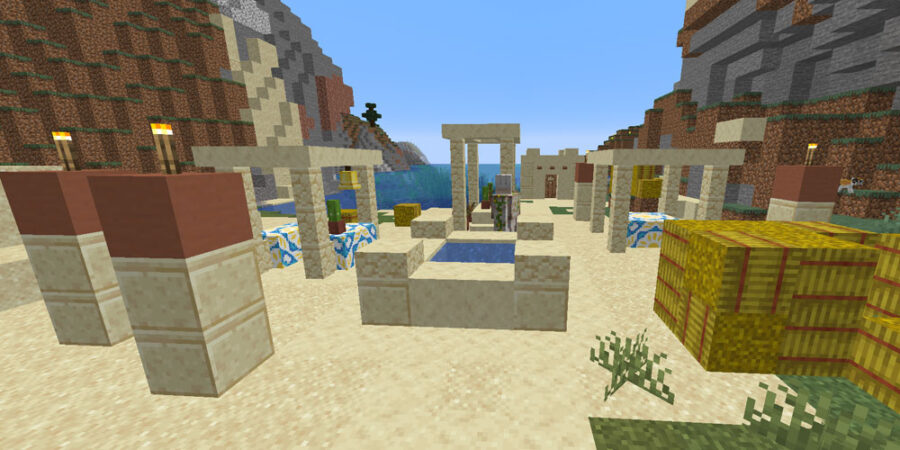 Credit: GiveMeAegis - Seed: 8081493198926661304
Where you spawn there's two large villages to explore, but this isn't the main attraction of this seed. There's a small desert village south of the spawn along with a pretty large coral reef to the west of it. There's so many villages in this seed, you can just run around and find them all over the place. The coral reef is kind of a lake because it's mostly surrounded by land, and all of this land features a majority of different biomes: Desert, Mountains, Forest, Swamp, Plains & Ocean!
This seed also works in 1.15+, but you don't get all of the same biomes at the 1.14.4 version.
Key Locations
Desert Village: -143 63 1722
Coral Reef/Shipwreck: -482 63 1631
Shipwreck: -219 65 1615
Larger Desert Village: 154 75 1879
Another Large Desert Village: 151 67 2109
Pillager Outpost: 345 76 2214
Desert Pyramid: 346 65 2323
Large Mountain Village: -298 70 -337
Large Forest Village: 122 63 -737
Coral, Ocean Monument, and Icebergs (Bedrock - 1.14.6)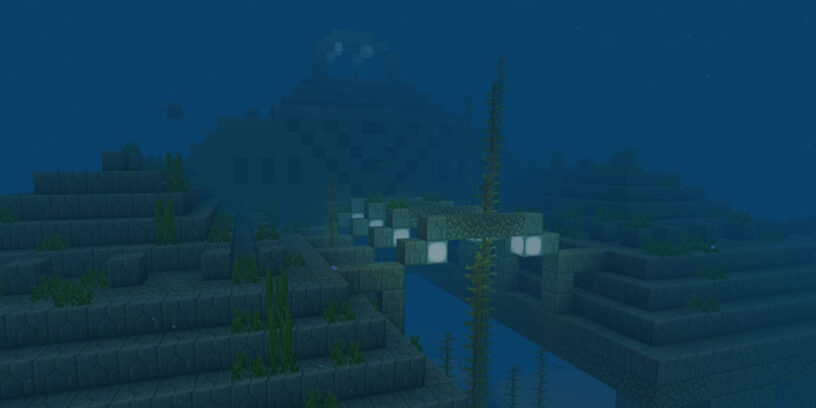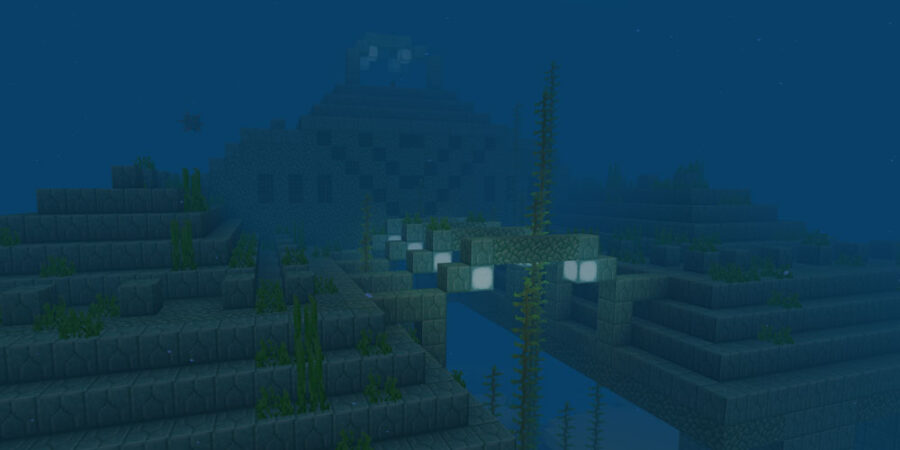 Credit: MrFackleWinkie - Seed: 1919300996
If you're looking for a tougher start, this seed starts you out on a small island with very little on it. You're surrounded by coral reefs, and there's an Ocean Monument very close to spawn. You aren't too far from resources though, you can find a couple of islands with trees and there's some larger landmasses. You can also find a village fairly close by that's listed down below! There's also a very large and awesome looking badlands biome that I recommend seeking out.
Key Locations
Ocean Monument: 4249 61 168
Village: 4788 67 231
Pillager Outpost: 5384 84 280
Badlands Biome: 5569 87 729
Iceberg Biome: 3965 63 299
Flower Biome: 3806 69 1283
Pillager Outpost #2: 4153 78 725
Swamp Biome: 4101 63 830
Village Spawn Near Coral Reef & Lots of Diamond! (Bedrock - 1.14.6)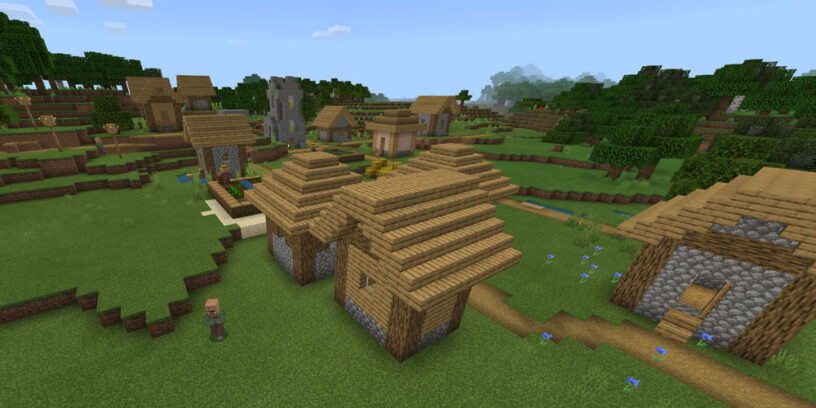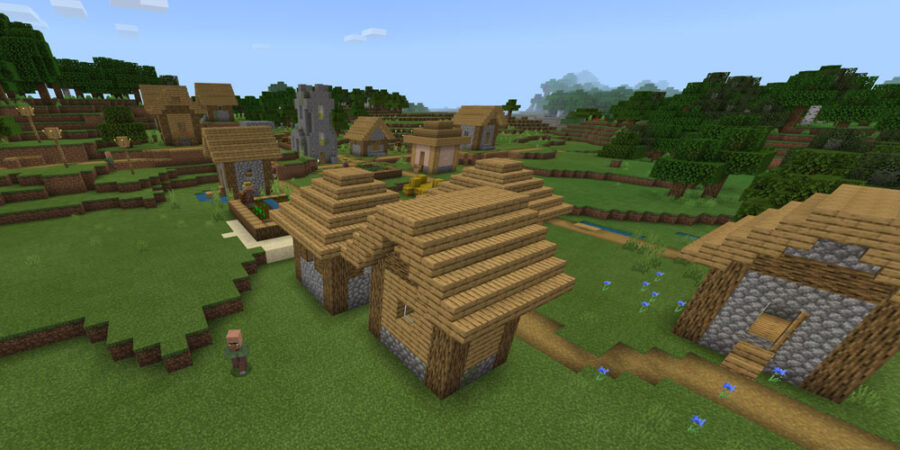 Credit: ThatOneWeebGurl - Seed: -1968925663
You spawn right next to a village in this seed with a nearby coral reef that can be explored. This seed also has an additional village, as well as a haunted village! There's also a pretty nice bonus to this seed because there's a huge Ravine that's not too far from spawn where you can go into and find quite a bit of exposed diamond! I searched around this area and managed to find three different Diamond spawns. You might even find more because of how big this underground area expands.
Key Locations
Coral Reef: 291 60 190
Swamp Biome: 310 64 6
Ravine: 319 13 57
Four Diamond: 320 11 34
Four More Diamond: 291 11 55
Eight Diamond: 289 14 30
Eight More Diamond: 278 12 66
Second Village: 219 71 -404
Haunted Village: 98 71 -703
Second Haunted Village: -207 64 -691
Mesa & Large Coral Reef (Java - 1.15+)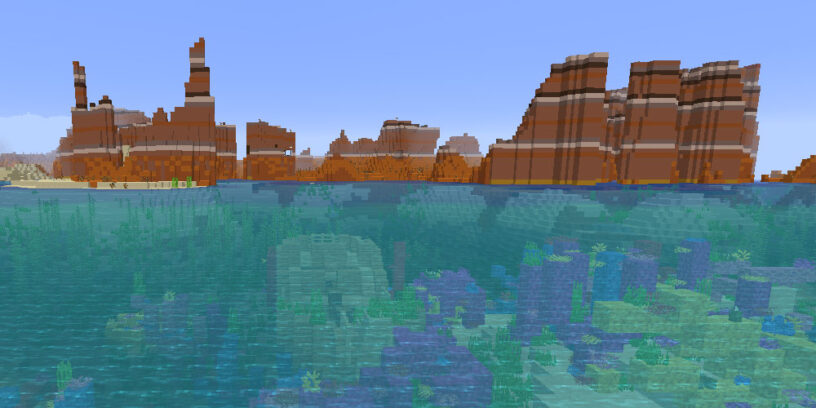 Credit: Hooligan_CRZY - Seed: 3959387106497633553
You will start out on an island that features quite a large coral reef surrounding it. Across the water you will also find a massive badlands/mesa biome you can explore. You'll find some shipwrecks as well as an ocean monument. Not only that, there's a spider spawner that shows up out in the open near a mine. I've never seen this happen before, and there's another spawner inside the mine pretty close to the first one. You can find quite a few mine entrances all over the mesa, so it's worth exploring around!
Key Locations
Ocean Ruins w/Drowned: 120 48 -199
Shipwreck: 581 54 -134
Shipwreck #2: 1126 35 46
Ocean Monument: 1281 61 127
Mesa Spider Spawner/Mine: -321 78 139
Spawner Inside Mine: -329 77 162
Second Mine: -146 68 410
Desert Village: 92 74 -2693