We're looking at some outstanding seeds you can play on in our list of Best Minecraft Pillager Outpost Seeds! There are seeds for both Bedrock and Java, so you should be able to find something you like on any platform.
Best Minecraft 1.19 & 1.18 Pillager Outpost Seed List
Best Minecraft Bedrock 1.19 Pillager Outpost Seeds
Temples, Villages, and Outposts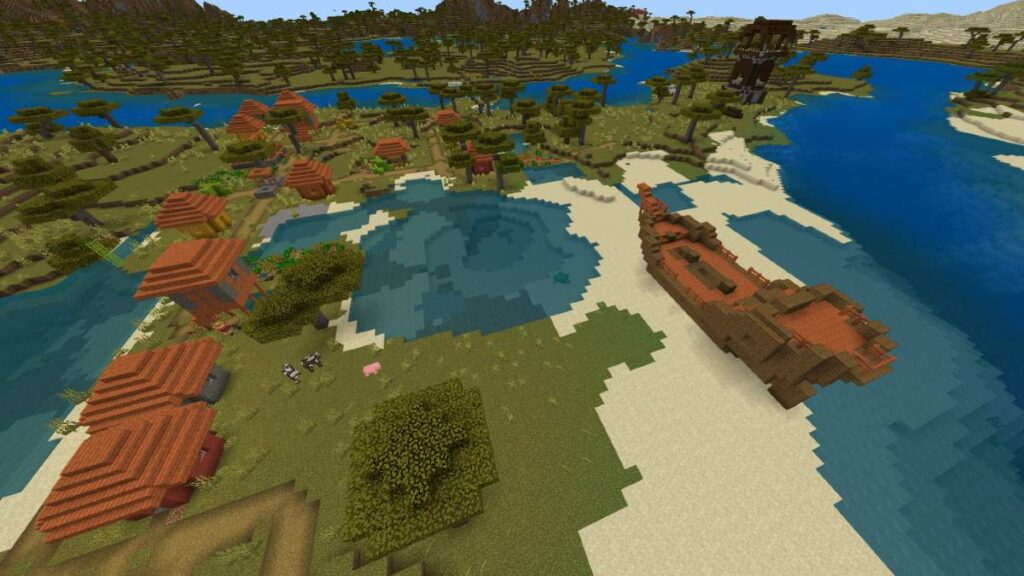 Seed: 9008355401877120259
This is a great starter seed that spawns you near an Outpost that is only a couple dozen blocks away from a Savannah Village and Shipwreck made of savannah wood. However, that is not the only great part about this seed. Within 3,000 blocks, you can find over 10 Outpost, a couple Jungle Temples, and over 15 Desert Temples! The Jungle Temples are North of spawn (negative Z coordinates) and the Desert Temples are southwest of spawn (negative X, positive Z coordinates). You can head any direction from spawn to find the Outposts.
Key Locations

Outpost: 232 360
Outpost: 1784 456
Outpost: 104 1480
Outpost: -792 1704
Outpost: -552 -1800
The Mansion City Outpost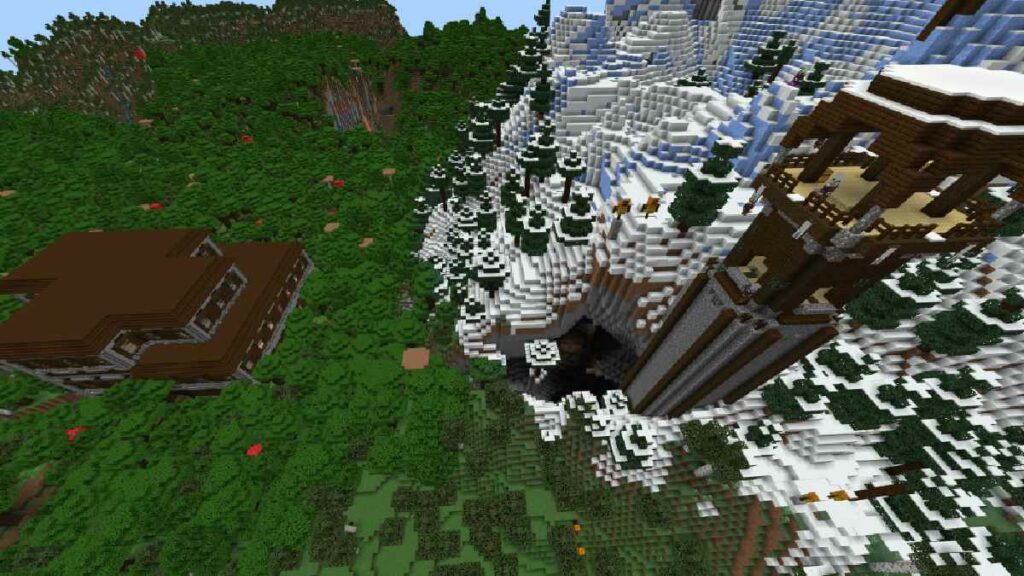 Seed: -4165452041570647081
In this seed, you spawn in the middle of three Outposts that are all a short walk away. One of these Outposts is directly next to a mansion and, when you dig down, leads you straight to an Ancient City. If you're brave enough to take on these three difficult locations, you have an abundant supply of gear and equipment to continue surviving in this majestic Minecraft seed full beautiful mountain views and biome diversity!
Key Locations

Outpost w/ Mansion: 488 -712
Ancient City: 552 -51 -584
Outpost w/ Village: 216 328
Outpost: -744 -712
The Clash
Seed: 3546842701776989958
This is an absolutely fascinating seed that spawns you next to an area with a Pillager Outpost, a Village, Desert Temple, Nether Portal, and Shipwreck all intersecting with each other. We're not sure how the world generation made this happen, but this sets up an extravagant team battle as soon as you spawn into the world. With all these uncommon and rare structures right next to spawn, you have plenty of gear and valuable resources available to you to get a head start on the map!
Key Locations

The Clash: 205 155
Jungle Temple: 616 -318
Desert Temple: -152 808
Ocean Monument: -216 -792
Best Minecraft Java 1.19 Pillager Outpost Seeds
Cities and Outposts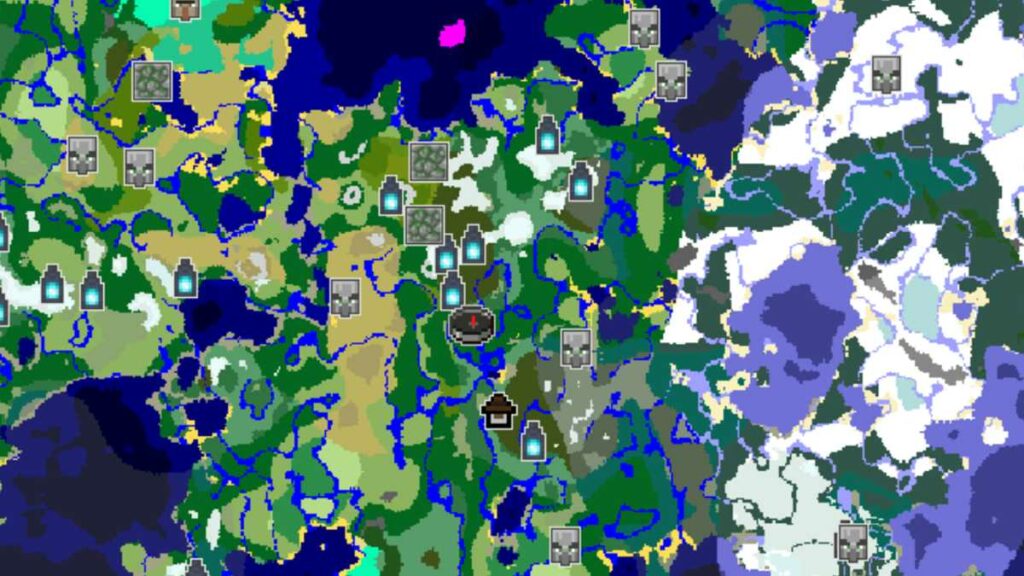 Seed: 77210
Evil is abundant in this seed, and players who fancy a challenge will feel right at home when they spawn in this world. There are several Outposts a short distance from the starting point and two clusters of Ancient Cities and a couple Jungle Temples. Once you have gathered enough gear from the Outposts and and Jungles, dive down to the Ancient Cities or try to take on the Woodland Mansion!
Key Locations

Outpost: 800 176
Outpost: -976 -208
Outpost: 720 1696
Jungle Temple: -376 -776
Ancient City: -152 -280
Squads vs Trios
Seed: 15000754
This is a perfect starter seed for players who want immediate access to Outposts and Villages and all the helpful resources they provide. From the beginning, you need only walk about 500 blocks in almost any direction and you'll run into either a Village or an Outpost. There are three Outposts and four Villages available, which is perfect for players who want to create their own narrative between the opposing sides! Who do you think will win? The trio of Outposts or the squad of Villages?
Key Locations

Outpost: Spawn
Outpost: 336 -144
Outpost: -464 -192
Village: -160 -352
Village: 576 -272
Village: 384 224
Village: -288 224
Ancient Outposts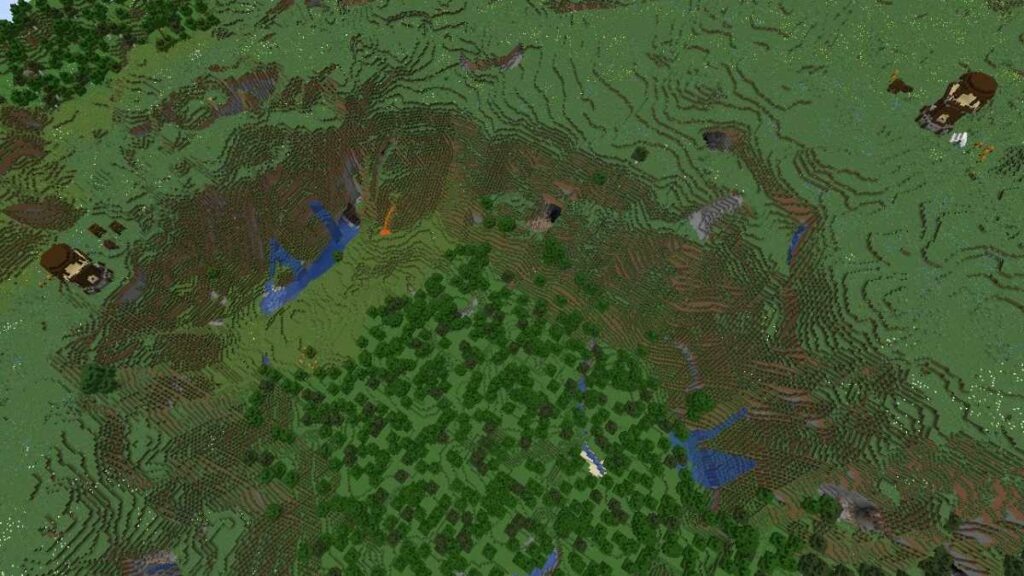 Seed: 4621406263537149610
This map is a wonderful seed for you to use as we kick off Minecraft 1.19 because it proides two Pillager Outposts a couple hundred blocks from spawn that are standing above an underground ancient evil. These outposts may be a challenge at the start, but they pale in comparison to the Wardens waiting in the three Ancient Cities below the surface. If you need a break from the danger, visit the village near spawn!
Key Locations

Outpost: 288 -224
Outpost: 528 -480
Ancient City: 120 -51 -136
Ancient City: 424 -51 -152
Ancient City: 424 -51 152
Village: 816 -544
Best Minecraft Bedrock 1.18 Pillager Outpost Seeds
The Desert Witch's Water Outpost
Seed: 720957067
We're not sure exactly how this world generation mishap happened, but this is still an excellent seed to try if you're looking to liven up your Minecraft day. You spawn right next to a Pillager Outpost just off the coast, surrounded completely by water (effectively making it a lighthouse). We think this Outpost was made by some confused witches, as you'll find two Witch Huts in the impossibly rare Swamp/Desert biome combination a couple hundred blocks from spawn!
Key Locations

Outpost: 40 136
Witch Hut: -328 168
Witch Hut: -728 280
Village: 56 232
Desert Temple: 232 -360
Mountain Faceoff
Seed: 8624896
This seed started off as one of 1.18's best seeds, and it continues to hold that title. You spawn next to a beautiful ring of mountains and within walking distance of two mountainside villages. Not too far away are two ominous Pillager Outposts, both of which make for a fun adventure at the beginning of the game. However, what's more important is that you'll find every structure and almost every biome within a couple thousand blocks of spawn. This is the perfect seed to use in 1.18!
Key Locations

Village: -216 -264
Village: 232 232
Pillager Outpost: -584 296
Pillager Outpost: 200 536
Ruined Portal: -280 40
Best Minecraft Java 1.18 Pillager Outpost Seeds
The Rocky Pillager Mountains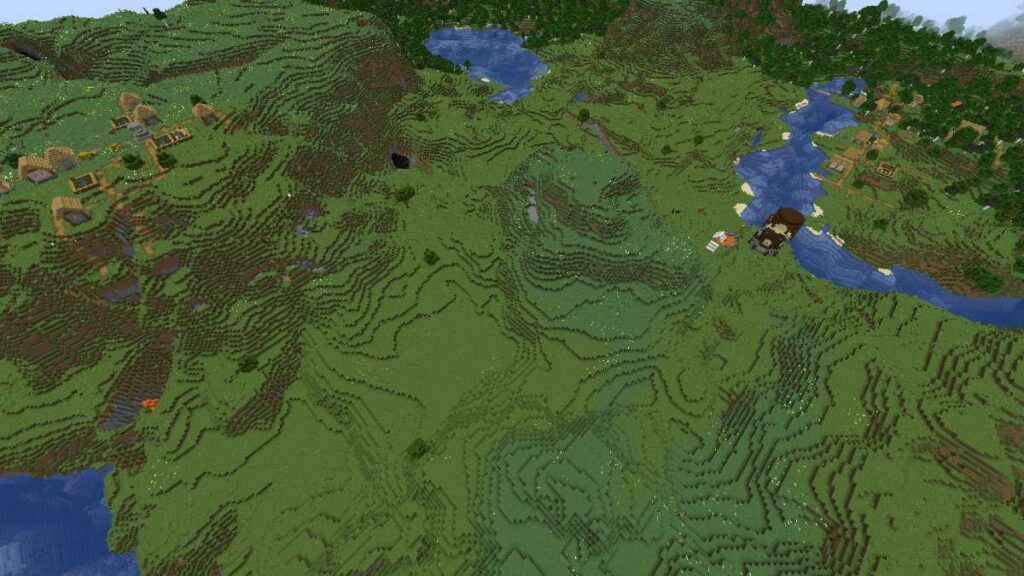 You spawn directly next to a Pillager Outpost and two Villages in this incredible seed. Only a couple hundred blocks West of spawn, you'll find a massive snowy mountain range thats home to multiple Pillager Outposts. We have provided the locations of the closest Outposts in the Key Locations list below, but you'll have to explore the entire mountain range to find the rest. Perhaps you can stop at the Woodland Mansion or the Mushroom Island that are both less than a thousand blocks from spawn?
Key Locations

Pillager Outpost: Spawn
Pillager Outpost: 720 624
Pillager Outpost: -832 336
Pillager Outpost: -626 1824
Pillager Outpost: -1264 2096
Mansion: -952 -744
Mushroom Island: 1190 1015
The Village and Pillage Divide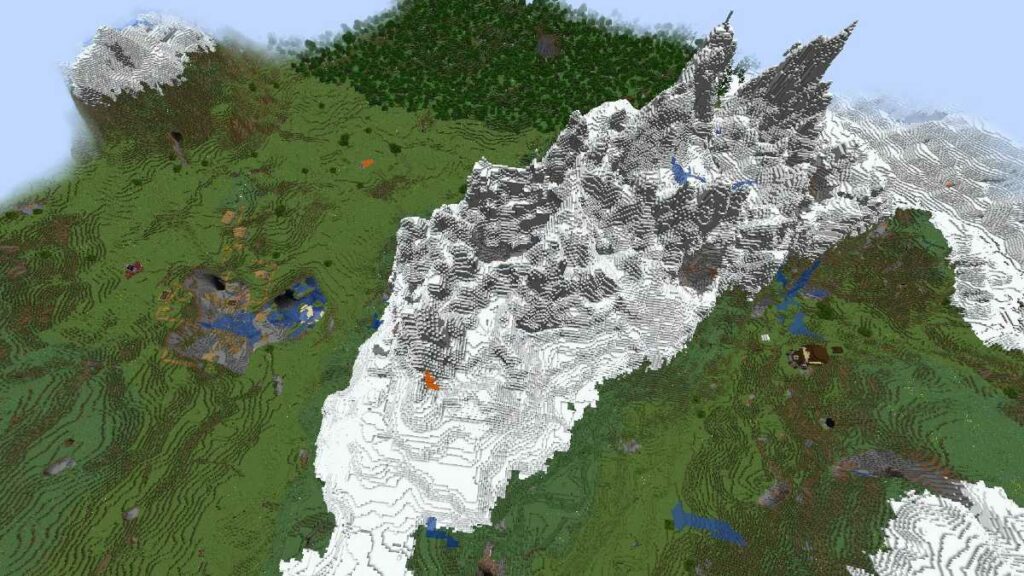 Code: -8019584034730892087
When you start this seed, you find yourself near a mountain that runs between a Village and a Pillager Outpost, both within a 300-block radius. This alone makes it a rare seed, but you may also be excited to know that there are a total of eight Villages and four Pillager Outposts within a 1,000-block radius of Spawn. Clearly, there is some sort of struggle for land control going on. Which side will you take?
Key Locations

Village #1: 224 272
Village #2: -176 -544
Village #3: -528 208
Village #4: 592 608
Village #5: 848 144

Village #6: 720 -272
Village #7: -272 -960
Village #8: -976 -208
Pillager Outpost #1: 240 -160

Pillager Outpost #2: -672 608
Pillager Outpost #3: -496 -512
Pillager Outpost #4: 176 -816
Don't forget to check out our Minecraft Homepage to see all the latest news, guides, and content for Minecraft 1.18!