Another installment of the long-running MLB The Show has arrived, and some players don't want to be running as long as The Show has been. Players who want to take the baserunning into their own hands can do so by following these steps.
How to turn off auto baserunning in MLB The Show 23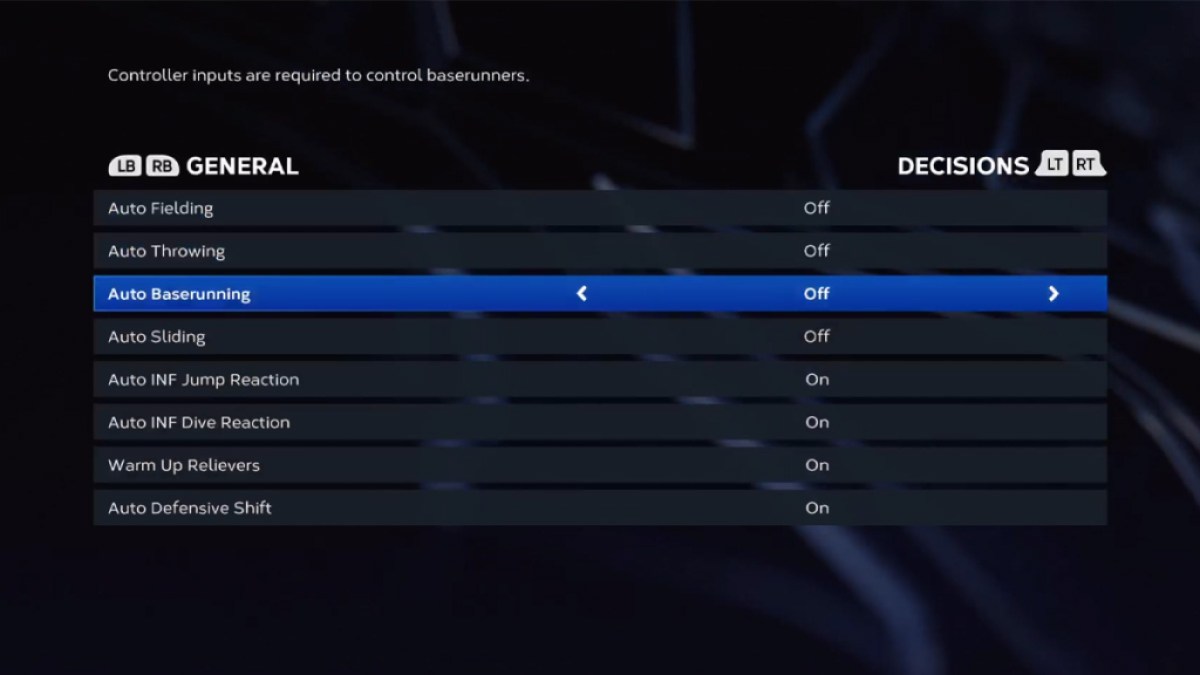 While the Auto Baserunning mechanic can be helpful, players who want to have a bit more control over their gameplay will want to turn it off. The way to do this is to follow these steps in this order:
Options

Gameplay
General
Decisions
From there, just toggle the Auto Baserunning tab to off, and it's all set.
Players can tinker around a bit with various settings if they'd like, and the best results will vary by the player. There's a lot to dig into with MLB The Show 23, so players should definitely take the time to scour through these menus and flip some switches. They'll want to make sure they get in a face scan for their Road to the Show character as well.
Should you turn off auto baserunning in MLB The Show 23?
Auto Baserunning is best suited for players who just like hitting the ball and not having to worry about anything else. It does open up more room for error as the CPU could make some boneheaded decisions like sending a player home when they'll easily be out at the plate.
Luckily, the ability to turn off this setting is simple, and if something like that happens, they can just flip it off. The same goes for things like Auto Fielding, Throwing, and Sliding.
For more MLB The Show 23 guides, check out MLB The Show 23 – Best Hitting Settings on Pro Game Guides.