Monster Hunter World is a fun and enjoyable game, but it can become even better and all the more enjoyable with the inclusion of mods.
The Best Monster Hunter World Mods
The following are some of the best mods the modding community for Monster Hunter World has to offer that range from mod managers to a ton of quality of life mods. That being said, here are the best mods for MHW.
However, before downloading any of these mods, make sure to read descriptions on their download pages for instructions on installing and in case you need to download other mods to get them to work.
All Items in Shop
All Items in Shop is a simple mod that does exactly as it says in the title. This mod adds every single item in the game for purchase, allowing you to buy them if you have enough zenny.
Dropped Items EFX
Dropped Items EFX adds visual effects to the many items in the game such as ammo, monster parts, and other drops. It's not the most necessary mod, but it is visually appealing!
Guiding Lands Gathering Indicator
This next mod is also simple but still handy. It adds icons on the map to indicate where gathering points are in the Guiding Lands. Overall, a convenient mod for those who want to gather in peace in MH's guiding lands.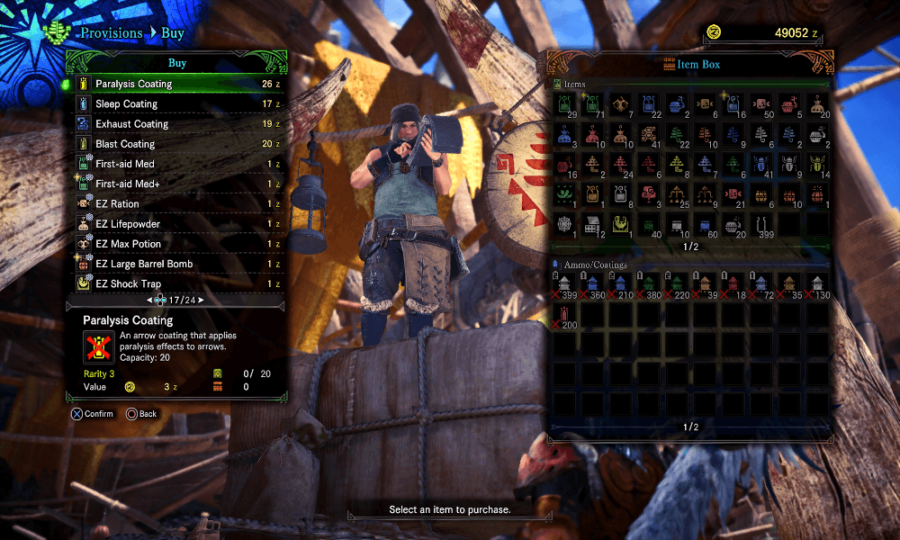 Clear Hunter
Clear Hunter is a useful graphical mod that removes bleached textures and makes them more precise and crisp. We highly recommend getting this mod if you've encountered texture problems in MHW.
Related: Monster Hunter World: Iceborne – How to Get the Artemis Armor
SmartHunter
SmartHunter is a useful overlay mod that displays the health of monsters and their various monster parts and provides a team widget along with some additional useful features.
Better Decoration Drops
Better Decoration Drops is an excellent mod that increases the rate in which better decorations drop as loot in the game after quests. We recommend getting this mod if you are not happy with the current rate or system present in the vanilla game.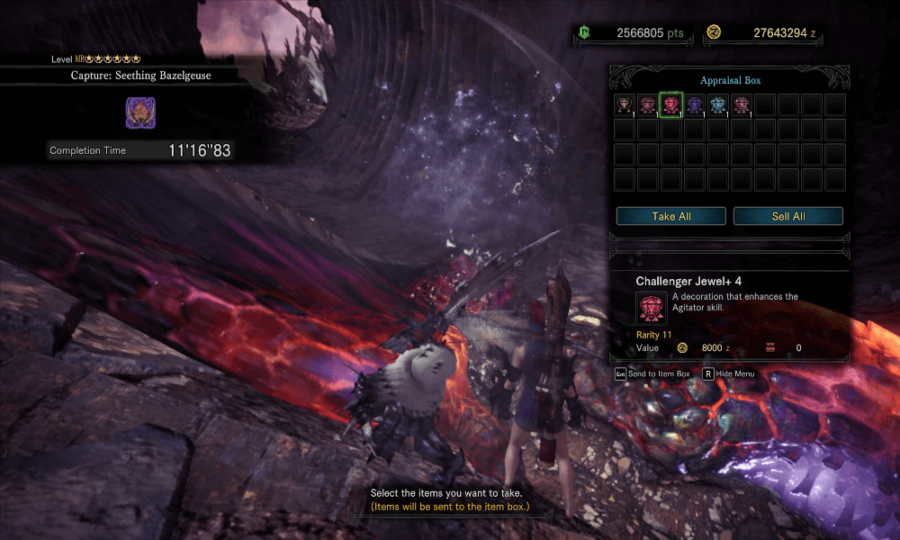 Monster 3 Star Weakness Icon Indicator
If you ever wanted the weaknesses of certain monsters to be displayed on icons, it is possible with the Monster 3 Star Weakness Icon Indicator mod. This mod also makes it so the many weaknesses of boss monsters will be displayed in the top right corner of their icons on quests.
MHW Mod Manager
MHW Mod Manager is a simple but effective mod managing tool that allows players to deactivate and sort through all of their mods; we recommend downloading this mod manager if you play on using and installing a lot of mods for MHW.
For more on Monster Hunter World, we at PGG have you covered with guides like Monster Hunter World: Iceborne – To Our World Quest and Monster Hunter World: Iceborne – The New World Event Quest.