Many new materials were added to Monster Hunter Rise with the Sunbreak expansion. Most big monsters have additional materials you can get from them, and small monsters, like the Kestodon, are no exception. One such material is the Kestodon Husk, which is used for high-leveled gear, so here's how to get Kestodon Husks in Monster Hunter Rise Sunbreak.
Where to find Kestodon Husks in MHR Sunbreak
To get a Kestodon Husk, you must find and kill a small animal called a Kestodon, but only during a Master Rank quest or Expedition Tour. You'll have a 70% chance of carving this material from them. You will not find this material if you carve their corpse on Low or High Rank. Kestodons are easily found on the Sandy Plains map during the day, and you probably encountered them before when fighting a Barroth or something else on this map.
Where to find Kestodon's in MHR Sunbreak
From your spawning point at the camp, head to Area 5 on the map. That said, if you have a Buddy Recon Scout placed here, just fast travel there, and you'll be hunting Kestodons in seconds. If you decide to take an Expedition Tour to get this material, you can get one quickly in 30 seconds if you're lucky.
Kestodons generally do not harm but will attack you if you attack them, which is pretty annoying when trying to carve. These Kestodons are easy to kill, and you have a 70% chance of getting a Kestodon Husk as a carve.
Related: All new endemic life introduced in Monster Hunter Rise: Sunbreak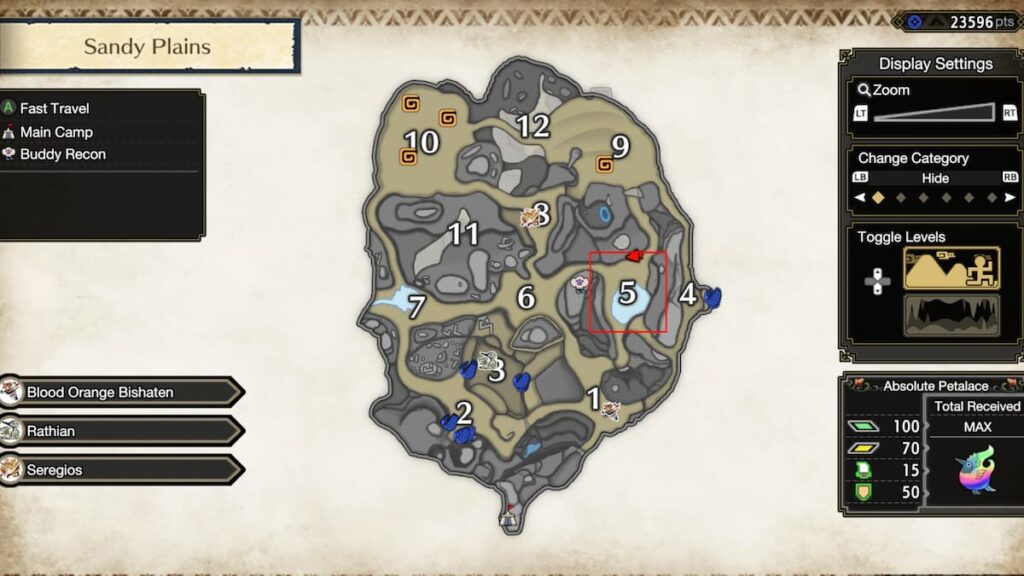 If you did not get the material carve, head to Areas 6, 3, and 11 next. Odds are that you'll get one quickly. It may be quicker to Complete Quest from the menu and then jump back in an Expedition Tour and head back to Area 5 if you do not get any from the upper level.
What is Kestodon Husk used for in Monster Hunter Rise Sunbreak?
Kestodon Husk in MHR Sunbreak is used for armor crafting and in crafting a certain Decoration. This material is essential in crafting some mid to late-game armor to increase your survivability in the later Master Rank quests.
| | |
| --- | --- |
| Basarios Helm X (×2) | Ingot Helm X (×2) |
| Diablos Mail X (×2) | Ingot Mail X (×2) |
| Orangaten Mail (×2) | Hard Steadfast Jewel 4 (×2) |
Pro Game Guides has you covered with more Monster Hunter Rise Sunbreak guides, such as How to get Chipped Oldbone in Monster Hunter Rise Sunbreak and How to get Large Herbivore Bones in Monster Hunter Rise: Sunbreak.