The Cohoot joins the hero of Kamura village as they journey abroad near the empire and its outpost in Elgado. Much like its native nesting grounds in the Buddy Plaza back in Kamura, the Cohoot has set up a new roost in this medieval marvel. But where is it in Monster Hunter Rise: Sunbreak?
MHR Sunbreak Cohoot Nest Location
The Cohoot Nest in Elgado isn't in the most obvious of locations. Players will need to head to the Command Post room to locate it. From there, a little bit of parkour and wire bug usage is in order.
Related: Best Weapons for Increasing Master Rank – MHR Sunbreak
In the Command Post room, head past your followers and up the stairs to the left of the table. Use your wire bug to get onto the tarp, then turn to look toward the ships beyond. You will see a wooden platform with a ladder. Use your wire bug to go to that platform.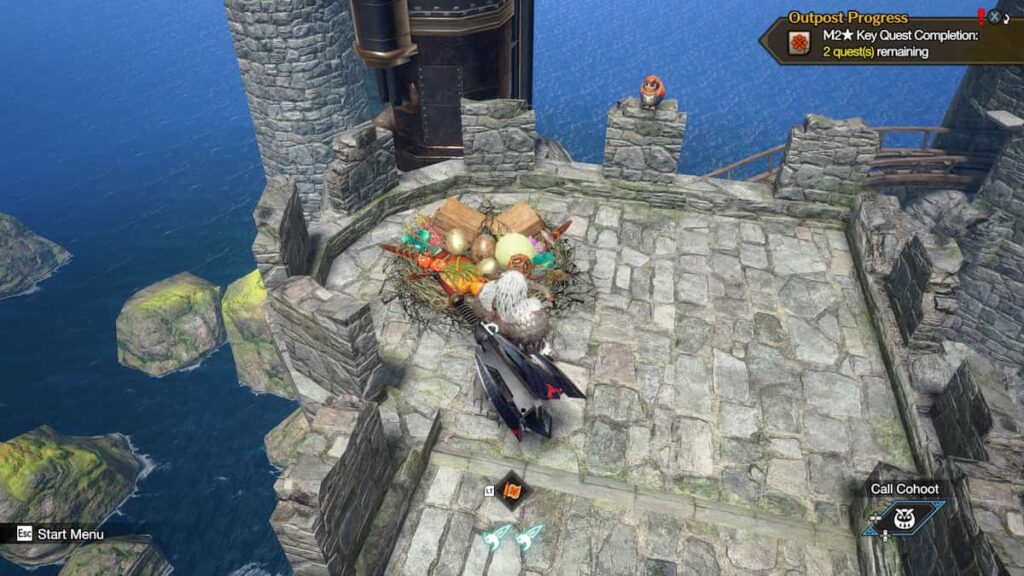 Once on the platform, take the ladder up. You will find your faithful cohoot and its nest of lost treasures!
The Cohoot Nest contains all manner of goodies, like Fish, Lagniapples, and more. The nest will fill up quickly, so it's best to check it every two to three hunts to ensure you're collecting everything possible.
For more Monster Hunter goodies, check out How to get Eurekacorns in Monster Hunter Rise Sunbreak on Pro Game Guides.