In Monster Hunter Rise: Sunbreak, Eurekacorns are an essential item for upgrading your buddies. Your Palicos and Palamutes can have their Buddy Skill memory slots increased by consuming these very useful items. Here's how to get Eurekacorns in Monster Hunter Rise: Sunbreak
How to get Eurekacorns in MHR: Sunbreak
There are unfortunately not many ways to get Eurekacorns in MHR: Sunbreak. The primary way is to send your buddies out on Master Rank Meowcenary Quests. They'll occasionally return with one or two Eurekacorns.
The next way is to complete subquests. Several subquests and side quests reward Eurekacorns as a reward, especially those handed out by the Buddy Agent. Keep an eye out for any quests handed down by this NPC.
Getting more Buddy Skills in Monster Hunter Rise Sunbreak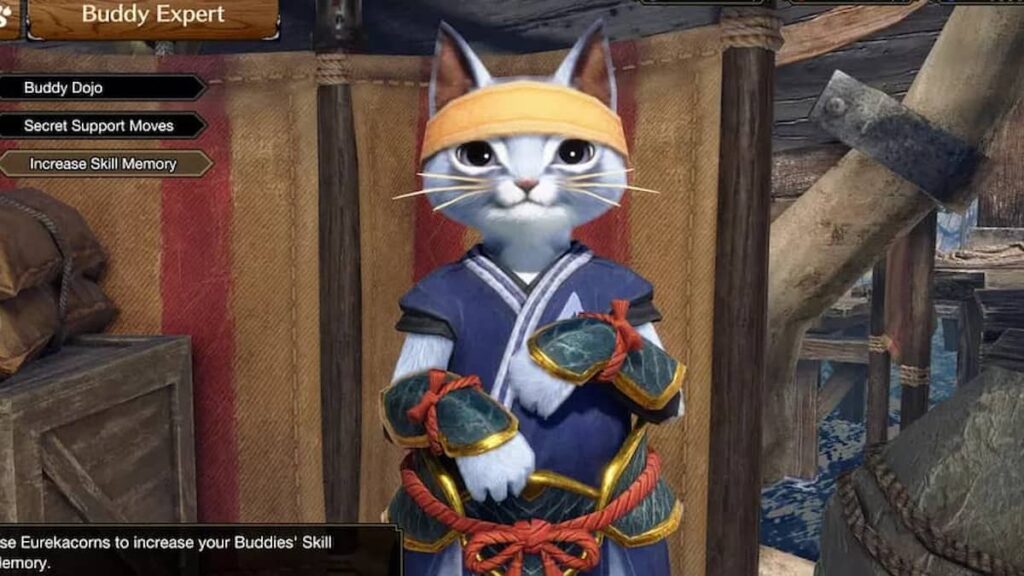 At the start of Monster Hunter Rise: Sunbreak, you'll be given one free upgrade for your Buddy Skill memory slots. This is a one-off deal, so be careful which Buddy you choose. After this, you'll have to manually upgrade Buddy Skill Memories using Eurekacorns.
Once you've got some Eurekacorns, head to the Buddy Expert and select Increase Skill Memory. Select the Buddy you want to upgrade and give them the Eurekacorn. Now enjoy as your Buddy enjoys more utility and skills!
For more Monster Hunter Rise: Sunbreak guides and info, check out How to use Sniff 'em Out Palamute ability in Monster Hunter Rise on Pro Game Guides.