One of the exciting and convenient new features in Monster Hunter Rise: Subreak is Buddy Recon, a new system that allows you to fast travel to more areas. Buddy Recon is a great way to move around the map. Here's everything you need to know about Buddy Recon.
How to Use Buddy Recon in Monster Hunter Rise Sunbreak
Buddy Recon is unlocked when you first head to the Buddy Plaza or Buddy Piazza after completing two Master Rank quests. This will give you the option to use Buddy Recon when you talk to the Felyne Chief in charge of Meowcenaries. You can place your Buddy at any of the set locations within the map and have them do Recon of that point. When you head to the location, you'll find the buddy waiting there, and you'll be able to fast travel there.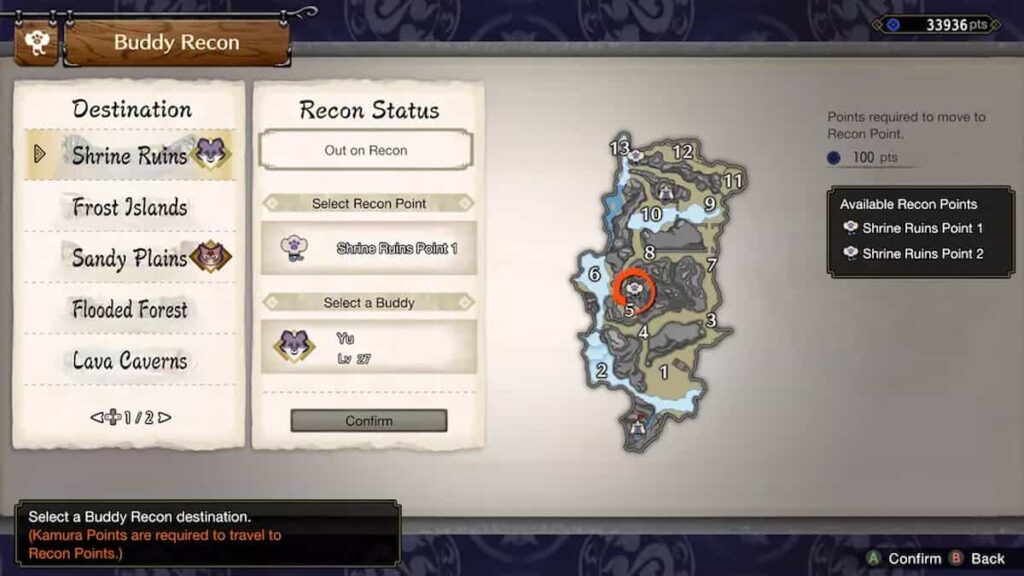 Related: All Monster Hunter Games, In Order
Things to know about Buddy Recon in MHR Sunbreak
Fast travelling to a Buddy Recon point costs Kamura Points, which change depending on the distance travelled and location. You'll need an unoccupied Buddy to position at the location, either a Palamute or a Palico, so make sure you have enough Buddy's recruited. Once placed, Buddies can be recalled from a Recon Point either in the Buddy Recon screen or by reassigning them to different roles or training. Time to put those Buddies to work!
For more Monster Hunter Rise: Sunbreak guides and information, check out When do new weapon Switch Skills unlock in Monster Hunter Rise: Sunbreak.