In Monster Hunter Rise: Sunbreak, Prized Mushrooms are an account item that gives a large amount of points, making it one of the best ways to quickly farm Kamura Points in the game. Here's where to find and harvest those Prized Mushrooms for yourself in Monster Hunter Rise: Sunbreak.
Where to find Prized Mushrooms in MH Sunbreak
Prized Mushrooms only appear in Mushroom Colonies in the Jungle map added in Monster Hunter Rise Sunbreak. There are eight total Mushroom Colony locations around the Jungle, with the majority centered in the vertical areas dividing the numbered areas. Remember that Prize Mushrooms will only appear in Master Rank quests.
The best method of farming Prized Mushrooms is to embark on an Expedition Tour of the Jungle Area. Additionally, you should stock up on Bunny Dango that increases your gathering rate prior to the trip, and otherwise equip any equipment that boosts gathering rates.
Related: All new Dual Blades in Monster Hunter Rise Sunbreak
Prized Mushrooms farming route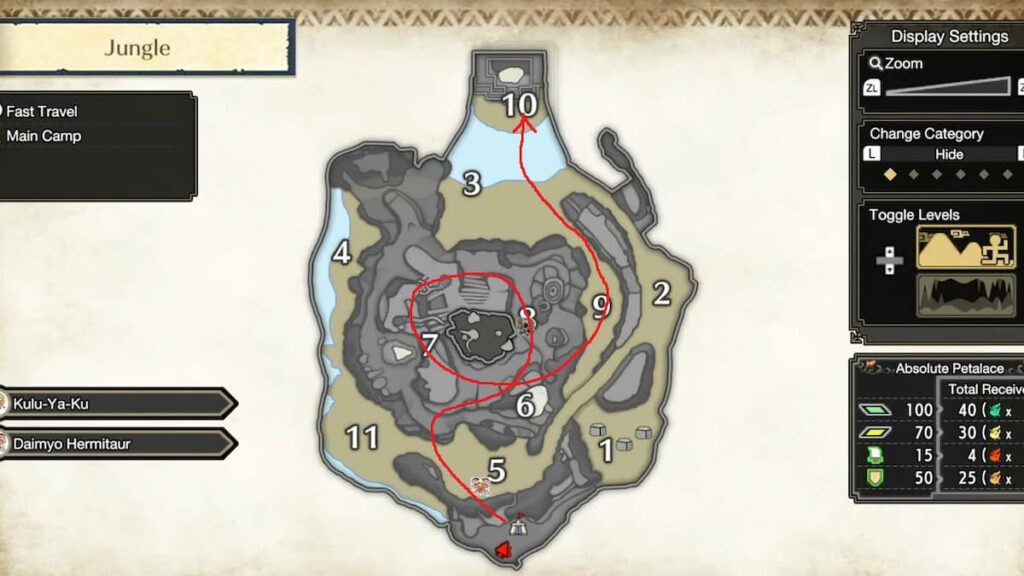 The optimal farming route for Prized Mushrooms is as follows. Departing from your main camp, head to Area 5 and immediately scale the walls to head up to Area 6 and Area 8. From there, you'll be doing a long circle around the upper areas of the Jungle Map, stopping at the six Mushroom Colony locations around it.
Once you have all six, drop down into the corridor between Area 9 and Area 3 to find the seventh Mushroom Colony, before dashing across the water to Area 10 and the final Mushroom Colony. Then fast travel back to the camp and restart your route. You should be able to farm around three or four prized mushrooms in a lap.
Again, Prized Mushrooms aren't actually an ingredient in anything for crafting, but rather an account item that generates points. However, as mentioned, they're one of the best ways to quickly farm points if you're running low.
For more Monster Hunter Rise: Sunbreak guides and info, check out How to find and farm Godbugs in Monster Hunter Rise Sunbreak on Pro Game Guides.