MultiVersus offers multiple ways to play, allowing you to enjoy this free-to-play platform fighter online and locally. You can play against strangers and friends in 1v1, 2v2, or free-for-all matches. But if you are just looking to play with your friends, you may be wondering how to start a custom private match in MultiVersus.
How to play a custom game with friends in MultiVersus
To start and play a custom game with friends, click on the Custom Game option in the main menu. This will take you to the game setup screen. Here you can invite your friends, though you must have already added them to your friend list. You can choose various options, including 1v1, 2v2, or free-for-all matches with your friends. You can also add bots if you need extra fighters.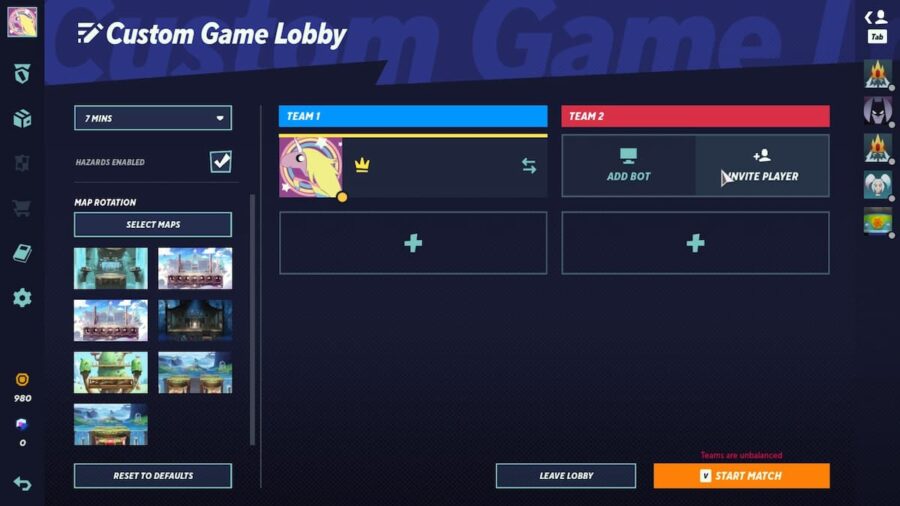 Related: MultiVersus Wonder Woman Guide – Moves, Perks, Tips, & Strategies
In addition, you can select the stage for the match and other features. This includes whether stage hazards are on, the time limit, and team setup. MultiVersus' custom games give you plenty of options for how you want to battle with your friends.
Private custom gams are a great way to get some training in MultiVersus. With its heavy focus on 2v2 gameplay, it is also a great place to work on your team combos and synergy and learn different characters. If you want to get competitive in MultiVersus, you will definitely want to find a partner and do some sparring to up your game.
For more information on MultiVersus, check out How to get Gold in MultiVersus – Best way to farm and Toasting Another Player in MultiVersus on Pro Game Guides.