Neon White is a stylish and fast-paced speed-running FPS. You use Soul Cards to defeat demons and make your way through the various chapters and missions. There are also achievements in Neon White to chase in addition to high scores, one of which is the Not Very Effective... achievement that requires you to use the Fist Card. This may leave you wondering how to get this achievement and card in Neon White.
How to get the Not Very Effective… Achievement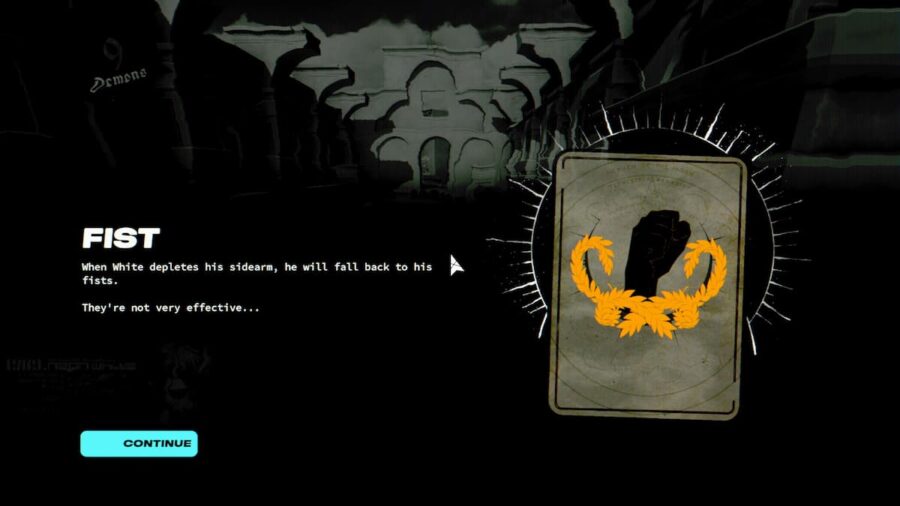 To get the Fists Card and the Not Very Effective... achievement in Neon White, you must expend your Katana Card. This is easy to do—just keep attacking with your katana until you run out of uses. This will take about 20 attacks before the card is expended.
Once you have done this, the Fists Card will be added to your hand, and the achievement will pop. The Fists Card is rather useless, as the name suggests, but fortunately, you earn the achievement once you have the card. You do not need to complete the level and can simply quit out once you have this.
We definitely recommend replaying a level after getting this card, as you will not be able to deal any significant damage to demons and will likely die in the process. So, just quickly slice your katana until you are left with your bare fists, then get out of there.
For more information on gaming, check out What is Neon White? Release date, platforms, and more and Best Games to Speedrun on Pro Game Guides.