The Winter holidays are officially over, and with the start of the new year comes a brand new Roblox Adopt Me update: the Lunar New Year event, starting tomorrow. We've known for a while about the next Adopt Me update, but now we have an official video with more details. The Golden Lion pet appears to be the update's main showcase, with additional new goodies like Lunar Year-themed vehicles, crates, and pogo sticks.
The Adopt Me Lunar New Year update starts tomorrow, Feb. 2, at 8am PT, 11am ET, and 4pm GMT. The premiere video gave a glimpse at the Golden Lion, which appears to be the main legendary pet of this update. There are also appears to be some type of bull pet, though it was not named in the video.
Related: Adopt Me Pets List - Legendary Pets & More! - Pro Game Guides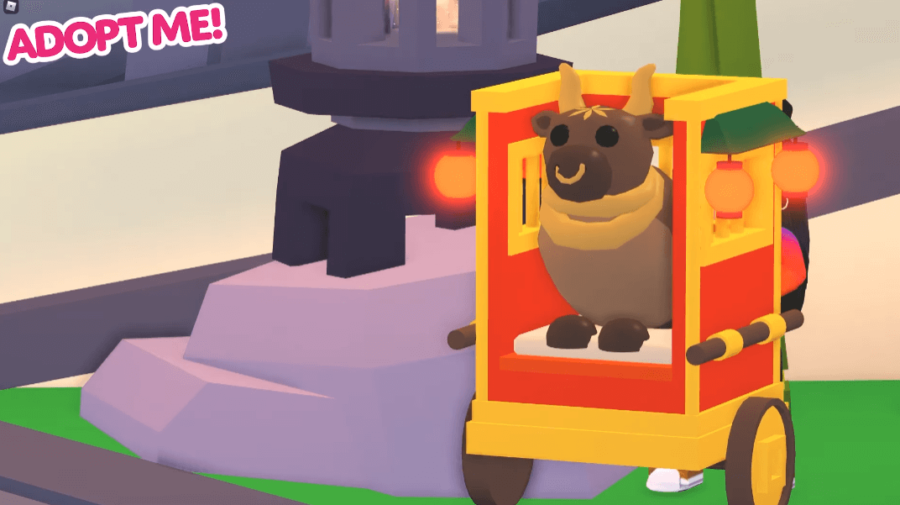 Additional features in this update appear to be Lunar New Year-themed vehicles, crates, and pogo sticks. The Lunar New Year-themed crates are especially exciting, as the contents inside of the crates are still a mystery to players. In-game prices for these items are yet to be revealed.
Here's a look at the Roblox Adopt Me Lunar New Year video premiere:
What are you most excited for in the Lunar Year Event?
---
Looking for free Roblox rewards? We have a ton of them in our Roblox Game Codes post! You can also get a bunch of free stuff via our Roblox Promo Codes page.