Sports games have long been a fun and exciting outlet for gamers. These titles come in all kinds of games, from traditional renditions to versions with exciting twists. The sports genre often incorporates fun mechanics, competition, and even fun narratives. Here are our recommendations for the best sports games on the Nintendo Switch.
FIFA 21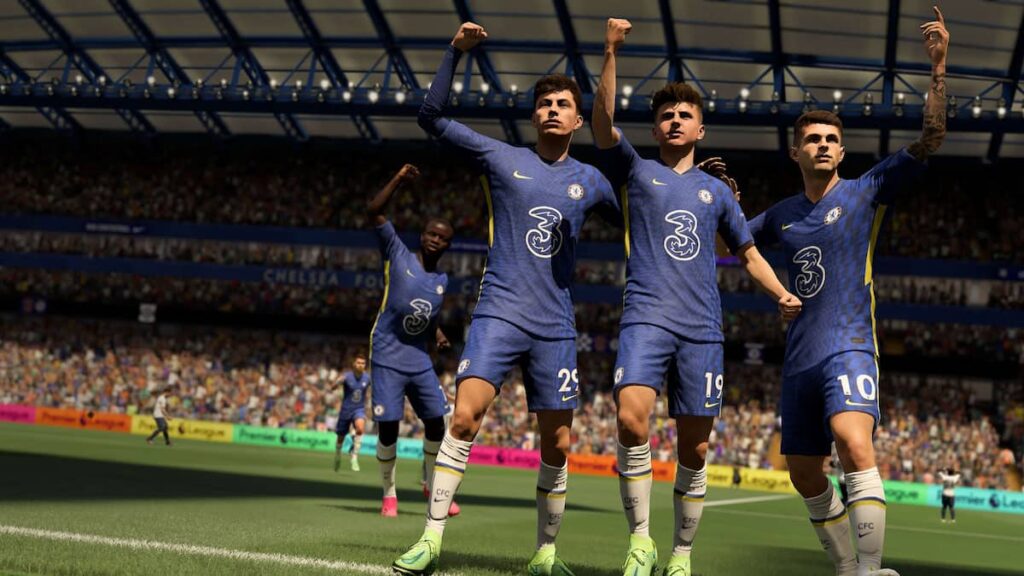 No list of sports games is complete without the iconic soccer/futbol series FIFA. While the Switch titles lack some of the features of FIFA on other platforms, it is still a jolly good time. You can play at home or take advantage of the Switch's mobility and play on the go. If you are looking to play soccer without hitting the pitch yourself, FIFA is the way to go! Choose your favorite team and play the Beautiful Game on the big screen, too!
Fitness Boxing 2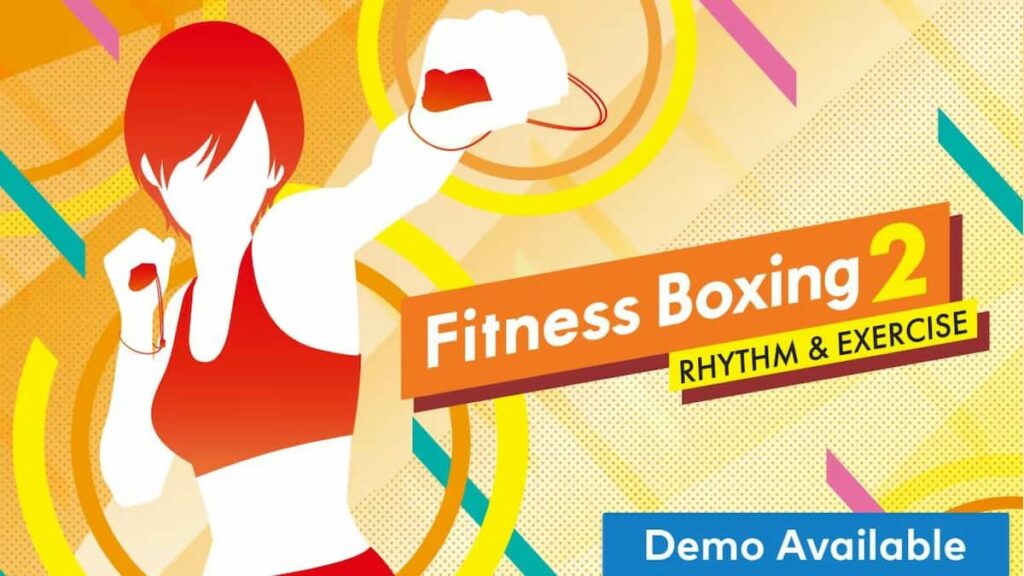 For those looking to get more active in their video games, Fitness Boxing 2 is a great choice. It combines working out, video games, and music to create a thrilling and sweaty (in a good way) experience. You can move and box to the rhythm of various songs. There are also fully voiced coaches to encourage you along the way.
Golf Story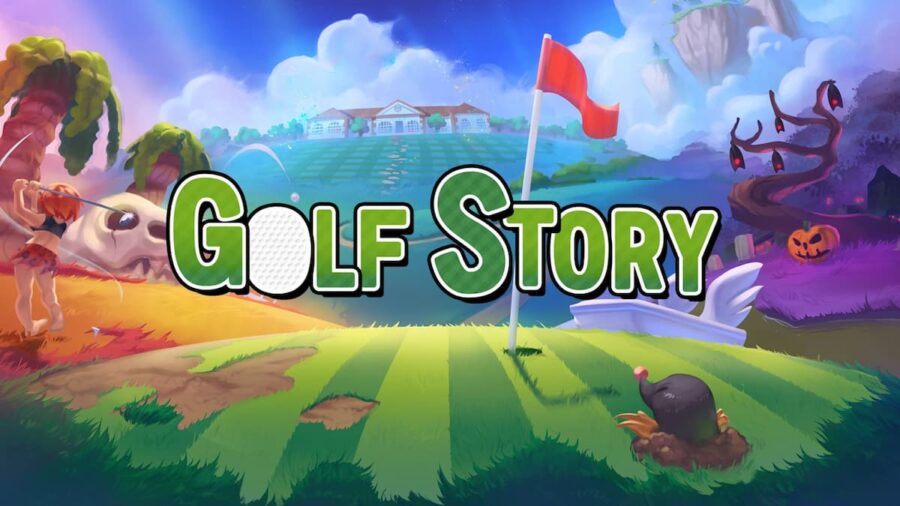 When you combine the game of golf with a narrative tale, you get Golf Story. In Golf Story, you take on the role of a would-be master golfer who believes all problems can be solved by teeing up and swinging a club. You will experience many laughs and a dramatic story that beautifully compliments golf. Golf Story also features puzzles, minigames, and various environments to play in. Fans of both narrative and sports games will find a happy medium in this title.
Mario & Sonic at the Olympic Games: Tokyo 2020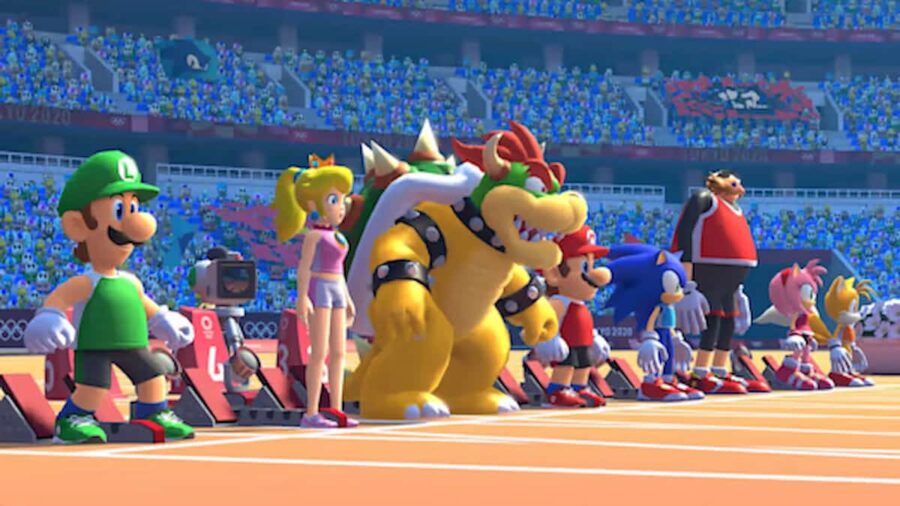 Two legendary mascots collide in Mario & Sonic at the Olympic Games: Tokyo 2020. Mario and Sonic bring many of their friends for you to play as while competing in various games featured during the Olympics. There are over 30 events wherein you can show your friends who the best athlete is. There is also a story mode, if you prefer to play alone!
Related: Do you need the leg strap for Nintendo Switch Sports?
Mario Golf: Super Rush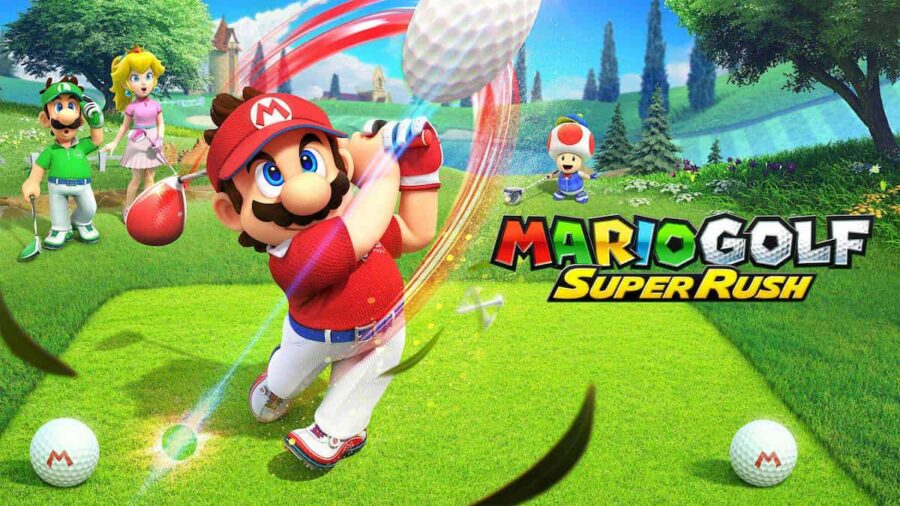 Mario hits the green in Mario Golf: Super Rush, and he has brought many of his friends and enemies. This delightful golf game features many wacky courses to play, along with many familiar faces. Each character has unique stats and abilities that you can use to crush the competition. Also new to the Mario Golf series is the Speed Golf mode, where all players tee up at the same time and race to be number 1! But you can also slow things down and play solo in Adventure Mode.
Mario Kart 8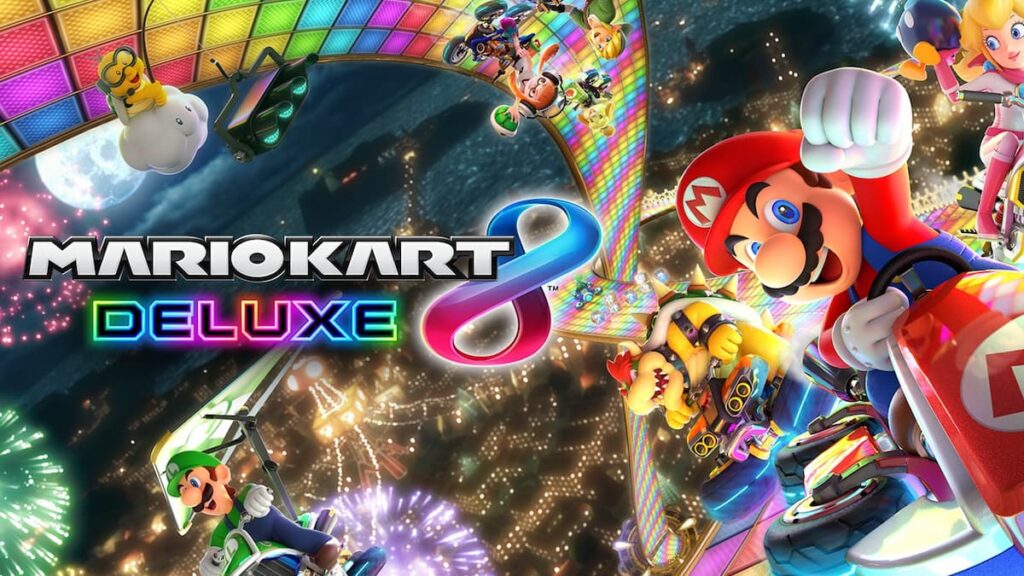 Mario Kart 8 was initially released on the Wii U but continues to place first in kart racers on the Nintendo Switch. With the addition of post-launch DLC, Mario Kart 8 features an incredible amount of content, including characters, vehicles, and tracks to play. The series proves to be one of the best multiplayer experiences and brings a level of fun and chaos that few racing games can match.
Mario Strikers: Battle League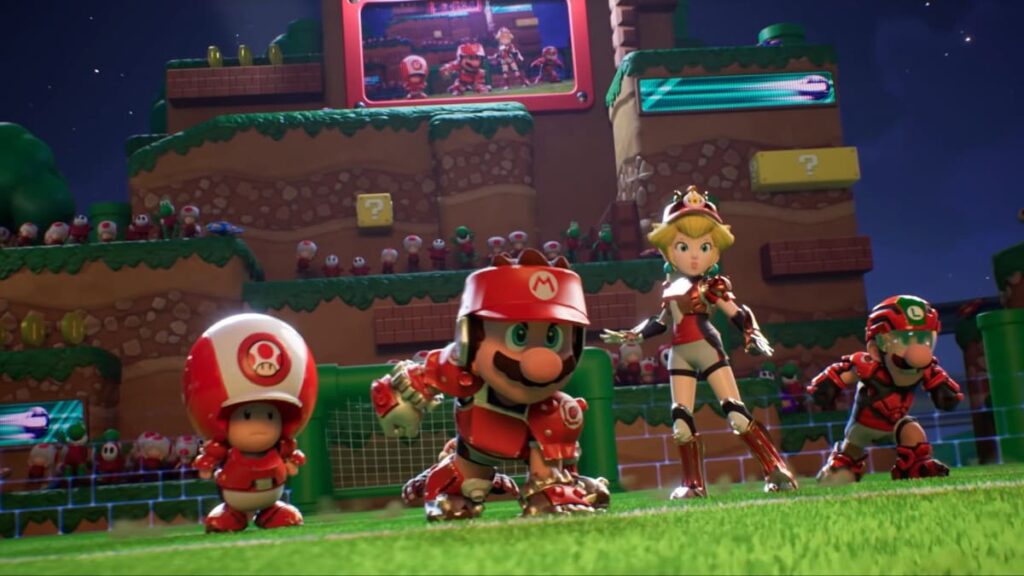 It has been a long time since Mario hit the pitch, but Mario Strikers: Battle League sees Mario and his friends suit up in their soccer gear once more. While it doesn't release until June 10, 2022, we felt Mario Strikers: Battle League's legacy and promise deserved a spot here. This new entry expands on previous gameplay with a new gear system, Hyper Strike, eight-player support, online, and Clubs. When Mario Strikers: Battle League releases, we will update this guide as to whether it lives up to the hype!
Mario Tennis Aces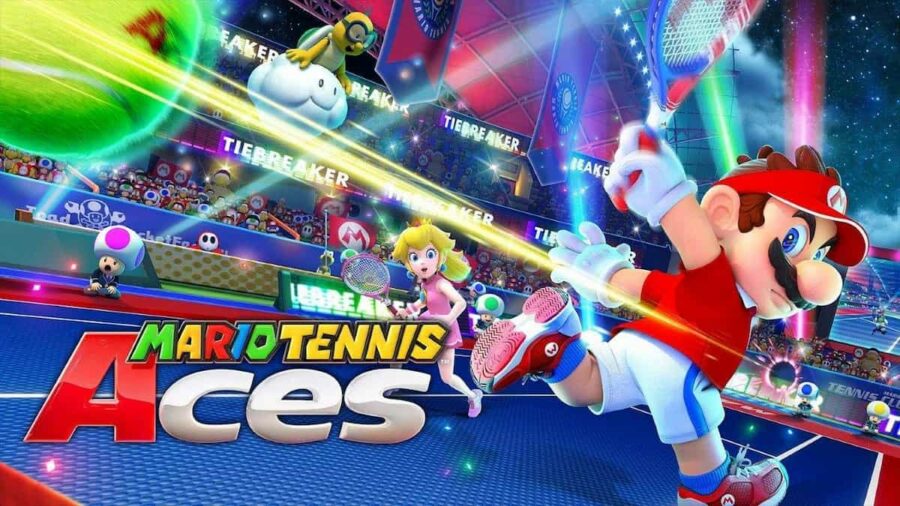 Mario is a professional athlete in almost every sport, including tennis. Mario Tennis Aces is the latest entry in the Mario Tennis series and brings back many familiar faces and new ones. Each character has its own stats and abilities to bring chaos to the court. You can play solo in Adventure Mode or 2v2 and 1v1 matches against your friends! To test your tennis skills, you can also compete in boss battles in Adventure Mode.
Related: Nintendo delays The Legend of Zelda: Breath of the Wild 2 to Spring 2023
Nintendo Switch Sports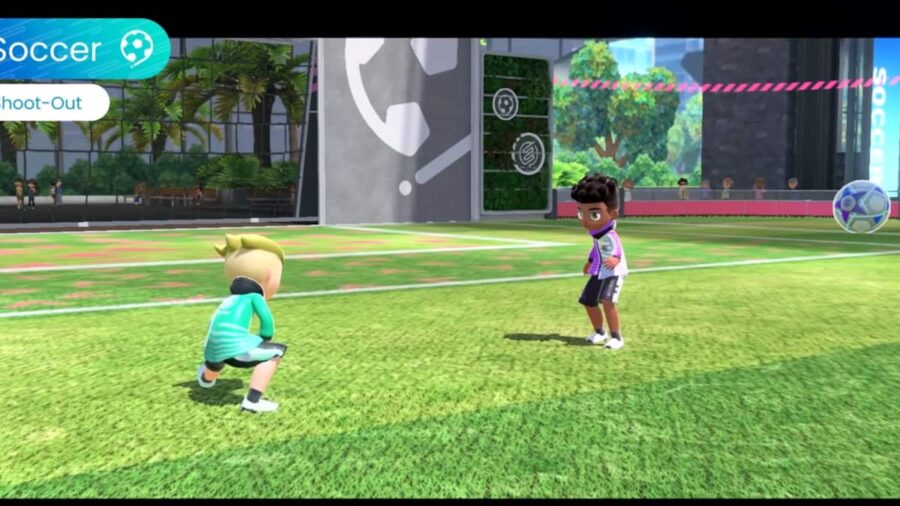 Few games have had the lasting impact of Wii Sports, and Nintendo Switch Sports looks to bring that to the modern system. It features a bundle of sports to play, either in local or online modes. This means you can compete against your friends and family or strangers online. Also new to the series is a Pro League and ranks that you can climb playing online. Nintendo Switch Sports releases on April 28, 2022, so it isn't available yet. Once we learn if Nintendo Switch Sports can compete with its predecessor upon release, we will update this list.
Ring Fit Adventure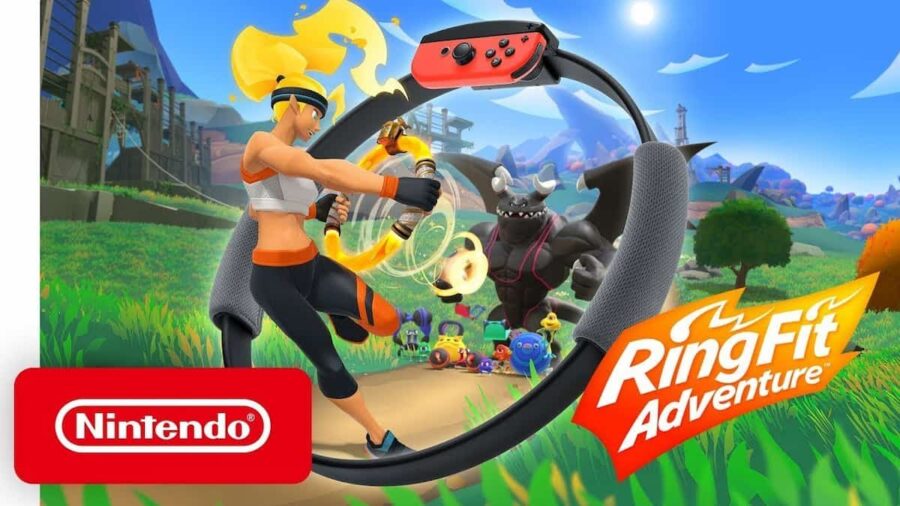 Fitness and fun combine in Ring Fit Adventure to get you on your feet and moving! You can play through the story and enjoy the game at your own pace by setting your workouts yourself! Regardless of how you want to get moving, you have options, including running, leg day, core, arms, and more. In addition, ring Fit Adventure offers customization options that let you make the experience your own.
Rocket League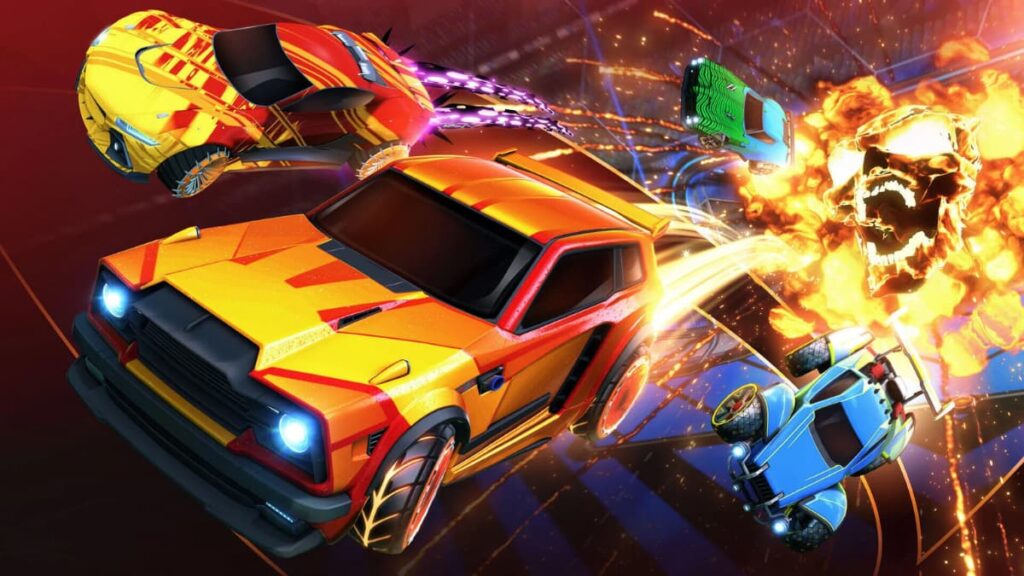 Rocket League took the gaming community by storm when it launched. It combines soccer and vehicular sports like never before and is fun for all skill levels. There are several game modes in Rocket League that change up the rules, such as soccer, basketball, hockey, and Rumble. There are also numerous customization options and regular updates adding more content! No matter what system it's on, Rocket League almost always makes the list of best sports titles thanks to the unique thrill it provides.
For more information on gaming, check out Can you customize your avatar in Nintendo Switch Sports? and Nintendo's mobile gacha RPG, Dragalia Lost, is shutting down on Pro Game Guides.