If you're starting out in Ori and the Will of the Wisps then you're going to need to know how-to heal! We'll run you through the various ways you can replenish your health and get back into fighting shape in this guide. Healing is obviously one of the more important things to know about because you'll be fighting your way through difficult enemies as you get deeper into the game.
Combat in Ori and the Will of the Wisps
How to Heal in Ori and the Will of the Wisps
It can be a bit weird in the early game, because it's not so obvious how to heal. You don't even really start out with the ability to attack, and are instead given a torch to smack monsters around with. However, you can heal still and one of the ways is to dispatch enemies. They will sometimes drop a healing orb which you can collect and will restore your health. If you are on the most difficult setting, you will find that enemies don't drop the orbs as often.
Environmental Healing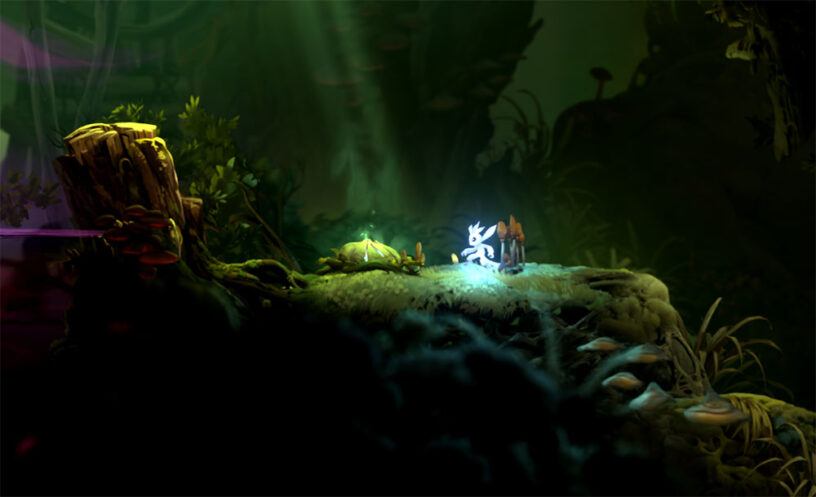 As you play the game you will come across plants that are green and glowing with light. These can be jumped on and will produce a healing orb that will help replenish your health! They will respawn eventually, so if you go back through the area again you should be able to utilize them for more healing!
You can also get healing from the green flower plants that hang down from high areas. You can smack these with your attack for healing as well.
Regenerate
This is a skill you will receive pretty early in the game and is one of the first energy using abilities you get. Basically, you can assign it to one of your hotkeys and hold down the button to regenerate your health. It will consume energy based on how much healing you need. This is a pretty useful skill, and is best used when you're nearby a flower that will recharge your energy.
Warps Spots
You will eventually come across these on each section of the map. These are your fast travel locations, but they will also heal you and save the game for you! Make sure to seek these out as much as possible, you'll want to have access to them for all of the benefits they provide.