Path of Exile 2 is creeping closer to its release date, and we're taking a look at when it's going to be released, along with information on all of the new systems that will be coming along with it. The game is getting a brand new campaign, tons of new equipment, new ascendancy classes, shapeshifting, and an entirely reworked skill gem system.
When is Path of Exile 2 Releasing?
The Path of Exile 2 Closed Beta will be live on June 7, 2024. There is no official release date for the full game just yet, but I would expect that Q1 2025 is a real possibility. We should be getting more information in the coming months leading up to both the beta and GGG's appearances at cons in Germany and the US.
Related: Best Free-to-Play RPG Games on Steam
What Platforms will Path of Exile 2 be on?
The only platform currently confirmed is PC, but chances are good that it will come to all platforms PoE is on, as well as new-gen consoles. This includes:
Xbox Series S/X
Xbox One
PC
Mac
PlayStation 4
PlayStation 5
Path of Exile 2 is a Sequel
While originally intended to replace Path of Exile, PoE2 will now be a standalone title. Both games will have new seasons on alternating timelines to allow fans to dive into both. This is great news for PoE fans who love the original.
All Changes in Path of Exile 2
Path of Exile 2 takes place in the same world as PoE, but there will be tons of differences. Here are some of the most noticeable changes coming to 2.
A new campaign. Anyone who has played a lot of PoE will notice immediately that this exile is a new and different exile and will have different adventures. It will be six-acts long, and then the endgame content will consist of 100 maps, each with a unique boss with its own mechanics in it.
Purchases carry over. If you've invested in the first Path of Exile, then have no fear, because all of your previous purchases will carry over. Accounts will be shared between the two titles.
There's a new rendering system. New character models and animations that will increase the visual appeal of the game. All environments, people, and objects will be higher res and look better.
New equipment. In PoE2, there are 700 equipment base types, each with its own set of uniques. There are new weapon types as well as returning weapon types, like swords, spears, crossbows, and more.
Related: Best MMOs and MMORPGs on PC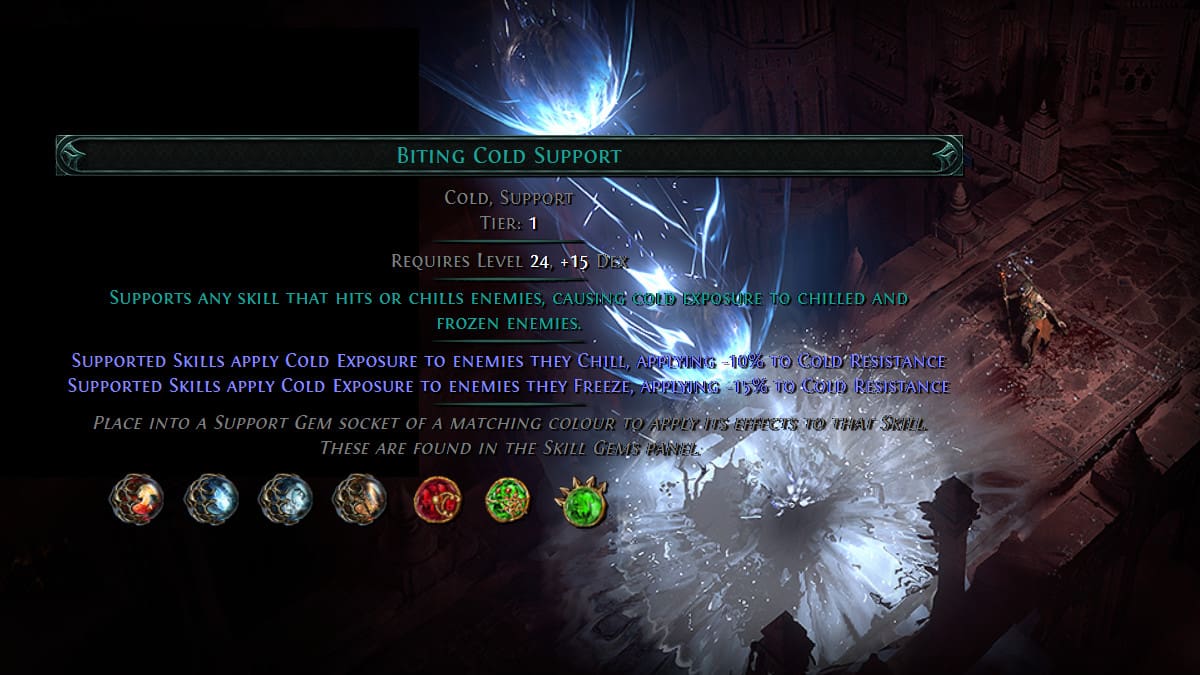 New skill gem system. The new skill gem system for PoE2 is a massive departure from how it works in PoE. Instead of bosses and enemies dropping specific gems, you will get uncut gems of the same level as the content being run. You can then click on the uncut gem and cut it to have the desired skill. There will also be meta gems that can socket other gems.
Twelve classes, 36 Ascendancy specializations. There are two classes for every combination of strength, dexterity, and intelligence.
There's now a dodge roll. Every class will have a dodge roll mapped to the space bar. There is no cooldown or limit to dodge rolling.
There are some big changes to bosses. When you kill a boss, it will drop a unique item that permanently upgrades a stat. Also, boss chasing will no longer be an option; when you die, you start back at the beginning of the map. There is no spawning right back into the action.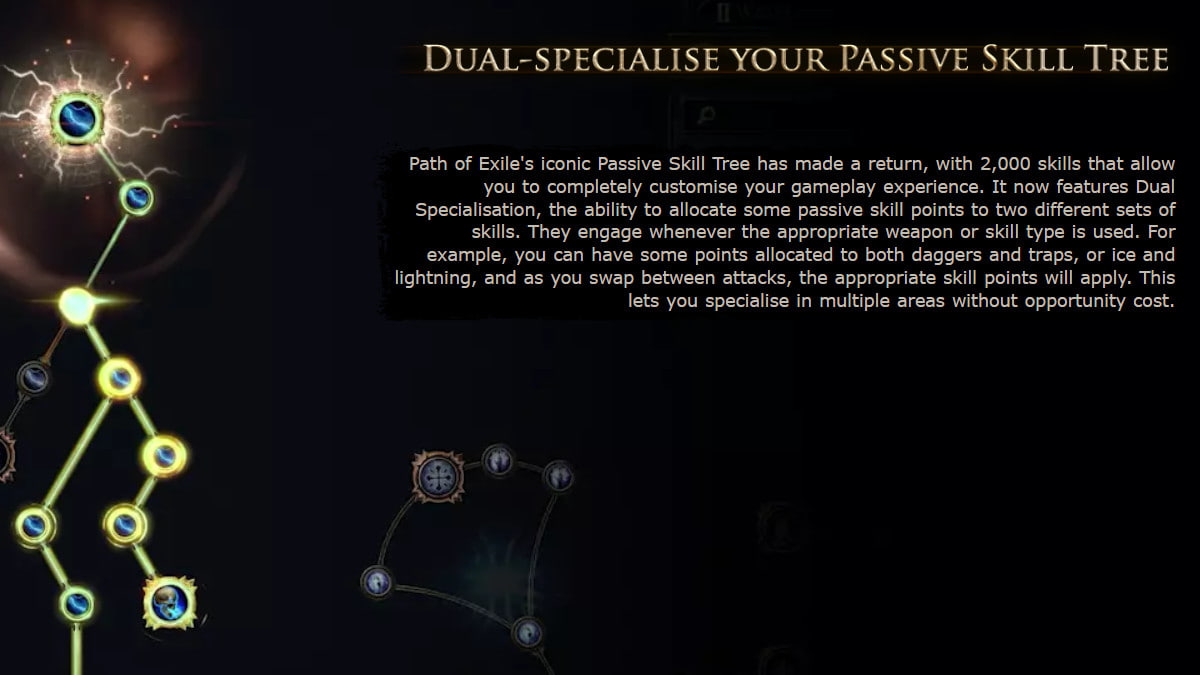 Autoswitching weapons is now a built-in feature. You get to build different skill trees based on which weapon you are holding. For example, if you have a Sorceress with both Shock and Frost powers, you can assign a specific skill tree and weapon to a specific attack. This means PoE fans can finally dual-spec each of their characters. There is some lag between switching weapons and skill trees, though, so take that into consideration.
Most cooldowns have been removed. GGG noted this was so combat is no longer just "waiting to cast the next spell."
Perhaps some auto-looting. While not shown directly, it looked as though some auto-looting may have been happening during the Sorceress' demo. It's possible that you will be able to automate picking up gold that drops from enemies.
Path of Exile 2 Trailer
For more about Path of Exile 2, check out How to Trade in Path of Exile – Buying, Selling, & Bulk Trades on Pro Game Guides.