Phasmophobia developer Kinetic Games has released in-depth information on their latest update to the ghostly investigation games. Players can look forward to new apparitions, improved voice recognition software, and more.
Phasmophobia Update v0.6.2 Patch Notes Summary
On May 27, 2022, Kinetic Games released a newsletter via Steam that breaks down their v0.6.2 update and all that it entails. This update will bring a new layout option for the investigation truck that sits at the curb during excursions. Improved voice recognition is also on the menu, which is a welcome addition for players who have previously poked holes in the functionality of the quintessential software.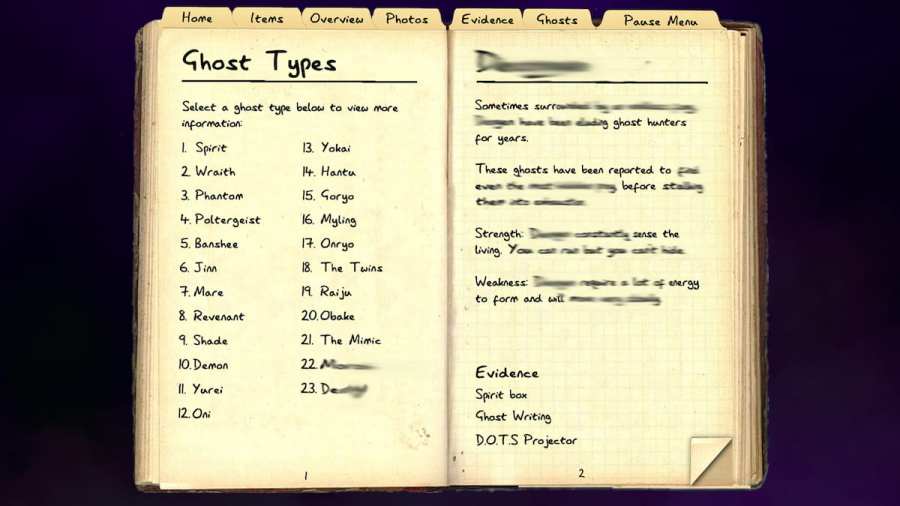 What we know about the two new ghosts (so far)
Of the new installments to the game, the addition of two new ghosts seems to be one of the most attention-grabbing. A smudged section of the investigative journal teases players and challenges them to find out more within the game.
Related: Best Phasmophobia Map Ideas
Future Developments for Phasmophobia
Within the newsletter, Kinetic Games also gave some teasers of future projects currently in development. The menu UI for Phasmophobia seems to be in the process of getting an efficient overhaul, including small but crucial changes like combining the lobby configuration settings into one area. New assets and ID card customization are also in the works, giving fans a glimpse at what is hopefully an even more streamlined Phasmophobia experience.
Want to read more about Phasmophobia? If so, check out Will Phasmophobia be on Oculus Quest 2? on Pro Game Guides.