The Sync Grid is a feature within Pokémon Masters EX that is individual to every Sync Pair and allows you to upgrade and strengthen them. Each of these Sync Grids consists of tiles that unlock skills with different types of enhancements.
Each tile can be activated using Sync Orbs that are specific to those individual Sync Pairs. During the upgrading process, you are only able to activate tiles that are adjacent to other activated ones. Activating these tiles requires energy, and each Sync Pair begins with a maximum amount of 60, which means that you are unable to unlock their entire grid.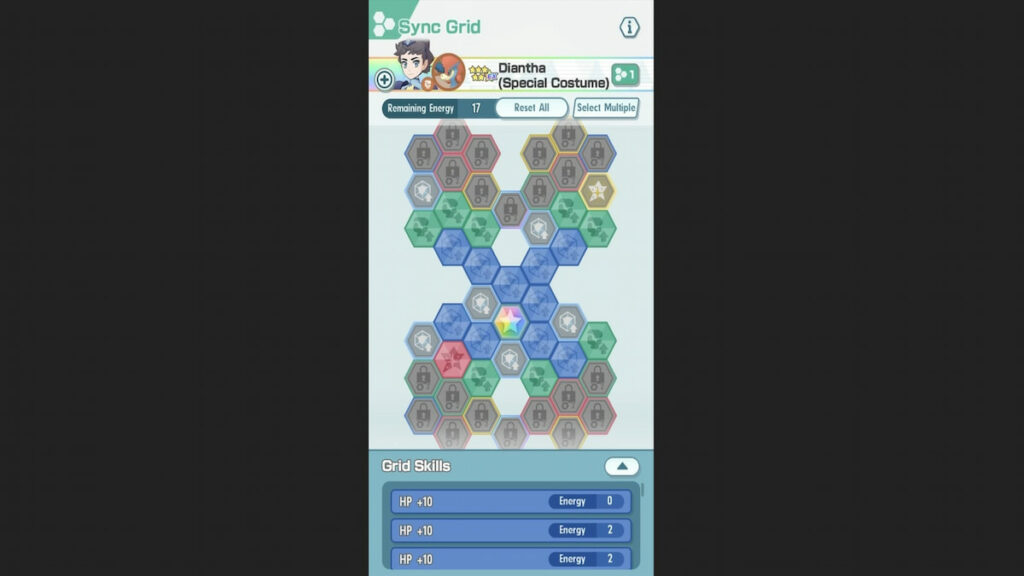 In order to view the Sync Grids for your Sync Pairs, you will first need to finish Chapter 11 of the Main Story. Once you've done this, you will be able to go to the Sync Pairs option at the bottom of the game's main home screen. You will then select the Sync Grid option, where you can see all of your eligible Sync Pairs.
The Sync Pairs that are eligible to be upgraded will have a blue emblem over their image. You have the option to either individually upgrade the tiles or select multiple at a time. At the very bottom of the Sync Grid screen, you will also be able to see the skills selected, the amount of energy it consumes, and how much power it provides.
Be aware that some of these tiles will be unlocked until you have completed additional requirements.
Be sure to check out our Pokémon Masters EX Homepage for all the latest news, guides, and content for the series!