Lucky Skills add passive skills to your Sync Pairs in Pokémon Masters EX. These skills can be unlocked using Lucky Scrolls and Lucky Cookies. Each Sync Pair only has one Lucky Skill slot that can be unlocked using Lucky Scrolls equivalent to that Sync Pair's level.
After you've unlocked the Lucky Skill slot, you will have the ability to select the empty slot and attach a Lucky Skill using the Learn button at the bottom of the page.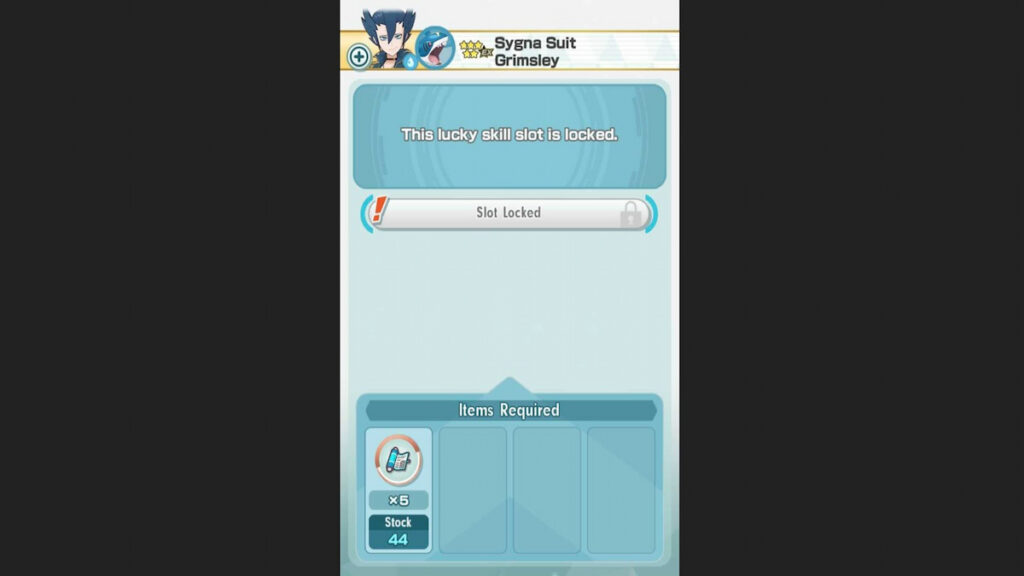 Related: How to upgrade your Sync Grid in Pokémon Masters EX
You will then see a list of all of your available Lucky Cookies and their Star tier. When you select the Lucky Cookie that you would like to attach to your Sync Pair of choice, you will be rewarded with a random Lucky Skill.
In order to view all of your eligible Sync Pairs, you need to select the Sync Pair option at the bottom of the game's main home screen. From there, you will then select Lucky Skills and be provided with all of the Sync Pairs in your Dex.
The Sync Pairs that have open slots for Lucky Skills will have a blue emblem over their emblem. Lucky Skills are not permanent and can be changed in the same manner.
Be sure to check out our Pokémon Masters EX Homepage for all the latest news, guides, and content for the series!