Paradox Suicune has made its debut in Pokémon Scarlet & Violet, and players are able to catch the Johto Legendary in a special 5-Star Raid event for a limited time. Here are the best Walking Wake counters that will have you defeating the ancient form in no time.
Best Counters for Suicune Walking Wake in Pokémon Scarlet & Violet
Players are able to catch Paradox Suicune in a special 5-Star Raid event that runs from February 27th until March 12th, 2023. The Gen 2 ancient form is exclusive for Scarlet players and can be encountered on the Paldea map after the free Pokémon Scarlet and Violet Update 1.2.0 patch has been installed.
Related: Pokémon Scarlet & Violet DLC could be based on Japanese Myth
Walking Wake is a Water/Dragon-type combination, so Electric-type Pokémon are the strongest counters against the Legendary. However, players should generally avoid bringing any Grass-types into the raid event, as the Paradox Pokémon has Flamethrower. Below are the best counters for Walking Wake in Pokémon Scarlet and Violet.
Iron Hands (Ability: Quark Drive/Held Item: Shell Bell)

Thunder Punch
Drain Punch
Belly Drum
Electric Terrain

Bellibolt (Ability: Electromorphosis/Held Item: Magnet)

Electric Terrain
Parabolic Charge
Thunder
Acid Spray

Azumarill (Ability: Huge Power/Held Item: Shell Bell)

Belly Drum
Play Rough
Liquidation
Helping Hand

Miraidon (Ability: Hadron Engine/Held Item: Shell Bell)

Electro Drift
Parabolic Charge
Metal Sound
Charge Beam

Annihilape (Ability: Defiant/Held Item: Shell Bell)

Bulk Up
Close Combat
Screech
Rage Fist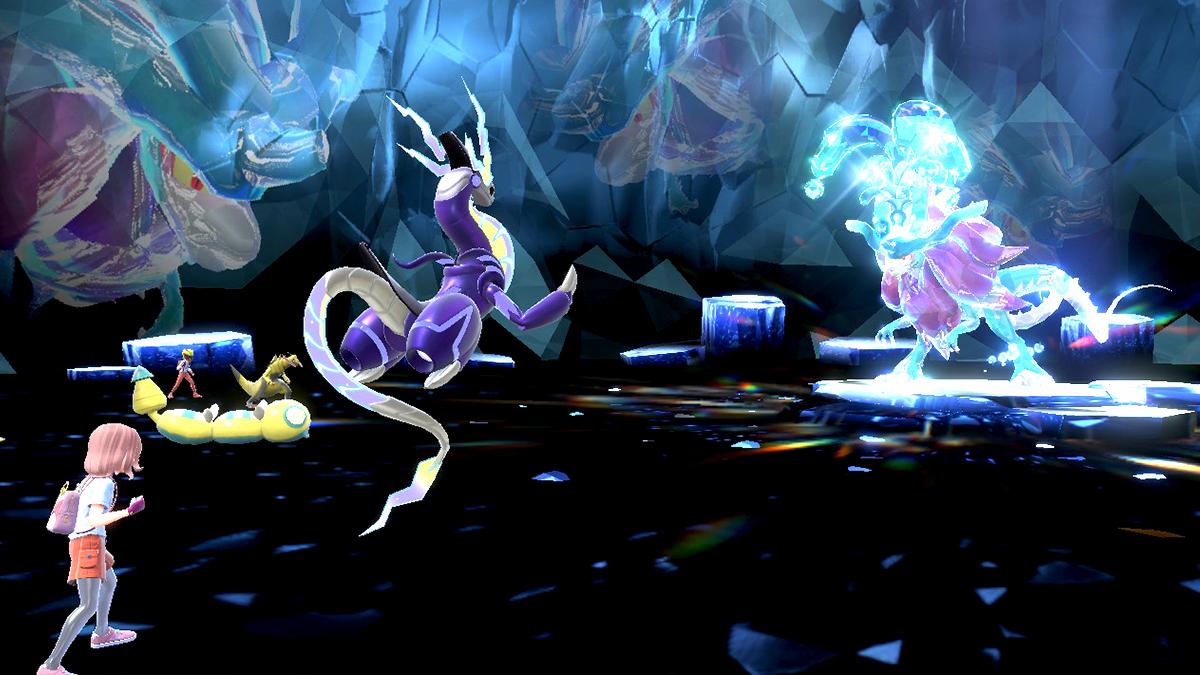 With Iron Hands, the main strategy is to use Belly Drum to increase your Special Attack stat for Thunder Punch. With Shell Bell equipped, Drain Punch will act as your healing move. Players who use Miraidon can spam Electro Drift to do devastating damage. Parabolic Charge will heal you if needed, and Metal Sound will lower Walking Wake's Defenses. Lastly, Azumarill can basically knock the Paradox Pokemon out in two moves after Belly Drum and Play Rough are used together.
Because Walking Wake is a 5-Star Raid, the Legendary ancient form is relatively easy to defeat. For instance, although Miraidon has a Dragon-type weakness to Paradox Suicine, its powerful Electric-type counters are enough to quickly take the Legendary down. Players can even use Grass-types such as Meowscarada without having too much trouble. However, the overall best counters are going to be pure Electric-type Pokémon.
For more information on Pokémon Scarlet and Violet, check out How to beat Virizion Iron Leaves Tera Raid in Pokémon Scarlet & Violet here on Pro Game Guides.