Pokémon Scarlet & Violet, like any Pokémon game, taps into the collector in all of us. And who doesn't love collecting the rarest of the rare? While hunting down all of the Shiny Pokémon is frequently a Pokémon collector's end goal, some Pokémon are rare in and of themselves and can make this a difficult goal to achieve. Here are the rarest Pokémon in Pokémon Scarlet & Violet.
Which Pokémon are the hardest to find in Pokémon Scarlet & Violet?
For the purposes of this article, we're not including any Legendary or Paradox Pokémon, as those can be presumed to be rare.
Dudunsparce (Three-Segment Form)
While the addition of an evolution for Dunsparce in Generation IX felt like a meme, Dudunsparce has been a fun Pokémon for players to collect, particularly because it has a rare form. Most Dunsparces will evolve into a Two-Segment form of Dudunsparce. Still, there is a one in 100 chance, as estimated by Serebii, of Dunsparce randomly evolving into a Three-Segment Form. Combine that with the odds of obtaining a Shiny Pokémon in the first place and the odds of obtaining a Shiny, Three-Segment Dudunsparce are probably next to none.
Related: All Pokémon that do not evolve in Pokémon Scarlet & Violet
Maushold (Family of Three)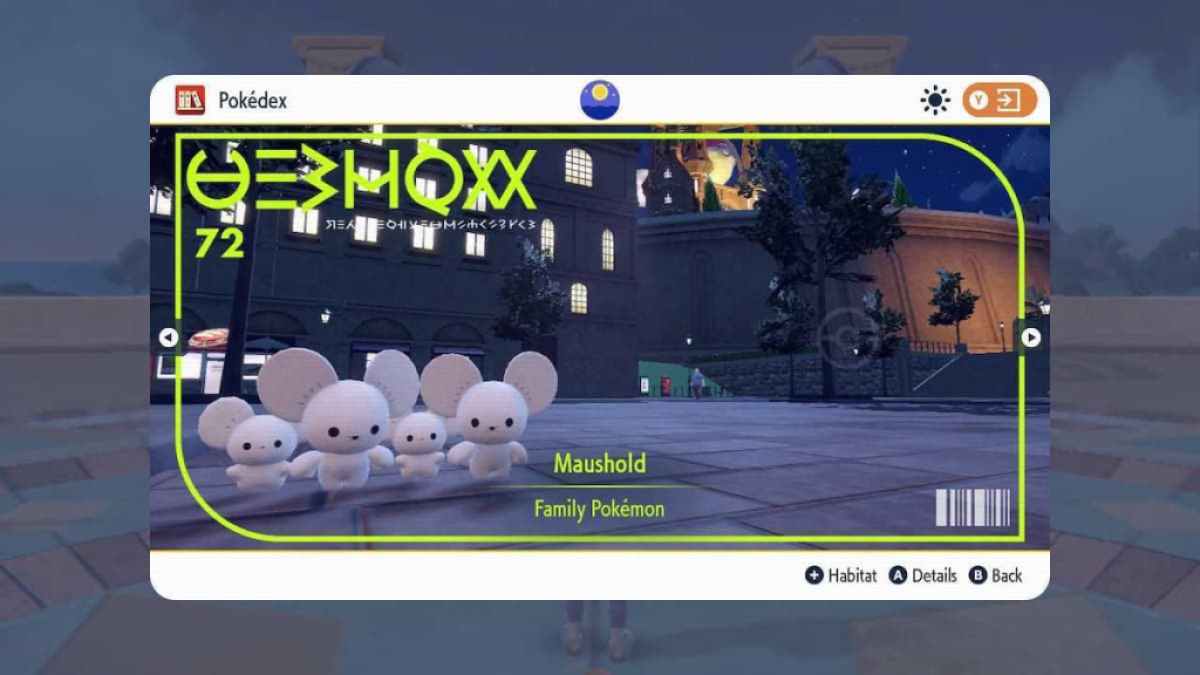 Much like Dudunsparce, Maushold has a unique form that it can evolve into by chance, with similar odds estimated to be about one in 100. Though, instead of getting larger, the rarest form of Maushold is a Family of Three as opposed to a Family of Four. Maushold's Shiny version is frustratingly beige and difficult to spot, as well, so owners of a Shiny Family of Three Maushold hold a rare prize indeed.
Polteagiest (Antique Form)
While from a previous generation, the Antique Form of Polteageist remains a very rare find. You'll first need to find the Antique Form of of Sinistea in the wild, which will take some time. Again, it's rare, and the only way to tell if a Sinistea is of the Antique Form is by a stamp underneath the cup, which frequently can't be seen. Once you have it, you'll need to give it the Chipped Pot to evolve into Antique Form Polteageist.
Lycanroc (Dusk Form)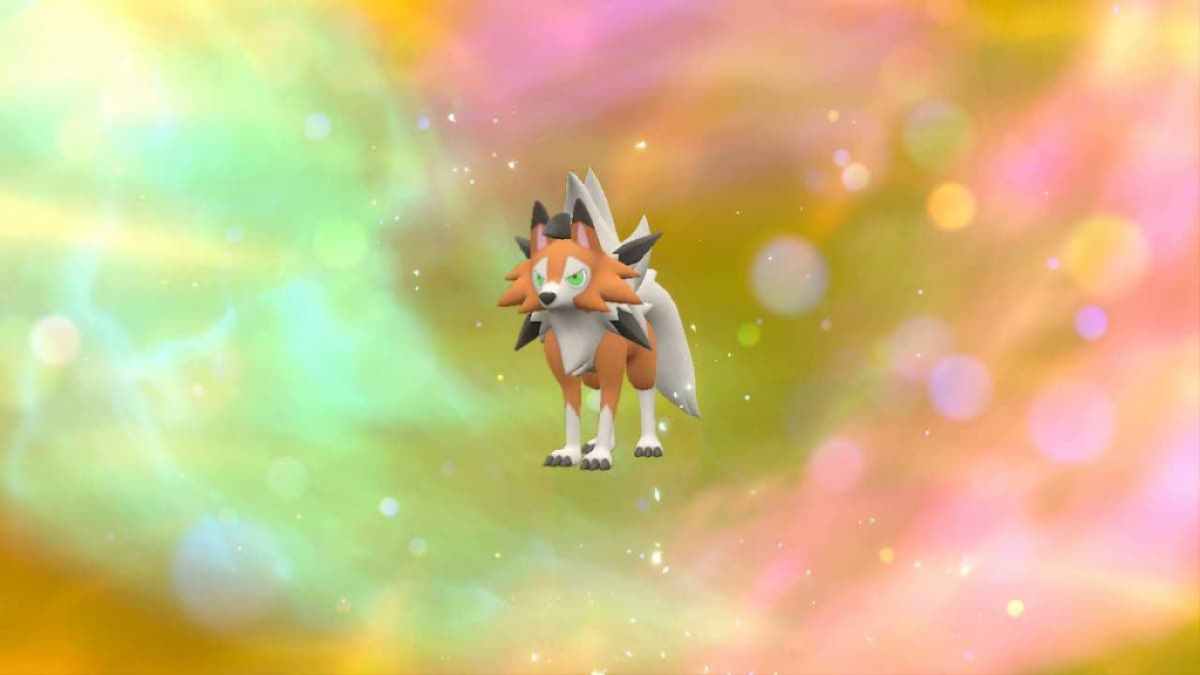 Lycanroc has three forms it can evolve into, but the rarest is its Dusk Form. It requires the Rockruff it evolves from to have the ability Own Tempo. Finding this particular ability in a Rockruff can be a chore, as can be waiting until evening, which is the only time Rockruff can evolve into its Dusk Form. Luckily, a Rockruff with the Own Tempo ability can not evolve during the day or night, so once you have the Rockruff you need, you'll just need to level it up and be patient.
Tauros (Blaze Breed and Aqua Breed)
While maybe not as rare as some other Pokémon on this list, the version-specific Paldean Forms of Tauros, Blaze Breed and Aqua Breed, don't appear nearly as often as the generic Combat Breed. If you want to find one, a Blaze or Aqua Breed Tauros can generally be found in the center of a pack of Combat Breed Tauros. Blaze Breed Tauros is specific to Pokémon Scarlet, and Aqua Breed Tauros is specific to Pokémon Violet, so you may need to trade or play with a friend if you don't have the correct version.
Looking for more information on the best of the best in Pokémon Scarlet and Violet? Check out Top 11 Best Competitive Pokémon in Scarlet & Violet, Ranked and Best Shiny hunting methods in Pokémon Scarlet & Violet here at Pro Game Guides.