Like every Pokémon game including the most recent Pokémon Scarlet & Violet, the main objective is to catch every Pokémon in existence. Of course, that sentiment might be different for some trainers, but catching them all has been the franchise's mantra since the beginning. If you want to catch every Pokémon during your journey through Paldea, then you're going to have to find yourself both a Sinistea and a Polteageist. You can find Sinistea pretty easily in South Province (Area Six) by Alfornada. Unfortunately, getting a Polteageist isn't as easy and requires a little bit of work.
Related: How to evolve Fomantis into Lurantis in Pokémon Scarlet & Violet
How to get Polteageist in Pokémon Scarlet & Violet
Just like any other antique pot of tea, you can only check a Sinistea's authenticity by checking for the small blue stamp at the bottom of their bodies. Some Sinistea's don't have this stamp, which marks them as fakes that require a different means to evolve into a Polteageist. But, this stamp is only half the battle. The next step to evolving your Sinistea is to apply a Chipped Pot evolutionary stone to the ones with the blue seal or the Cracked Pot evolutionary stone to the ones without them.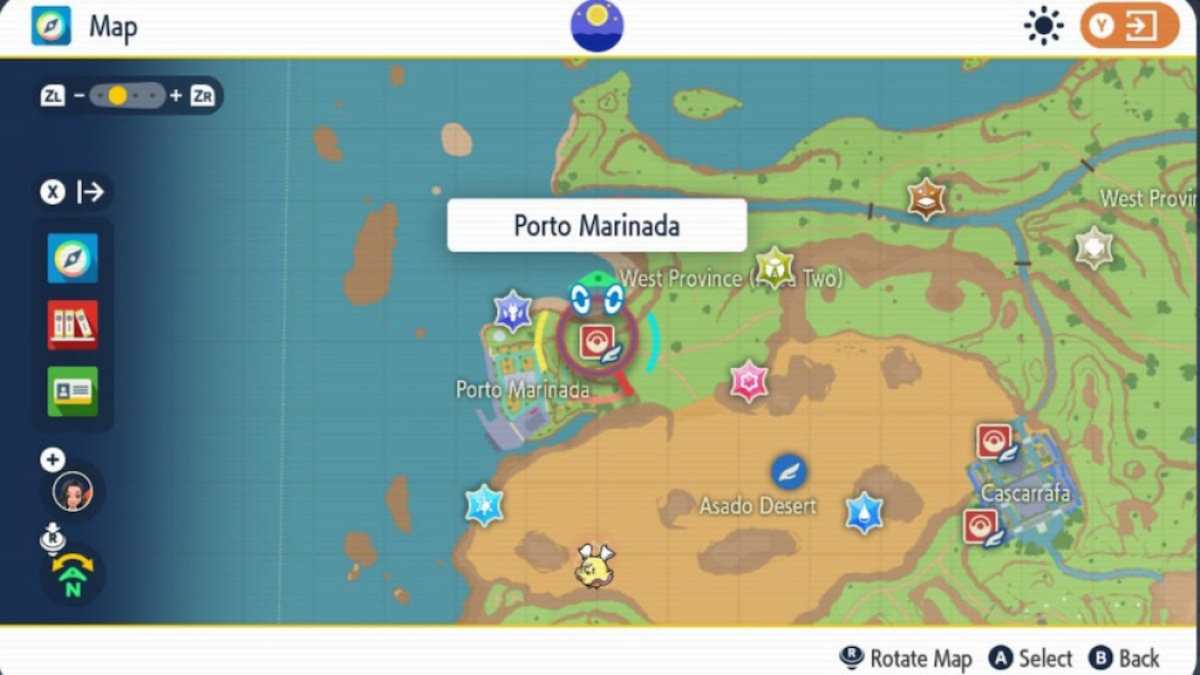 These evolutionary stones are incredibly difficult to find, as they only appear at the Auction House in Porto Marinada located at the west end of the map. Because of this, the time of day in which they can appear, as well as their price, will be random. You will just need to go over there and check it out for yourself once you make it over to that side. Once you apply either stone, a cutscene will unfold in which Sinistea evolves into Polteageist, adding it to your party and your Pokédex. If you want your Polteageist to have a particular nature, make sure that you take note of Sinistea's nature before evolving since this cannot be changed out!
For more Pokémon Scarlet & Violet, check out both Are Paradox Pokémon shiny locked in Pokémon Scarlet & Violet? and How to evolve Girafarig into Farigiraf in Pokémon Scarlet & Violet only on Pro Game Guides.