The following is a quest to deduce the best Legendary Pokémon of all time—in the form of a countdown. This guided list looks at every generation's offerings in terms of lore. Whose stories are the most legendary? What even makes a legend?
What makes a Pokémon legendary?
Origins of mythical Pokémon are a mystery, but, like gods, they play a significant role in creating many of the legendary Pokémon you'll see in this list. For that reason, we don't include the likes of Arceus or Mew. Legendaries make land and sea, purvey space, time, and antimatter. Others bring peace, resurrect the dead, grant eternal life—and they even possess a human-like awareness of what it means to hold such awesome power. Let's begin at the top.
10. Regigigas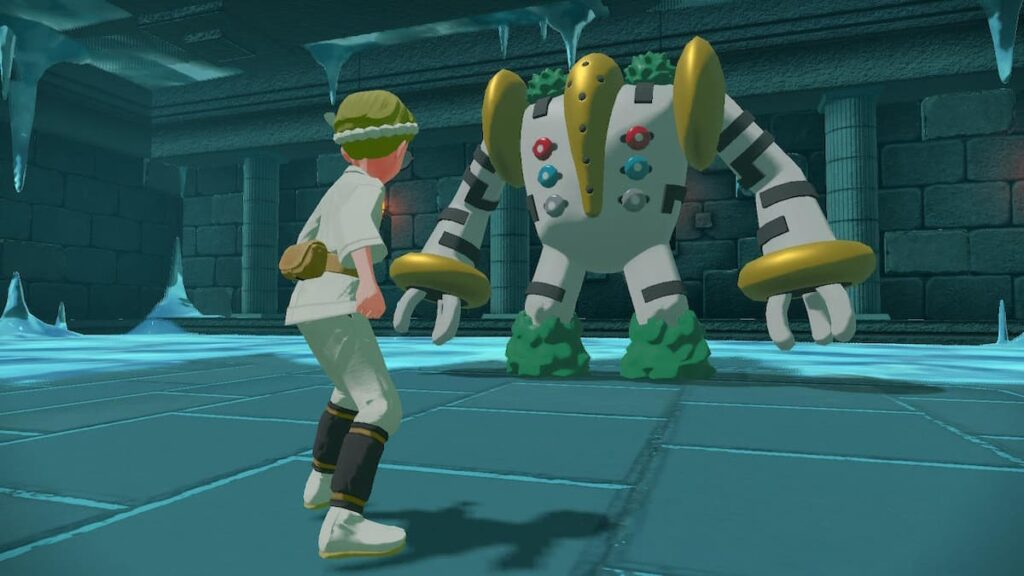 First game appearance: Pokémon Diamond and Pearl for Nintendo DS (Generation IV, Sinnoh, 2006).
Regigigas is the only legendary normal-type Pokémon and, phenomenally, it was able to use its crafting abilities to fashion inanimate objects into golems—only then to animate them with various elemental energies. These golem Pokémon are known as the Legendary Titans: Regirock, Registeel, Regice, Regieleki, Regidrago, and Regigigas is their creator and controller. This Pokémon's epic achievement gives it our tenth spot.
9. Solgaleo
First game appearance: Pokémon Sun and Moon for Nintendo 3DS (Generation VII, Alola, 2016).
Solgaleo is one of a few Ultra Beasts that came from Ultra Space, through an Ultra Wormhole, and into the world of Pokémon as we know it. A part of the Light Trio, along with Lunala and Necrozma, Solgaleo is the mascot of Pokémon Sun. Necrozma nearly had this spot on our countdown for its tragic history, but it was hard to compete with Solgaleo's power and impeccable character design—its face seems to hold the entire cosmos.
8. Suicune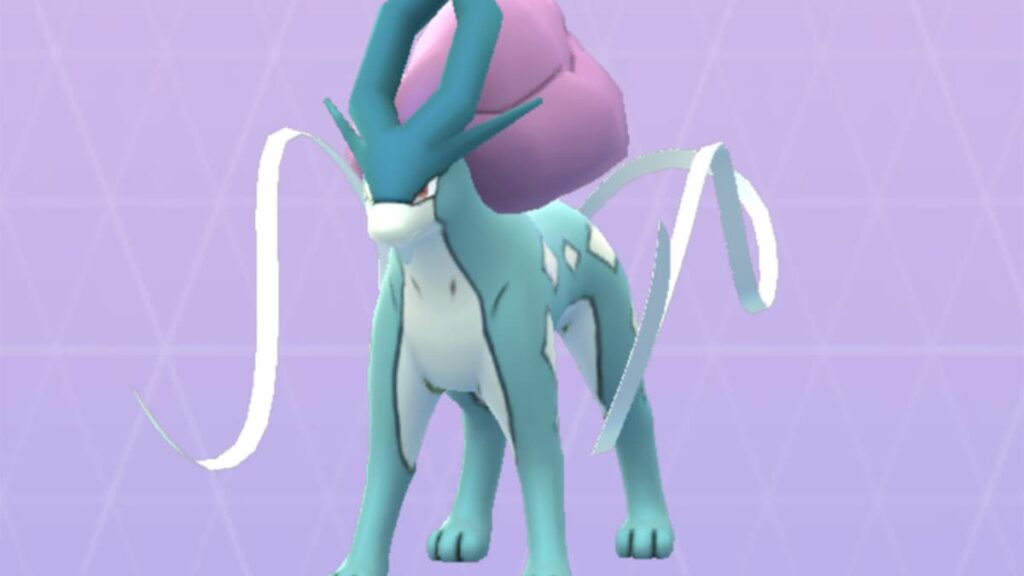 First game appearance: Pokémon Gold and Silver for Game Boy Color (Generation II, Johto, 1999).
Suicune begins a tragic thread in our countdown of Legendary Pokémon. It was trapped and died in a burning edifice known as the Brass Tower, along with Entei and Raikou, only then to gain its Legendary status when Ho-Oh resurrected these three Pokémon—the Legendary Beasts. Electric-type Raikou symbolizes the lightning that struck Brass Tower, and fire-type Entei represents the flames that engulfed it, but water-type Suicune is a metaphor for the rain that put the fire out and cleansed the site—turning it from one of destruction to resurrection. Remarkably, Suicune also has the power to purify water.
Related: Pokemon Games in Order – a Full List of the Main Series
7. Calyrex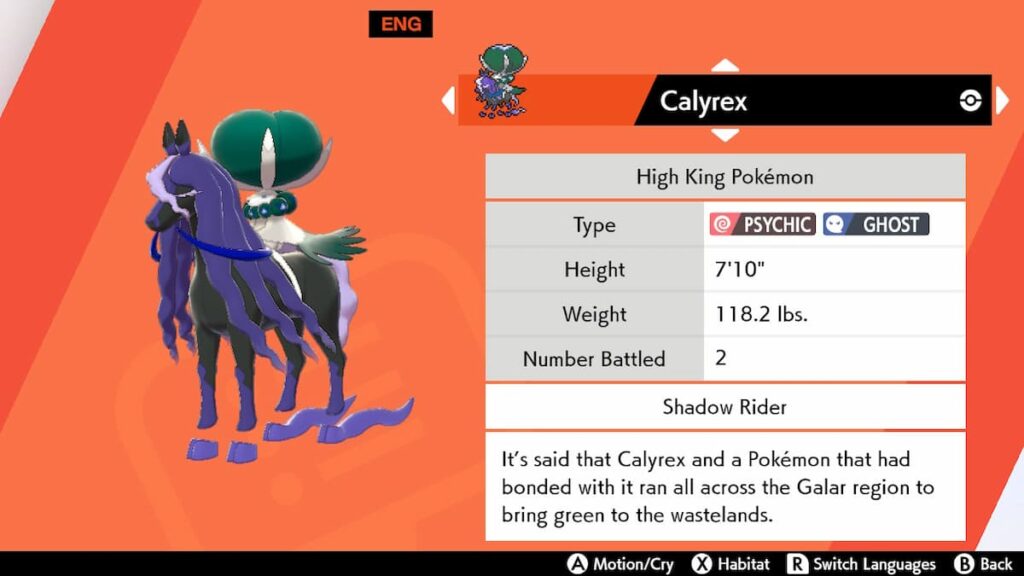 First game appearance: Pokémon Sword and Shield expansion, The Crown Tundra for Nintendo Switch (Generation VIII, Galar, 2020).
The final Shadow Rider form of Calyrex is a ghost and psychic-type, seen in the fascinating design of legs and body floating on its hooves. Not only can Calyrex make fields verdant and fruit ripe with a wave of its hand, but it can also communicate telepathically—fluently—with humans. At full power, it can see the past, present, and future. In fact, Calyrex's wisdom is so great that it was able to lead a successful reign over Ancient Galar as the once and future Pokémon King.
6. Zekrom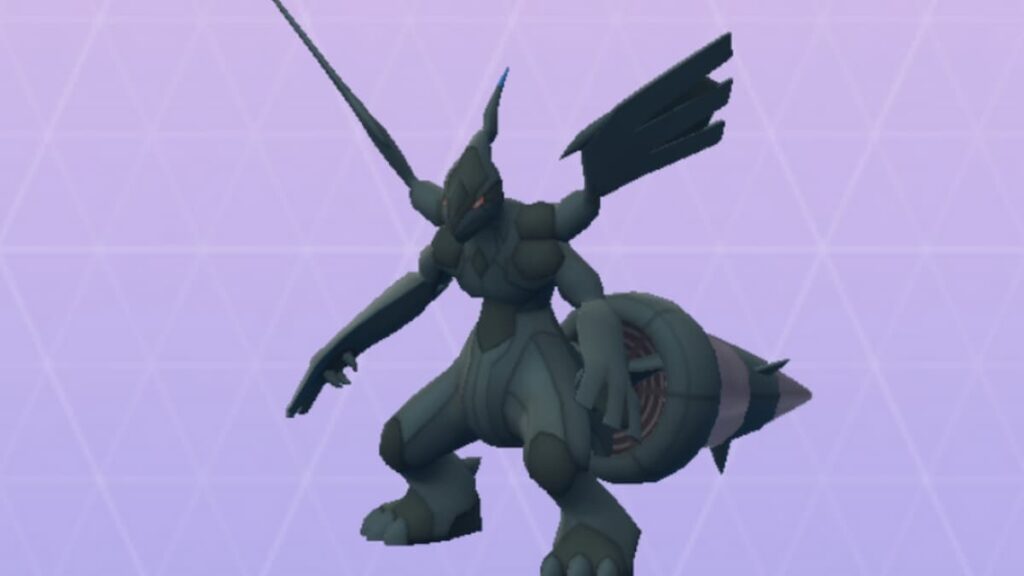 First game appearance: Pokémon Black and White for Nintendo DS (Generation V, Unova, 2010).
Unovan Myth has it that twin brothers were masters of a single dragon, but they disagreed on what a person should pursue in life. Truth, or ideal? Truth can be cynical yet sobering (very much needed), while ideal implies ambition for the best (also needed) but at the cost of delusion. Unable to decide which brother to side with, the dragon split itself into two. Reshiram went with one brother in search of truth, and Zekrom sided with the other in pursuit of the ideal.
Electric and dragon-type Zekrom takes our sixth spot not only for its sleek design but also for the anti-gravity properties of its tail, which enables it to move through the air near-instantaneously as it creates thunderstorms.
5. Xerneas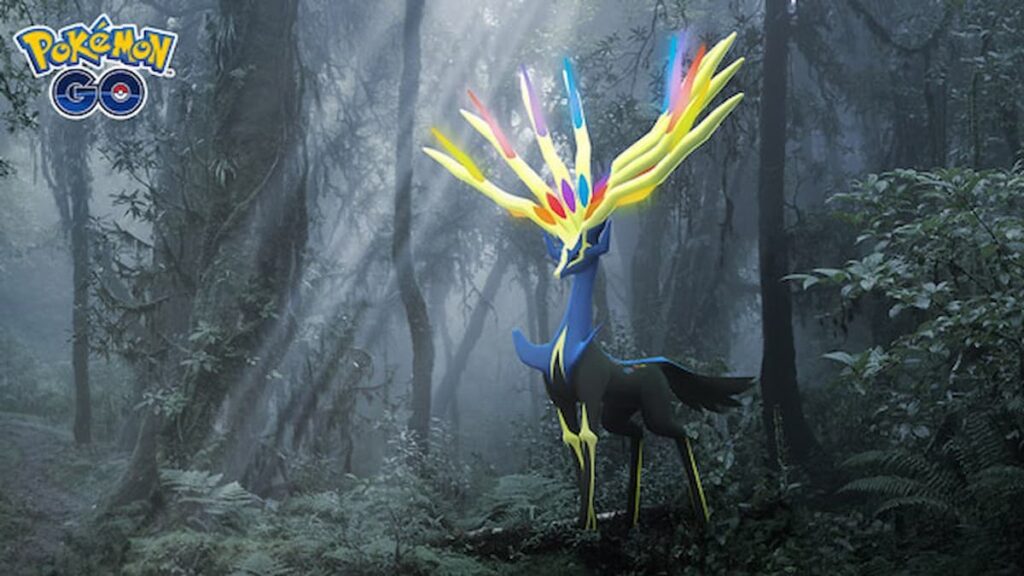 First game appearance: Pokemon X and Y for Nintendo 3DS (Generation VI, Kalos, 2013).
Xerneas appears as a stag with antlers that shine in seven colors when granting life to its surroundings. If Xerneas uses all of its energy, especially as it has the sought-after ability to bestow eternal life, it turns into a tree and sleeps for 1,000 years. By contrast, Yveltl petrifies everything in its vicinity and takes life before retreating into a cocoon and storing energy for 1,000 years. Xerneas is the only being who can restore life to Yveltl's petrified victims. Xerneas claims our fifth spot as a true beacon of life.
4. Lugia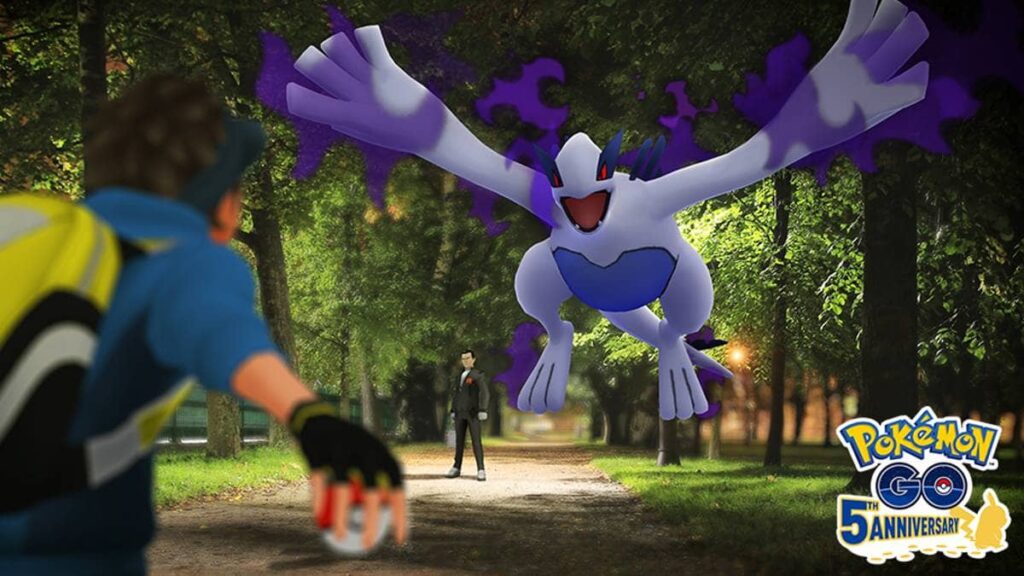 First game appearance: Pokémon Gold and Silver for Game Boy Color (Generation II, Johto, 1999).
The Tower Duo consists of Ho-Oh, Guardian of the Skies, and Lugia, Guardian of the Seas. We've covered Ho-oh's amazing feat of resurrection and its status as the leader of the Legendary Beasts. But Lugia shines here for being the only one able to quell the epic battle among the Legendary Birds, Articuno, Zapdos, and Moltres, and become their trio master.
We have to concede that Ho-oh also deserves this fourth spot, if only for how it ignited the curiosity of millions of children watching it fly over the rainbow at the end of the first episode of Pokémon. Strong seeds of nostalgia were planted at that moment, along with a yearning to be just like Ash when he glimpsed Ho-oh, which is known to be a Pokémon ever in search of the pure of heart.
3. Rayquaza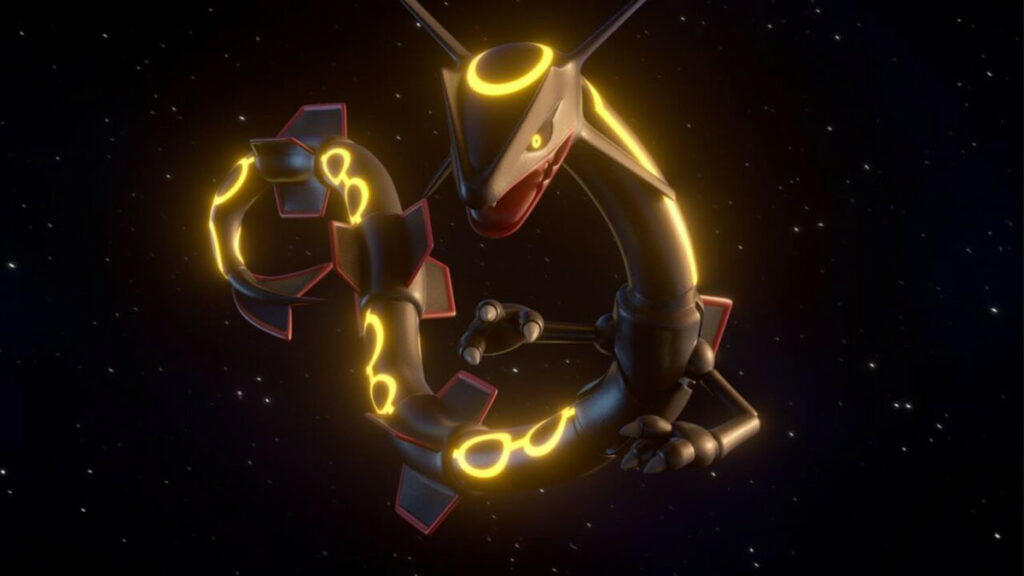 First game appearance: Pokemon Ruby and Sapphire for Game Boy Advance (Generation III, Hoenn, 2003).
Rayquaza's powers are also among the most ancient, having lived almost a billion years in the planet's ozone layer, feeding off of water and other particles. It represents the earth's atmosphere and is thought to have appeared around the time Kyogre summoned rains to create the oceans, and Groudon harnessed heat to form continents.
Together, these three are the Weather Trio—a metaphor for a living and evolving planet. Naturally, ocean and land clash violently throughout time, and, in the world of Pokémon, Rayquaza is the only one able to quell Kyogre and Groudon when they fight. As such, Rayquaza is most powerful and serves as trio master.
Related: All Legendary and Mythical Pokémon and where to catch them in Pokémon Legends: Arceus
2. Giratina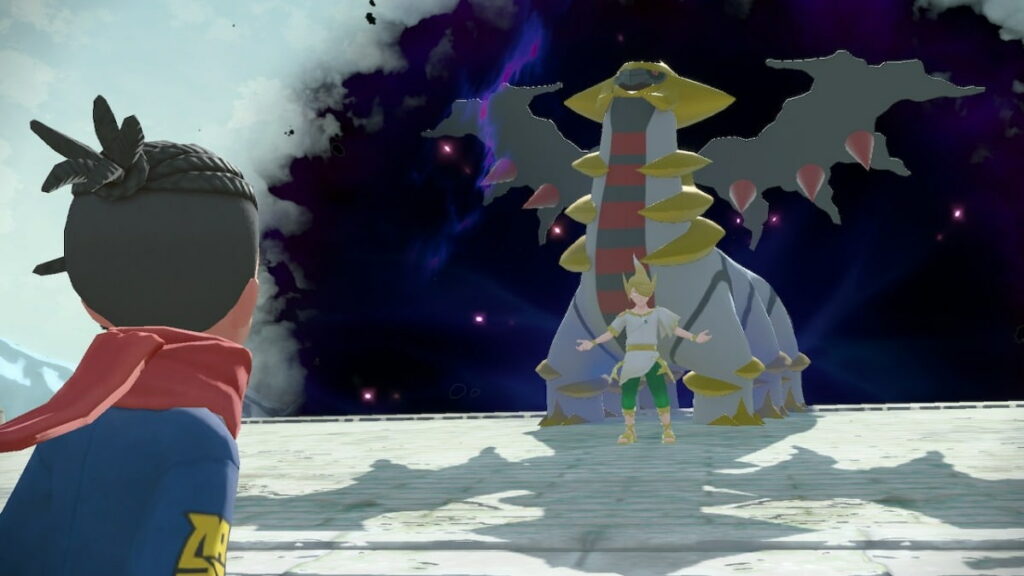 First game appearance: Pokémon Diamond and Pearl for Nintendo DS (Generation IV, Sinnoh, 2006).
What could be more ancient than the formation of oceans and continents? Time, space, and antimatter dimensions comprise the physics of the Pokémon world. Arceus, the mythical Pokémon god, created Dialga to oversee time, Palkia to be the purveyor of space, and Giratina to maintain dimensional balance from the Distortion World—the flipside of our physical reality—antimatter itself.
Both antimatter and matter are known in physics to destroy each other, and this phenomenon is nearly manifest when Giratina turns into a shadow and connects the Pokémon World to the Distortion World, threatening complete annihilation. It's interesting to note Giratina's gentle nature as depicted in the animé, and how its fearsome reputation always makes it feel displaced.
1. Mewtwo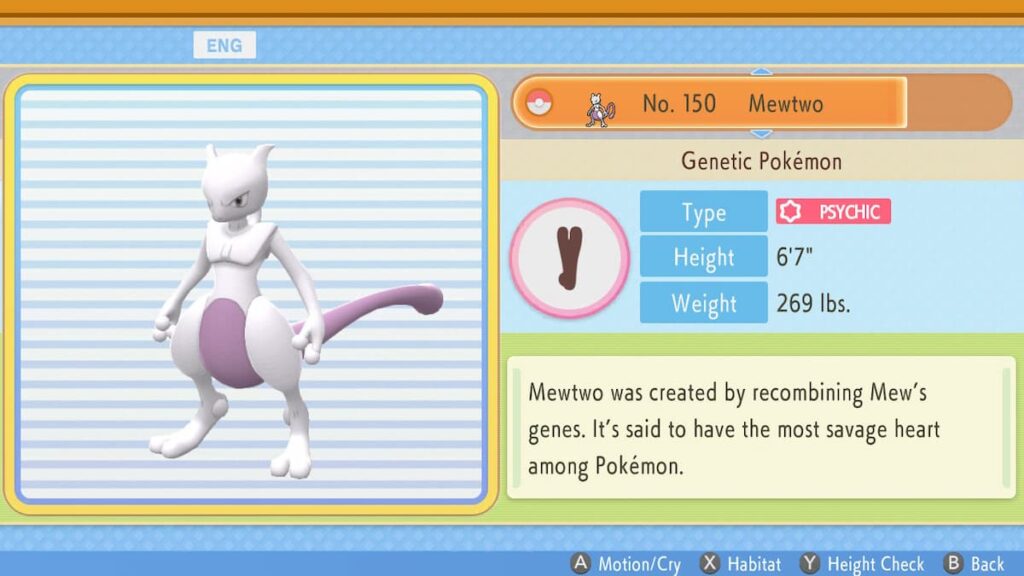 First game appearance: Pokémon Red and Blue for Nintendo Game Boy (Generation I, Kanto, 1996).
Scientific data found in the Pokémon Mansion on Cinnabar Island revealed that a newborn baby of the mythical Mew was found deep in what we know as Amazonian Guyana. Tragically, the baby was kidnapped, subject to horrific gene-splicing experiments, and became immensely powerful yet understandably angry and violent. Psychically, it grew a mind capable of telepathic human communication. An outlier watching from the periphery, never considered pure and perhaps never a part of the majority—but in possession of a universe of thought, emotion, and soul—this is Mewtwo.
There's a moment in Pokémon: The First Movie when it says, "the circumstances of one's birth are irrelevant. It is what you do with the gift of life that determines who you are." Arguably Pokémon's most profound moment, these words perfectly encapsulate what it is to be Legendary in the first place.
Amazing actions make stories legendary—and worth telling. Mewtwo has the remarkable ability to experience this realization, and it is this self-awareness of its own legendary status that puts this Pokémon at the head of our list. Mewtwo has set a precedent in Pokémon storytelling that persists through the decades, stoking the truest of hearts.
Looking for more Pokémon content? Keep it here on Pro Game Guides!