Everywhere you look in the Crown Tundra, you'll probably see pseudo-legendaries roaming about the place! You'll find it hard to run out of things to capture. Though that's one thing to keep you busy, another is discovering the secrets hidden throughout this new expansion. No doubt, you'll come across ancient ruins and tombstones on your journey, these will always give you a riddle to unearth the secrets hidden within. One of these puzzles is locating the Pokémon Spiritomb!
Where to find the ancient tombstone
To find Spiritomb, first, you must locate the ancient tombstone on the east-coast of Ballimere Lake. Upon interacting with this tombstone, you'll receive a riddle saying, Spread my voice. To solve this riddle, you must speak to 40 different players, and then upon returning to the tombstone, Spiritomb will be waiting for you.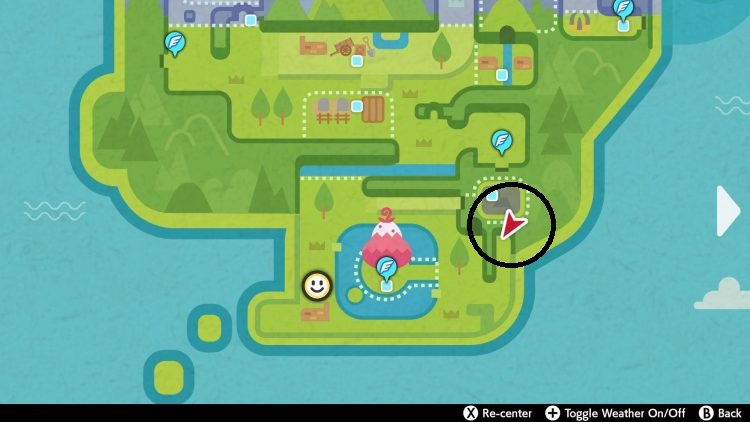 First things first, make sure you're online by using your Y-Comm, then explore the areas around the Crown Tundra, anywhere where you think there will be lots of people, such as in towns and the like. Then just interact with them to receive a random item of some sort, do this 40 times, but to 40 different players. You cannot complete this riddle by speaking to the same person 40 times.
Where to find and catch Spiritomb
Once 40 people have been spoken to, head back to the tombstone at Ballimere Lake. If you've completed this riddle correctly, Spiritomb will be floating in front of the tombstone, ready for a Pokémon fight. If they are not, speak to more people, then return. However, as always, save the game and approach Spiritomb for a battle like any encounter.
After you've caught this Pokémon, examine the ancient tombstone once again, and the words inscribed on it have been changed; it now reads, My voice has been heard.
It's a nifty little secret that can be found in the Crown Tundra. If you are after more secrets to solve, why not follow our guide on how to get Keldeo!