The Soothe Bell is an item that doubles the amount of friendship a Pokémon gains when held. Certain Pokémon, such as Roselia, Buneary, and Chingling, need high friendship levels to evolve. Here's where to get the Soothe Bell in the Sinnoh remakes.
Where can I find the Soothe Bell in Brilliant Diamond and Shining Pearl?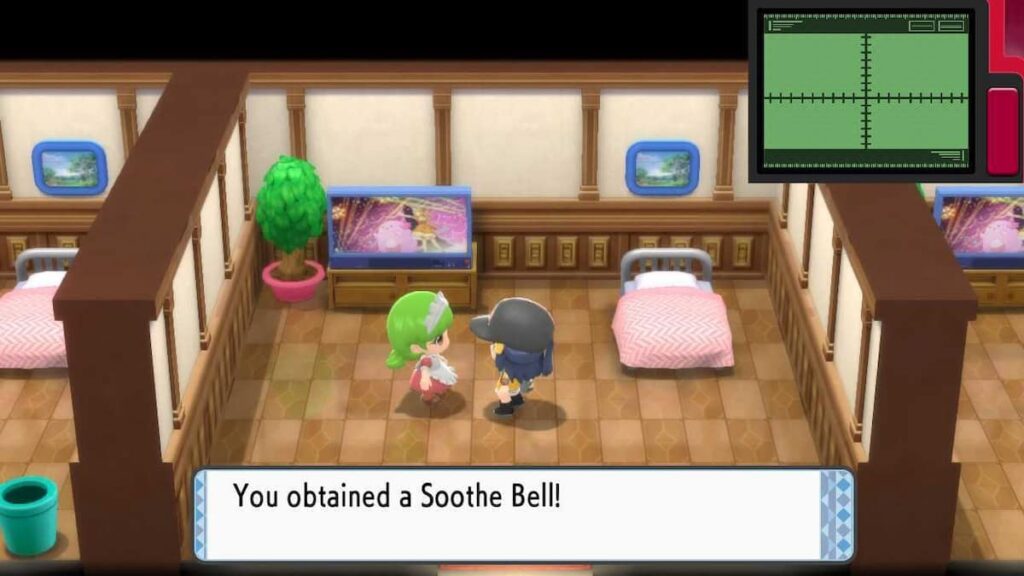 The Soothe Bell can be found in the Pokémon Mansion along Route 212, which is located south of Hearthome City. Once you enter the building, head to the left corridor and enter the second room from the center. Talk to the maid in the area, and she will give you the Soothe Bell.
Related: How to change a Pokémon's Nickname in Pokémon Brilliant Diamond and Shining Pearl
Every Pokémon starts with a base friendship of 70. You need to get most of them to 220 before those who need the affection can evolve. While Brilliant Diamond and Shining Pearl can't provide you with the exact number your Pokémon's friendship is at, the Pokétch's Friendship Checker app can give you a rough estimate. Pokémon at two hearts should evolve during the next level up.
For more help with Pokémon Brilliant Diamond and Shining Pearl, we at Pro Game Guides have you covered.