Pastoria City is the place to be to remember the moves of yesterday. The move tutor has made his home there and will help your Pokémon remember old and/or forgotten moves... for a price.
Finding the Move Tutor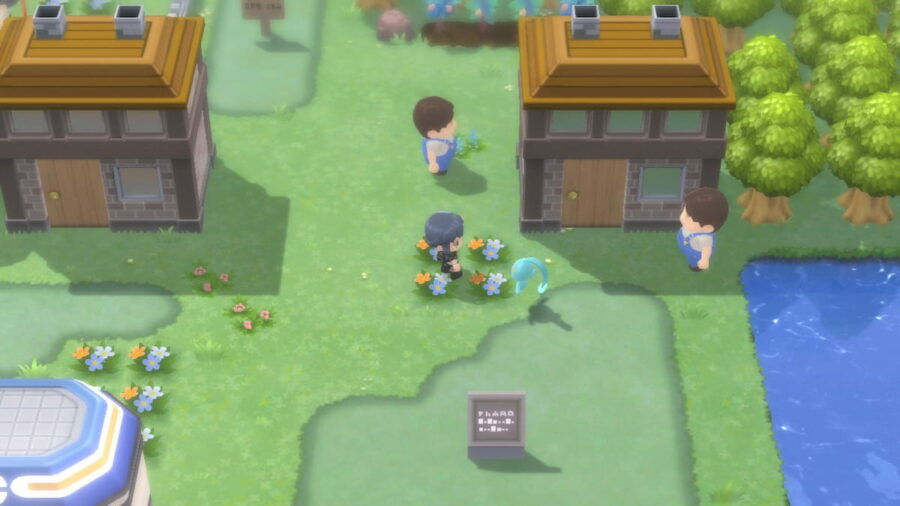 The Move Tutor lives in the house being faced above, which is in Pastoria City. He's the only person inside, so don't be shy, and go say hello.
He'll give his whole spiel about remembering moves, then he'll let you know that he wants: a Heart Scale as payment. If you have one, he'll get right on with letting you relearn an old move.
Related: How to get Statues in Pokémon Brilliant Diamond and Shining Pearl
It's a simple process from there. Just take a gander at the provided list, select your desired move, and then choose a move to overwrite. And if you have a change of heart halfway through, don't worry—the Move Tutor will only claim your precious Heart Scale once a move has been taught, so you can back out at any point before then.
You'll need one Heart Scale per move, so if you have a whole slew of moves to remember, you'll need plenty of scales. They can be found in the Grand Underground by digging, as well as in a handful of one-time places on the surface.
Note: While the Move Tutor will let you relearn egg moves if (and ONLY if) that Pokémon previously knew them, he will not reteach TM moves that you taught that Pokémon but have since overwritten. You'll need to get another TM of that move to relearn it.
For finding those moves from TMs you mistakenly forgot, go look at All TM locations in Pokémon Brilliant Diamond and Shining Pearl on Pro Game Guides!