A Pokemon's Nature determines more than what kind of food they like. Every nature in the game increases and decreases two stats by 10 percent. There's an easy way to keep track of these stat changes as well.
Pokemon Nature Chart
| | | | | | |
| --- | --- | --- | --- | --- | --- |
| | Attack Down | Defense Down | Sp. Attack Down | Sp. Defense Down | Speed Down |
| Attack Up | | Lonely | Adamant | Naughty | Brave |
| Defense Up | Bold | | Impish | Lax | Relaxed |
| Sp. Attack Up | Modest | Mild | | Rash | Quiet |
| Sp. Defense Up | Calm | Gentle | Careful | | Sassy |
| Speed Up | Timid | Hasty | Jolly | Naive | |
Neutral Natures include Bashful, Docile, Hardy, Serious, and Quirky. Neutral natures increase and decrease the same stat, thus keeping the stat the same by balancing it out. Rather than memorizing the table, there is another way to know what a particular Pokemon's nature does.
Related: How to level up fast in Pokémon Brilliant Diamond and Shining Pearl
How To Tell What Stats Are Changed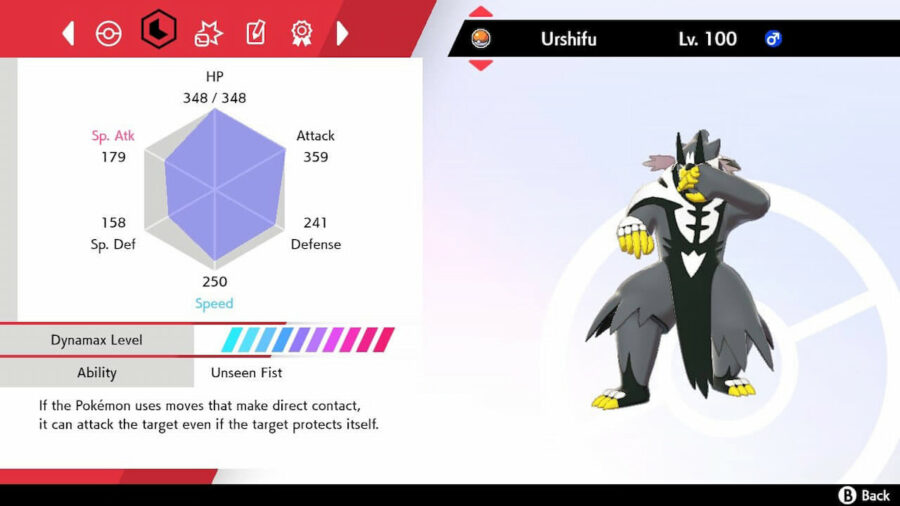 Looking at a Pokemon's stats in their Summary allows players to view which stat increases and decreases. The Red-colored stat is being boosted by 10 percent, and the Blue colored stat is being decreased by 10 percent. If all the stats are the same text color, then the Pokemon is neutral.
Flavors
Pokemon with a specific nature also have favorite flavors. They dislike flavors based on the stat that is increased and decreased. Each stat is tied to a flavor. Increased stats will mean they prefer the attached flavor, and decreased stats will mean they dislike the flavor.
Attack - Spicy flavor.
Defense - Sour flavor.
Sp. Attack - Dry flavor.
Sp. Defense - Bitter flavor.
Speed - Sweet flavor.
For example, Pokemon with an Adamant nature have increased Attack and lowered Special Attack. That Pokemon will then love Spicy flavors and dislike Dry flavors. Pokemon with neutral natures will not have a preference. This knowledge comes in handy when using particular berries such as the Kee Berry.
For more guides on Pokemon, check out What are Physical and Special attacks in Pokemon? on Pro Game Guides.