The Reaper Cloth only has one purpose: to evolve your Dusclops into a Dusknoir. Normally, the best way to raise a Dusclops is to make it hold an Eviolite, which boosts stats of unevolved Pokémon, but since the item is unavailable in Sinnoh, just evolve it into a Dusknoir.
Players can find the Reaper Cloth North of the Resort Area in the Battle Area. Just run past the two Ace Trainers and Cut the nearest tree you see. It's inside a Pokéball.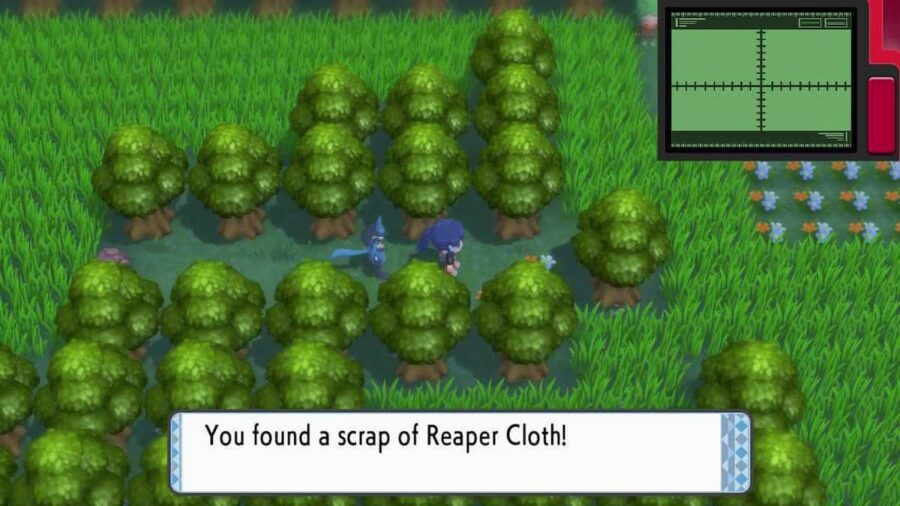 If you're looking to evolve another Dusclops or accidentally evolved one with poor IVs, you can also find a Reaper Cloth in the Battle Tower for one BP.
Related: How to check IVs in Pokémon Brilliant Diamond and Shining Pearl
Dusknoir is best used as a tank since its base Defense is one of the highest in the game. Just do not pit it against speedy Dark-types like Absol, as it'll get knocked out with one super effective move on the first turn. Its Attack stat is just a little higher than average. If you're looking for an offensive Ghost-type, just raise a Gengar.
For more help with Pokémon Brilliant Diamond and Shining Pearl, we at Pro Game Guides have you covered.