Murkrow is a conniving bird Pokémon exclusively found in Pokémon Diamond. The sinister crow evolves into the intimidating Honchkrow, which can be a solid asset to a player's team.
Locations
Brilliant Diamond
The Dark and Flying-type Murkrow isn't all that hard to find. It shows up uncommonly in Eterna Forest and on the third floor of the Lost Tower on Route 209. However, the easiest way to find Murkrow is to simply take a quick trip underground.
The Grand Underground is a perfect roost for Murkrows. They can spawn in Sunlit Caverns, Still-Water Caverns, Sand Caves, Grass Caves, and Grass-Water Caves. And from our experience, their appearance rate is somewhere between common and uncommon.
Shining Pearl
With all that said, don't forget that Murkrow is only in Brilliant Diamond. Murkrow will not spawn in the wild in Shining Pearl. To get a Murkrow in Shining Pearl, you'll need to either trade for one (with a friend or online) or use Pokémon Home to transfer one to your game once Pokémon Home is available.
Related: Where to find Machop in Pokémon Brilliant Diamond and Shining Pearl
Strategy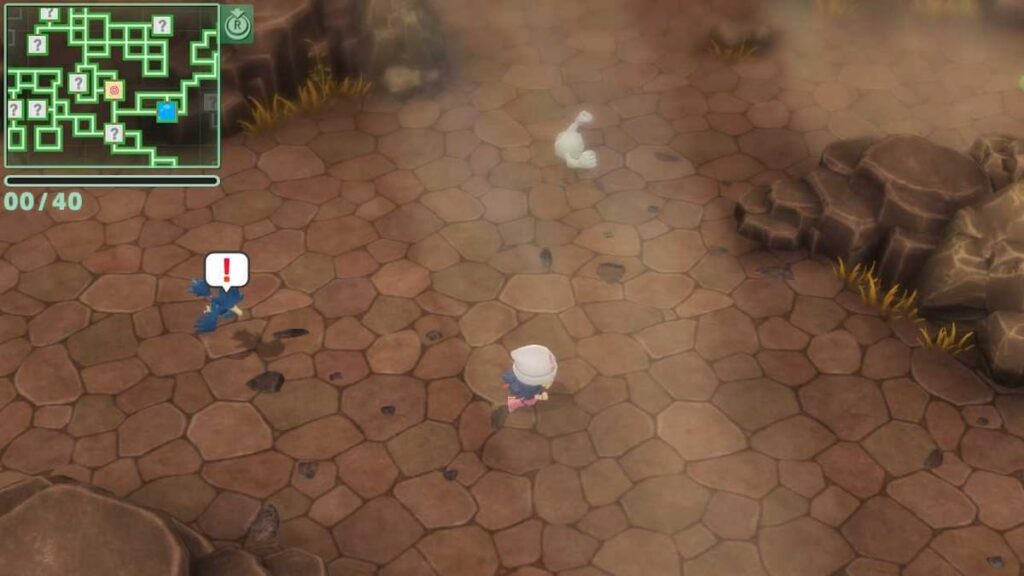 Combing through the previously listed cave types is the best way to snag a Murkrow of your own. If you prefer, however, you can also go with the tried-and-true method of bashing your head into encounters in Eterna Forest in hopes of finding one.
Murkrow has a slightly lower catch rate than the average unevolved Pokémon, but it's nothing too extraordinary. Lead with a Quick Ball (if you have one), and if that should prove futile, then weaken it and use whatever else you have. Remember all the common tactics for Pokémon catching: Sleep and Paralysis make catches easier, and moves that cannot KO your opponent (i.e. False Swipe) are blessings.
For tips on the Grand Underground, go read How to visit the Grand Underground Pokémon Brilliant Diamond and Shining Pearl on Pro Game Guides!