Groma Jurgina can come to you around midway through a first playthrough of Triangle Strategy—if your Utility and Liberty Convictions are high enough to meet hers. She's riddled with guilt and not sure it's possible to right the wrongs of her past, but she's here to fight for you.
Here's how to use Groma, known as the Iron Fist, the former Aesfrosti general.
Battle Strategy for Groma Jurgina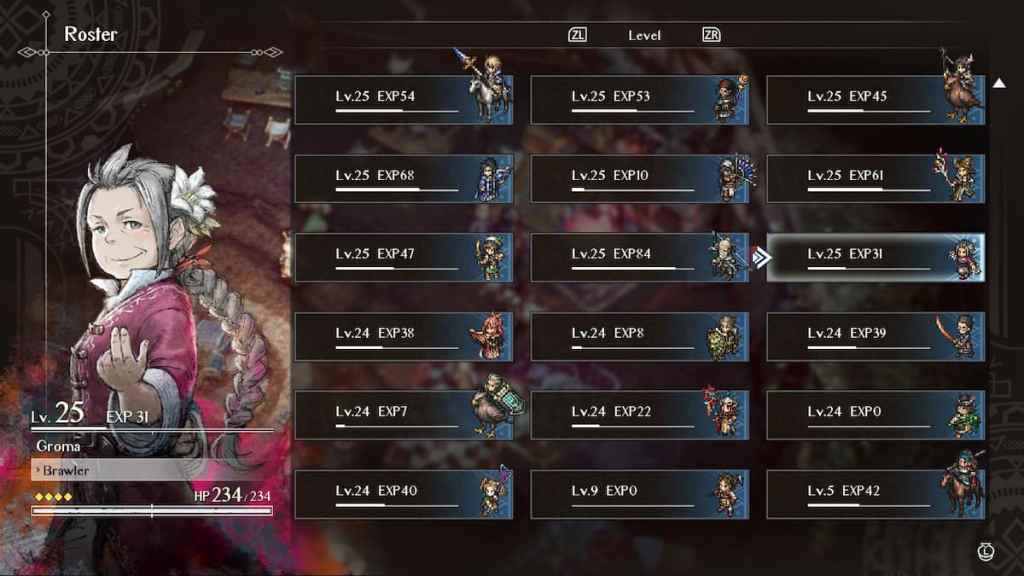 Groma is a veteran martial artist. Use her to inflict serious physical damage, both up-close and at range. She will be a vital asset in whittling away the HP of stronger foes with allied support, whether they're buffing up her attack and defense stats, keeping her health up, or joining in the brawl—as Medina or Piccoletta could do nicely.
Equip Groma with accessories that will boost her evasion and attack or defense even higher than they are. Go with an Evasion and Strength Amulet if you want her attack power to approach some of your strongest hitters.
Related: How to use Archibald Genoe – Triangle Strategy Unit Guide
Class Promotions and Upgrades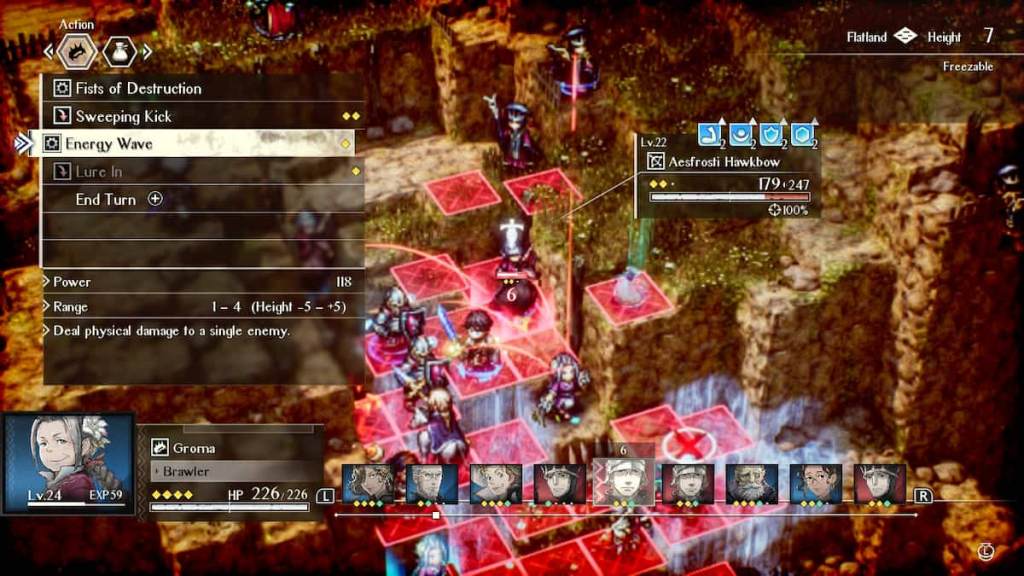 When Groma learns the Cross Counter ability, you can pay to upgrade its damage output once you unlock her second weapon rank, Fists of Flight. Cross Counter activates whenever Groma evades an enemy attack, so be sure to upgrade her Evasion stats through the weapon ranks as well.
Once you unlock her third weapon rank, Fists of Mercy, you can use Groma's devastating Skyward Fist ability on nearby foes at much higher positions like roofs or cliffsides.
Groma Jurgina is a solid and valuable attacker to have buffed on your team, wailing away at a surrounded enemy. Her ranged attack, Energy Wave, is often useful in a mass of units. With high enough evasion, Groma can be a serious attacking machine.
For more help with Triangle Strategy, check out more here at Pro Game Guides.