Befitting a game where the main character is on a journey to foster relationships with other nations and people, you'll be able to recruit over 20 playable characters to your team during Project Triangle Strategy's story. Your ability to acquire these potential teammates depends on Serenoa's convictions, however, meaning that not everyone will automatically join House Wolffort. One such warrior hails from Serenoa's home nation of Glenbrook—the bandit leader, Travis.
Note: Minor character spoilers for Travis follow.
Where to find and recruit Travis
Trish can be added to House Wolffort by completing Chapter Fifteen, though only after giving up the Rosellans from Hyzante in Chapter Eleven and Twelve. To do this, first, you'll need to convince the majority of your party to vote for following Frederica to the Rosellan village. This requires changing the minds of Anna, Erador, Hughette, and Geela, which can be done by using the conversation topics learned during Chapter Fifteen's exploration stage.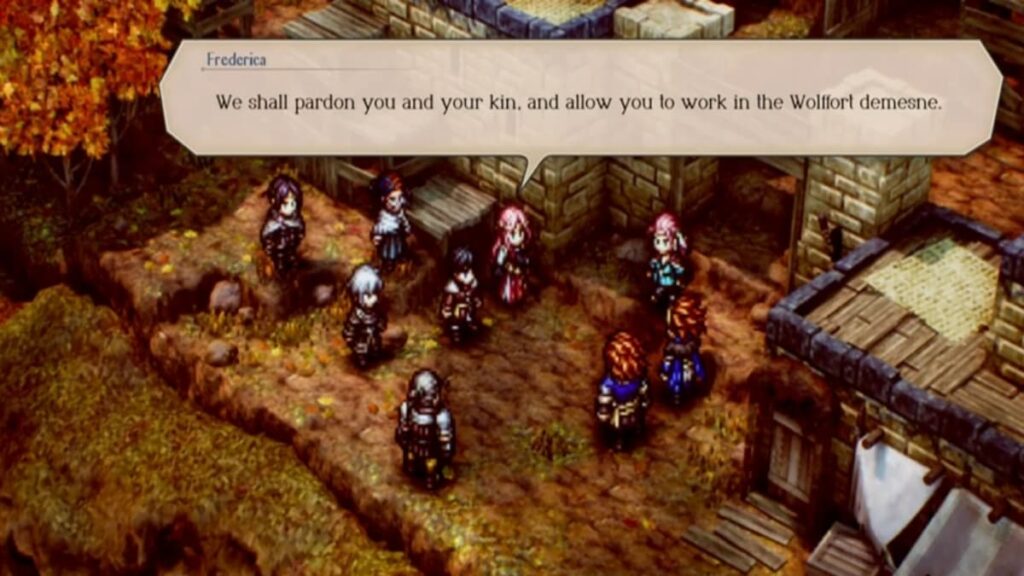 After the vote has been decided, make your way to the Rosellan Village and progress through the main story. Following the final battle of Chapter Fifteen, Travis will decide that working for Serenoa is better than losing his life and leaving Trish alone. He'll then request to join House Wolffort, becoming a powerful addition to your party in the process.
Travis' abilities
Befitting a big and burly bandit leader, Travis prefers getting up close and personal with his club in order to crush his enemies. Travis' initial weapon is the Thief's Cudgel, which he uses to flatten opponents on the battlefield. Backward Toss deals physical damage to a single enemy, hurling them over Travis' shoulder to a space behind him.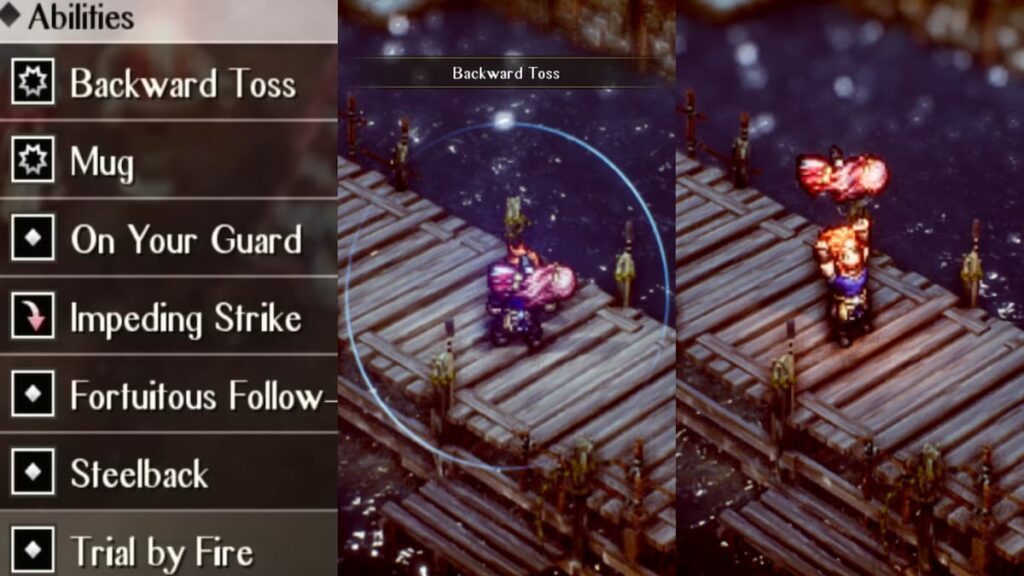 On the other hand, the Mug deals physical damage to a single enemy, along with having the chance to steal an item. If you're looking for a character who can deal a hefty amount of damage while increasing the amount of items in your inventory, be sure to pick up Travis in Chapter Fifteen!
Looking for more great Triangle Strategy content? Be sure to check out Every playable unit in Triangle Strategy (and how to recruit them) here at Pro Game Guides.