In Project Zomboid, you can find the Louisville location to the far east. Louisville is also located directly north of both West Point and Valley Station. The exact location of Louisville can be seen below on the Project Zomboid in-game map.
That said, spawning at West Point is the best option for getting to Louisville early on in the game. However, you should not head to the city unless fully geared.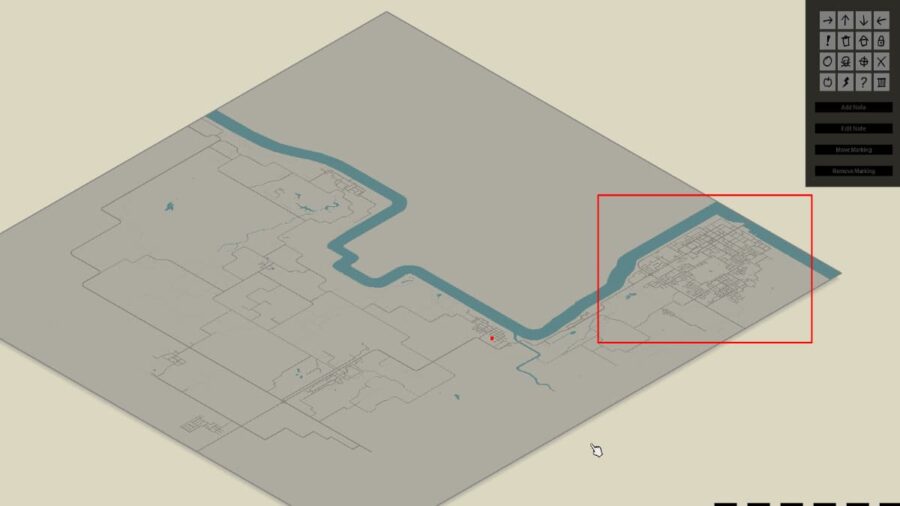 Louisville is currently the largest city in Project Zomboid, and with large cities comes an insanely high Zombie population. Because of this, Louisville can be a death sentence for unprepared players.
We recommend stocking up on ammo and weapons and fully stitching up your clothes with either Denim or Leather padding. Doing so adds extra layers of protection from bites, which can help you survive getting mauled or swarmed by Zombies.
Playing in a group can also be a good idea, as more heads are better than one. Plus, friends can watch your back and help kill the many hordes of Zombies.
How to get to Louisville in Project Zomboid
To get to Lousiville in Project Zomboid, you will generally take the highway that leads east from a road north or south from the town of your spawn location. You will also need a car, as the distance is too far to walk on foot. Luckily you can get a car by either finding a Key to a vehicle or Hotwiring one.
After getting a car, you will head east toward Louisville by following the highway leading out of your town spawn. If you need help figuring out where you should go, we highly recommend using the online Project Zomboid map.
The online map is an official tool for the game that allows players to find their way in Project Zomboid. We recommend using it to help map out a course to Louisville.
For more guides on Project Zomboid, we at Pro Game Guides have you covered with an ever-expanding roster of guides!