You'll pick up many items during your time as Leon S. Kennedy in RE4R, whether it's grabbing them off the ground or looting them from an enemy you absolutely obliterated with your shotgun. One such item is the Mendez Fake Eye, dropped from a boss. Here's how to use Mendez's Fake Eye in Resident Evil 4 Remake.
Where to use Mendez's False Eye in RE4 Remake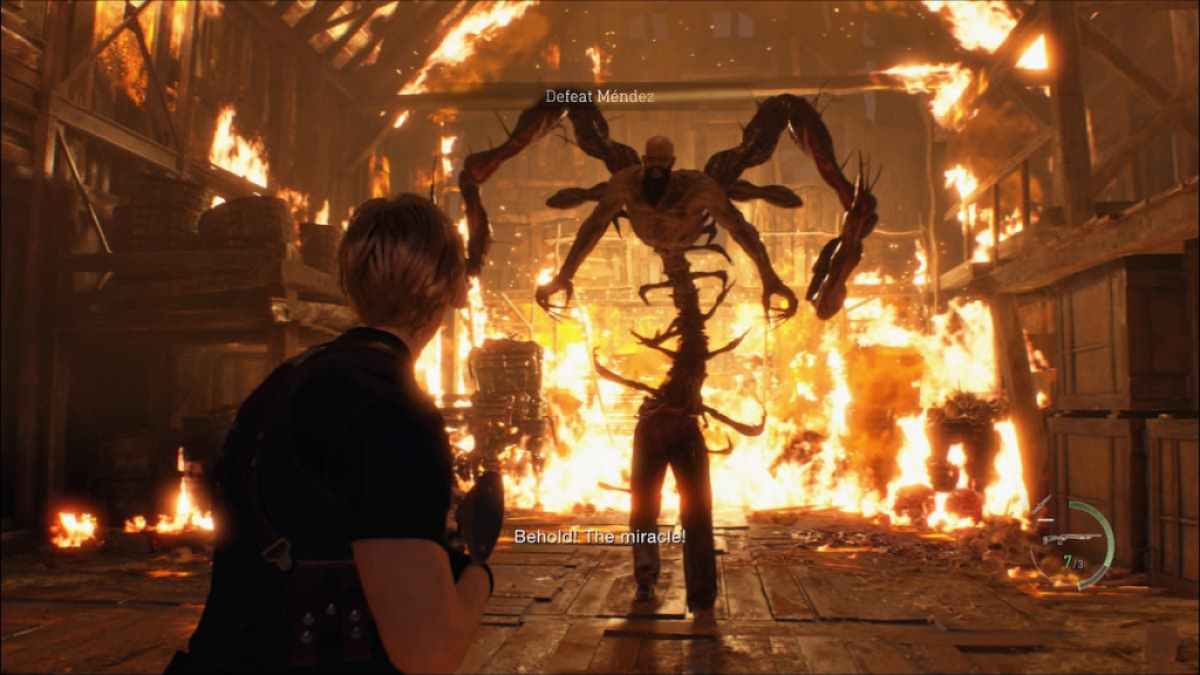 In Chapter 6, you'll enter the Slaughterhouse, where you'll face off against the village chief, Bitores Mendez, who tries to stop you and Ashley Graham from leaving. Upon defeating him, he will drop his eye—or rather, his fake eye.
At first glance, it may seem confusing what to do with Mendez's Fake Eye. Is it a Charm for Leon's Attache Case? Do you use it to solve a puzzle somewhere? The answer is no to both of those questions. There is only one use for it, and it's actually a little bit disappointing.
Related: All bosses in Resident Evil 4 Remake and how to defeat them
The only thing you can do with Mendez's Fake Eye is to sell it to the Merchant. We aren't sure why someone would want to buy someone's glass eye, but letting it go will net you a hefty 12,000 Pesetas to spend on items, weapon upgrades, and more.
For more information on Resident Evil 4 Remake, check out All Castle Gate Blue Medallion locations in Resident Evil 4 Remake on Pro Game Guides.