The Witch Queen is the latest expansion to Destiny 2 that expands on the story and adds new features that include crafting, new weapons, and a new type of enemy variant.
The most significant part of the new content is the expansion of Destiny 2's story, which brings a new campaign and plenty of side quests, but is The Witch Queen worth it?
A new area to explore
One of the best parts of the new Witch Queen campaign is a unique area dubbed Savathun's Throne World. Savathun's Throne is fun to explore and has an impressive ruins design. Players will traverse and complete missions for loot drops.
Savathun's Throne World features unique quirks that make it stand out from other regions in the series. For example, players can find Darksense orbs throughout the new area that they can use to locate hidden passages and even chests.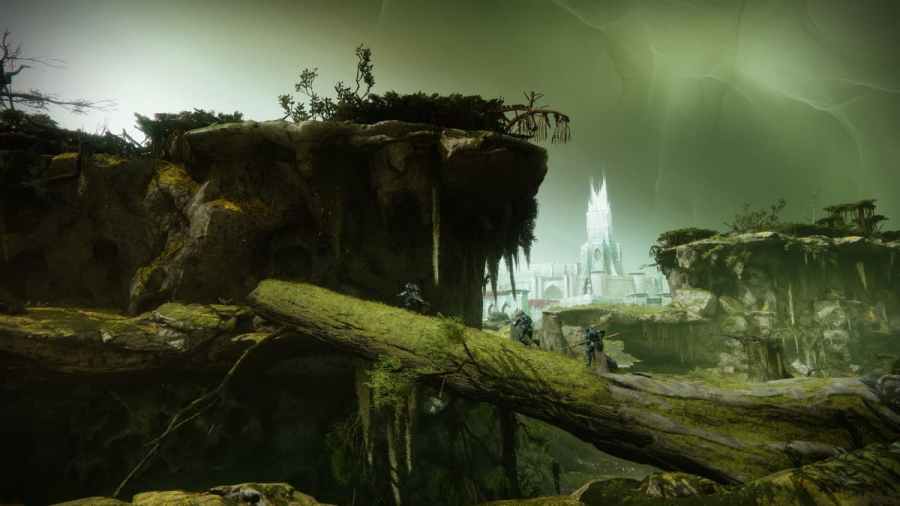 There are also a few locations players will need to shoot objects that light up to see where they are going in the level. The wall torch and Dark sense mechanic are unique features that add flavor to otherwise typical Destiny 2 areas.
Beyond these additions and quirks, mission structure still tends to repeat and become tiresome after a while. Luckily combat is an easy distraction from the otherwise sameish mission layout. The new missions also tend to feature unique bosses like a giant worm and Light-welding Hive.
The best mission type is the new PsiOps Battlegrounds that involve entering the minds of Lucent Hive and battling them. It's an intriguing concept that is fun to explore and functions well as a fun side activity alongside the game's campaign. In short, during the campaign, players will witness an alliance form between a former enemy and the Guardians. After this, PsiOps provide an opportunity to work together with this former foe to combat the Lucent Hive.
A story that lacks investment
The story and plot fail to invest the new player, who may feel disinterested in old characters and find it hard to follow the plot.
Because of this, the story feels less engaging to someone who is not already caught up on lore and worldbuilding that spans the entire series. New players will find themselves uninvested in old characters and find it hard to follow the plot.
Luckily the problem is mitigated when the game explains key story points through introductory cutscenes. However, the story will still be enjoyed mainly by Destiny 2 veterans or those familiar with the game.
A new threat in Destiny 2
Destiny 2: The Witch Queen exceeds the most with the gameplay content added in its wake. Players will enjoy the new faction added, which was one of the best parts of the expansion.
The new faction is called the Lucent Brood, and it brings new enemy types based on the original Hive factions, but with a twist. These Hive enemies have light abilities and ghosts. Because of this, players will need to kill certain Lucent Hive enemies' ghosts before they go down.
The Lucent Brood spice up the usual flow of Destiny 2's PvE combat. Before, players would need to shoot something until it goes away, but now players will need to change tactics to deal with the new threat.
Crafting weapons is fun!
A great feature added with the Witch Queen expansion is the new crafting mechanic that allows players to craft weapons. To craft weapons, players must complete quests that unlock blueprints and then gather resources through dismantling Legendary weapons.
Players will also need to level weapons with Deepsight Resonance to unlock an attunement system. The attunement system after a weapon is leveled will allow players to choose from two options of resources. It's an excellent addition that adds a new path for gaining powerful items in a new, fun farming system.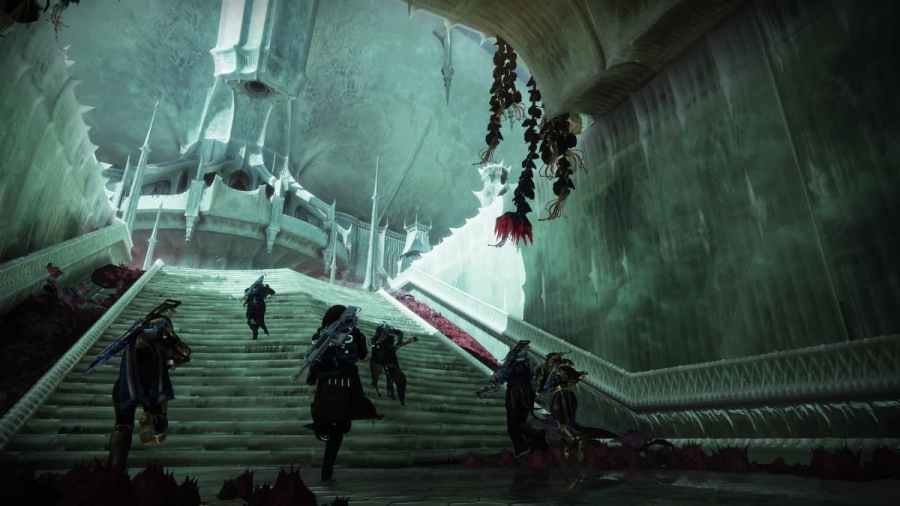 Pros and Cons of Playing Destiny 2: The Witch Queen
| Pros | Cons |
| --- | --- |
| New crafting system | An average story that lacks player investment |
| A new threatening faction | Sameish mission layout |
| Fun new region to explore | |
| More Exotics and Legendaries to farm | |
Verdict - We recommend buying it!
The Witch Queen expansion for Destiny 2 manages to stand out and provide players with a decent amount of new content. So much so that if you were hungry for more from Destiny 2, you will find no shortage of content to plow through with this latest expansion.
From new factions, crafting, and a brand new area to explore, there's plenty to be enjoyed by new players and fans alike. Because of this, we feel this latest expansion is one of the best opportunities to jump into Destiny 2.