Scooby Doo has entered the world of Adopt Me, and if you're looking to find his collar and have him by your side then we've got all the information you will need for this special event! Unfortunately, you won't get to keep him forever, but if you're able to get him to adulthood, you will get yourself a permanent pet accessory that can be placed on one of your pets!
Scooby Doo Event Dates
The Scooby Doo event starts on May 4th, 2020 and will be going until May 18th, 2020. Once the end date comes around, the Scoob pet and Mystery Machine vehicle will disappear from your inventory.
How to Get the Scoob Pet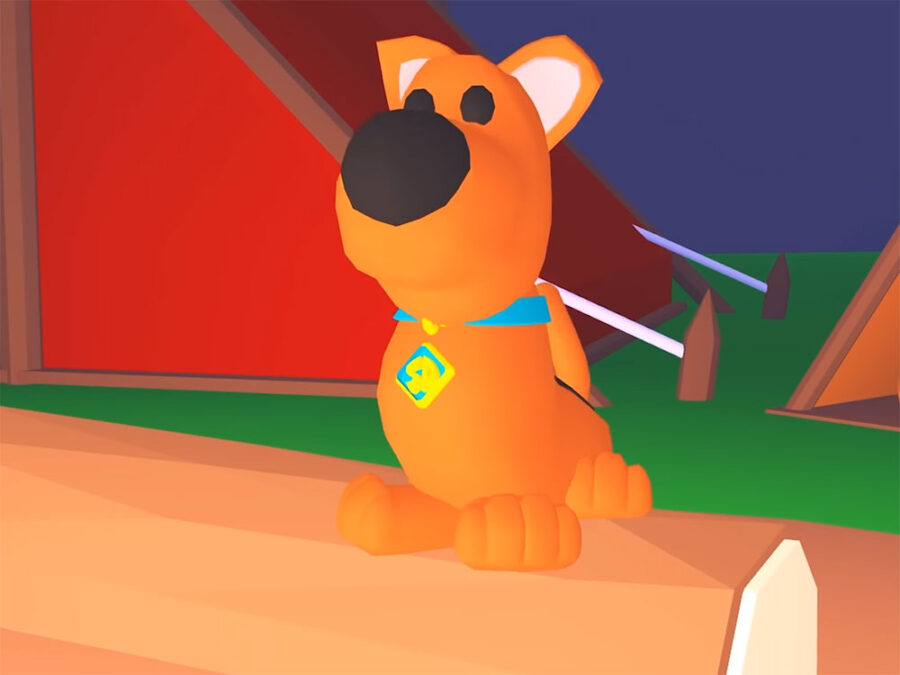 Obtaining the Scoob pet is really simple! Just head out to Adoption Island and right before you get to the bridge you will see Scoob and the Mystery Machine on the right. Talk to Scoob and he will ask you to solve the mystery of his missing collar. Once the dialogue has finished, you will find yourself inside the Mystery Machine van which you can then drive. All you need to do now is head over to the campsite, where you will find the collar! Click on it to collect it and then head back to Scoob to turn it in. Once you've given him the collar, you will then receive Scoob as a pet!
Scoob Pet & Mystery Machine Van
It's important to note that both the Scoob pet and Mystery Machine are temporary. You can play with them for two weeks, but after that time is up they will disappear from your inventory. So, make sure to get all your fun out of these two things while you can! You will want to raise the Scoob pet to adulthood because you will obtain a free permanent pet accessories if you do! You will get a Magnifying Glass, Detective Hat, and Detective Mustache for your troubles. These can be added to one of your pets so you can solve crimes together.
The Scoob pet is pretty awesome because it already comes with a Ride and Fly potion on it! That means if you've never had a pet you could ride or fly, this will be your chance to see what you've been missing.
That's everything we know about the Scooby Doo event in Adopt Me! Be sure to check out our other guides on the game like our Adopt Me Pets List, How to make a Neon Pet, and Money Guide!