The annual Roblox Developers Conference is finally here. There are many announcements being made that promise exciting new changes to the platform. Now, Roblox is announcing that players may have to be of a certain age to access all games on the site.
Age Content Ratings
The newly announced age content ratings may be a surprise for some, but others have noticed a general shift in attitudes towards age verification from Roblox in the last year. This trend continued at the Roblox Developers Conference as it was announced that games would soon have ratings that would determine age suitability. The ratings seem to be based on a number of factors, even beyond the usual violence, sexual content, etc.
Related: Roblox to release site-wide age verification system in the near future
Mature Ratings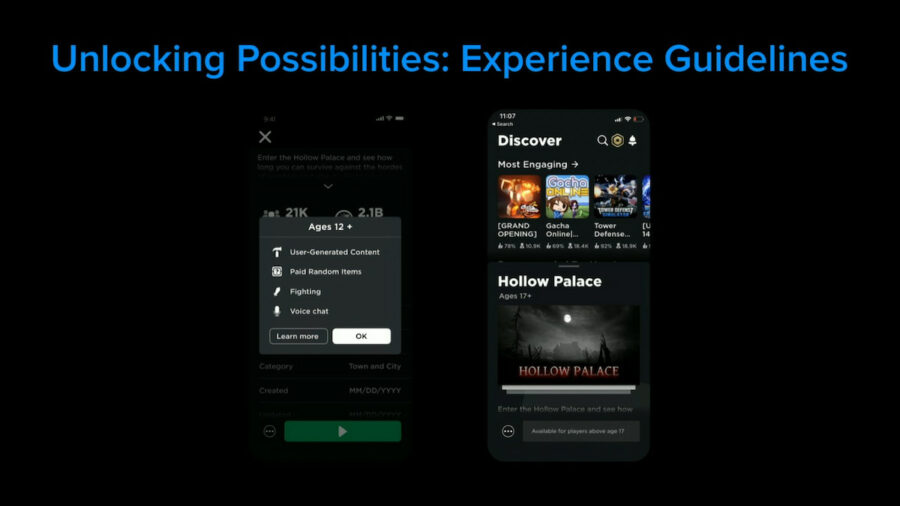 Mature ratings are an undoubtedly shocking alteration for Roblox players. This is because Roblox often caters to its under 18 demographic. This change implies that horror games may be among those that would require players to be over the age of 17. Some may speculate on where this fits in with the rise of inappropriate game content such as Scented Cons.
Want to read more about Roblox? Check out How to Cookie Log on Roblox on Pro Game Guides.