Updated: December 1, 2023

We looked for the latest codes!
Cultists and demons are lurking around every corner in Anime Champions! Your mission is to become the strongest champion in the game and save the world from the clutches of evil. Collect and play as your favorite anime characters from Demon Slayer, Naruto, and Dragon Ball Super. No enemy has a chance to stop you if you master your breathing techniques.
When claimed, the codes in Anime Champions will give you the in-game currencies of Gold and Gems. Gold and Gems can be used to buy new weapons and help level up your character. These codes are perfect if you are a beginner and want to level up faster at the beginning of your game.
The greatest anime heroes from your favorite anime shows can be found in Roblox. These codes can help you level up and master your next transformation. Try these codes for Anime Story Codes, Anime Squad Simulator Codes, Anime Dimensions Codes, Anime World Tower Defense Codes, and Anime Race Clicker Codes.
All Anime Champions Codes List
Anime Champions Codes (Working)
QUEST—Redeem for 350 Gems (New)
RELEASE—Redeem code for 1000 Yen
Anime Champions Codes (Expired)
5kLIKES—Redeem for 500 Gems
XMAS—Redeem for 300 Gems
1MVISITS—Redeem code for 1000 Yen
THANKYOU—Redeem code for 500 Gems
1KPLAYERS—Redeem code for 1000 Yen and 250 Gems
500LIKES—Redeem code for 500 Gems
Anime Champions FAQ, Answered
Follow our guides for all your questions on Anime Champions.
How to redeem Anime Champions codes
It's easy to redeem codes for free rewards in Anime Champions. To do so, follow the instructions below.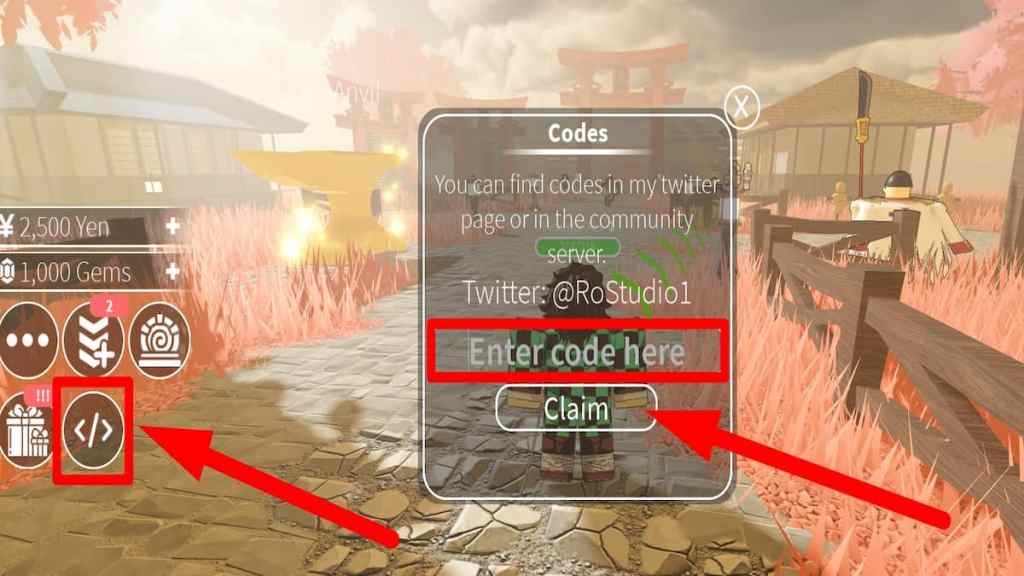 Launch Anime Champions on Roblox.
Click on the Codes Icon on the left-hand side of the screen.
Enter the code into the Enter code here text box.
Click on Claim to redeem your reward.
How to get more Anime Champions codes
To get the latest Anime Champions codes from the developer O M A Entertainment, follow them on Twitter @RoStudio1 and join their O M A Entertainment Discord Server. We here at Pro Game Guides have all the codes for your freebies in the game so bookmark this page and never miss another new code release.
Why aren't my Anime Champions codes working?
There may be several reasons why your Anime Champions may not be working. The codes may be expired; if there are any expired codes in our list, let us know in the comments below so we can keep the list up-to-date. These codes could be mistyped or missing punctuation when put in the text box, copy and paste the codes from our working list to avoid missing any free rewards.
What are the basic controls in Anime Champions?
To level up faster in Anime Champions, memorize these inputs to understand the basic controls better. Below are the basic controls to help you fight enemies.
"1" key—Press to use the primary ability
"2" key—Press to use the secondary ability
"E" key—Press to interact with NPCs and Portals
"SPACEBAR" key—Press to Jump
What is an Anime Champions game?
An Anime Champions game is an RPG action game where you can unlock over 90 characters and 100 weapons. Level up your character and unlock special abilities while completing quests for familiar characters. As you progress and become stronger, you can unlock new levels to test your abilities against. The stronger you become, the higher up on the leaderboards you will climb!
If you're looking for codes for other games, we have a ton of them in our Roblox Game Codes post! You can also get a bunch of free stuff via our Roblox Promo Codes page.