Skins change the design of weapons in Roblox Bad Business. They might not improve the stats of your rifle, but these unique designs might draw some jealous heads on the battlefield.
Best Roblox Bad Business Skins
While some skins can be earned free-of-charge from specific Bad Business events, most skins much be purchased from the store. But, only a small selection of eight skins rotate daily, making it difficult (and expensive) to grab your favorite from the collection.
Because skins rotate on a daily basis, it's difficult to preview the exact skin appearance on a weapon. As such, we'll update this page as we discover more skins on the Bad Business shop and Challenges section.
Check out this list of the best Bad Business skins we've witnessed from the dozens of options available.
Engraved Gold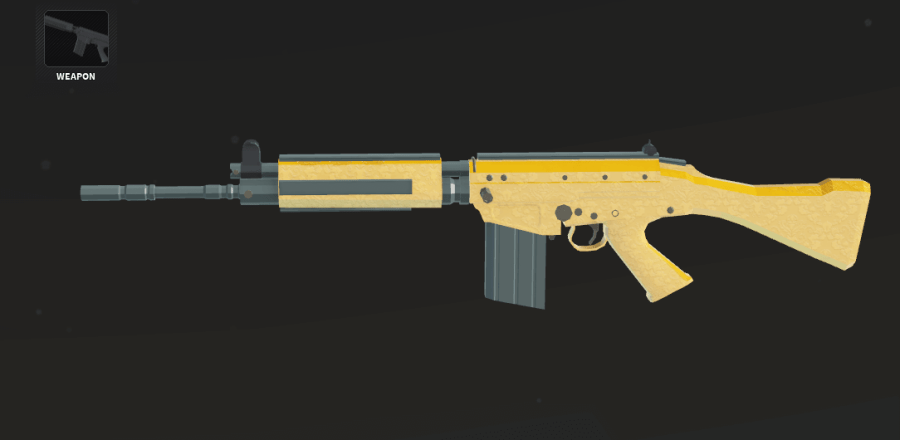 GLS Galaxy
Pride Flag Skins
Price: Free for All Players
All Pride Flag Skins include: Trans, Pride, Pan, Nonbinary, Lesbian, Bi, Ace, Genderfluid
Yellow Hyperspace

Additional Bad Business Skins Worth Checking Out
Blue Raspberry (Challenge Skin)
Rain (Gamepass Skin)
Topo Ice (Challenge Skin)
Topo Red (Challenge Skin)
Treeline (Gamepass Skin)
What are your favorite skins in Bad Business? Let us know in the comments which ones you own!
For the latest Bad Business updates, check out the Roblox Bad Business Patch Notes. If you're looking for codes for other games, we have a ton of them in our Roblox Game Codes post! You can also get a bunch of free stuff via our Roblox Promo Codes page.