Updated December 1, 2023

We looked for more codes!
In Evade, your goal is to stay alive as long as possible from the deadly bots and earn cash used to purchase essential survival items. Survive each round and complete your daily missions to earn special points used to purchase fun cosmetics and emotes to use as you play.
You can also earn more exciting rewards with in-game codes. Developers give out codes for players to redeem free essential items that help them get a headstart in their experience.
For more help getting started in Evade, you can use our guides for tips and tricks, such as How to get all badges in Evade, How to super jump in Evade, How to emote in Evade, How to get Cash and XP fast in Evade, or All controls in Evade.
All Evade Codes (2023)
Active Evade Codes (Working)
luckyday—Redeem for St Patricks Day Pin
therealdeal—Redeem for a free Bird Badge cosmetic!
Inactive Evade Codes (Expired)
NewYears2023—Redeem for a New Year Cosmetic
HolidayUpdateFix—Redeem for 2k Tokens
HolidayUpdateFixEXP—Redeem for 300 XP
1bill—Redeem for a free 1B Celebration cosmetic!
Evade1K
Evade FAQ
Here is everything you need to know regarding Evade codes.
How to redeem Evade codes
Redeeming Evade codes is a quick and easy process.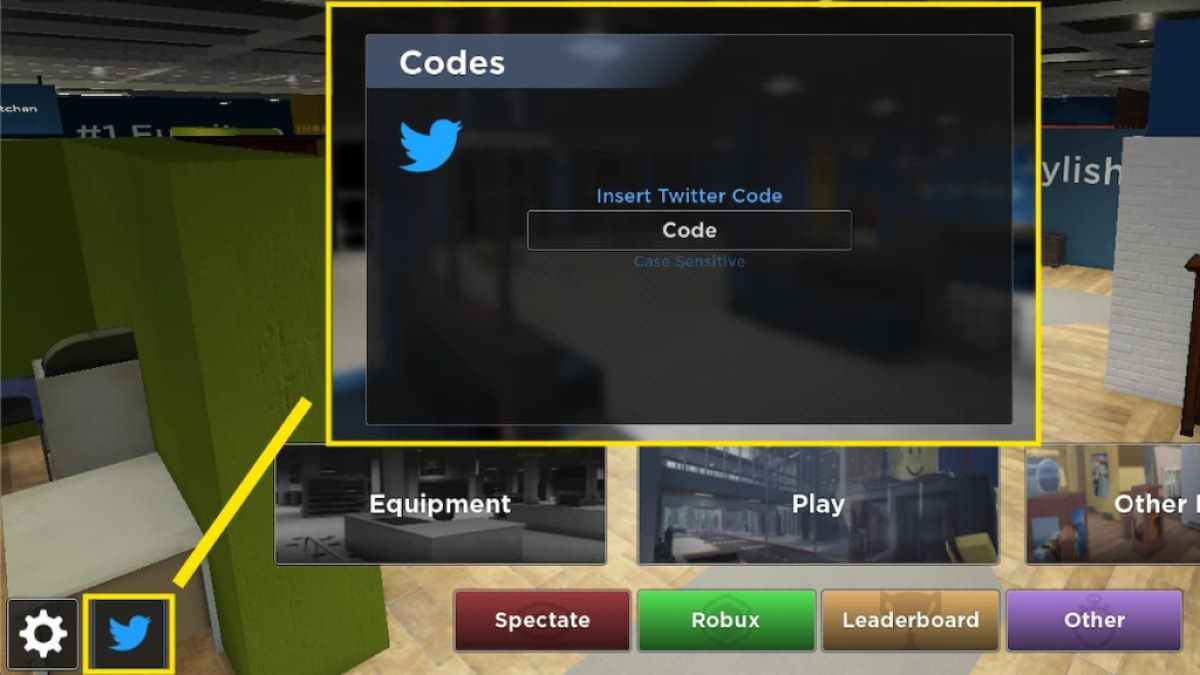 In the game, located on the main menu, open the codes menu symbolized by the Twitter icon on the bottom left of the screen.
Enter your codes in the text box exactly as shown in the list above.
Press Enter on your keyboard to enjoy your rewards!
How to get codes: Evade Twitter and Discord
Developers usually give out codes during an update, event, or as a goal is met, such as a specific number of likes reached. Some developers will place them directly in the game's description or image to notify players when they are available. However, some developers may require you to follow them on their social media accounts, such as Twitter and Discord. You can follow this experience on their Twitter, Hexagon Development Community, or their Discord, Evade, to stay updated. For your convenience, you can also bookmark this page and check back whenever to see when a new code has been added.
Why aren't my Evade codes working?
There are various reasons why your codes may not be working correctly. The main reason is that codes have already expired. Since codes are regularly cycled in and out of the game, they can expire with little to no notice. We try to keep our lists updated, but if you notice a change before us, feel free to leave a comment below, and we will try to fix it as soon as possible.
It is also important to double-check your spelling when entering codes. They are almost always case-sensitive, meaning the slightest typo could make them appear invalid. Ensure you are entering them exactly as shown in the list above, or if the game allows, copy and paste to avoid any issues.
What is Evade?
Evade is a thrilling horror chase game on Roblox with a touch of humor. You must survive time-based rounds on various maps as deadly bots, themed as popular memes, attempt to murder you. Team up with other online players to run, hide, complete puzzles, and stay alive. If you can survive the round, you can earn cash and other points used to purchase useful items such as detectors, traps, and character cosmetics that give you unique boosts. You can also buy fun emotes, such as dances and animations, to use during the match.
What are Daily Mission in Evade?
Daily Missions are special tasks you can complete as you play rounds to earn points. This currency allows you to buy unique items only found in the Daily Shop menu. You can find your list of Daily Missions on the main menu on the right of your screen with how many points you will receive for completing them.
If you're looking for codes for other games, we have a ton of them in our Roblox Game Codes post! You can also get a bunch of free stuff via our Roblox Promo Codes page.