Believe it or not, Roblox games are not just Anime brawls. In Farm Factory Tycoon, you can become an agribusiness legend beloved by people and even more by sheep and cows. So if you're interested, put your hat on, and get ready for one of the best country adventures you can find on the Roblox platform! Indeed, who wouldn't want to enjoy farm life?
In your quest to become the best ranch manager, you'll need some help. By that, we don't mean on cowboys, but that's a good idea. We were thinking of Farm Factory Tycoon codes that can help you build your cow empire faster than you say, "Milk!" Because you're a businessman, money is what you need the most. That's why most of the codes give you Cash, and you need to redeem them.
If you're a fan of tycoon simulation games, we have some excellent guides to help you! Check out articles like Jujutsu Tycoon Codes, Roblox Game Company Tycoon Codes, Club Bathroom Tycoon Codes, Roblox Vehicle Tycoon Codes, and Roblox Bank Tycoon Codes on Pro Game Guides. For more Roblox codes and guides, browse the site and enhance your chances in any game you play.
All Farm Factory Tycoon Codes List
Updated February 2, 2023

Added two new codes.
Farm Factory Tycoon Codes (Working)
Here's a look at all of the working Farm Factory Tycoon codes.
70KMEMBERS—Redeem for X2 Profit Bosst and Speed Boost (New)
50KLIKES—Redeem for X2 Profit Bosst and Speed Boost (New)
ApologiesInAdvance!—Redeem for X2 Profit Boost and Speed Boost (New)
RevampComingSoon!—Redeem for X2 Profit Boost (New)
obby—Redeem for 10 Gems
goodgame—Redeem for 5k Cash and a 15-minute 2x Cash Boost
BESTFFT—Redeem for 5,000 Cash
happy—Redeem for 2,000 Cash
Farm Factory Tycoon Codes (Expired)
These codes for Farm Factory Tycoon no longer work.
There are no expired codes for Farm Factory Tycoon.
Farm Factory Tycoon FAQ
Here's everything you need to know regarding Farm Factory Tycoon codes.
How to Redeem Farm Factory Tycoon Codes
Redeeming codes for free rewards in Farm Factory Tycoon is easy.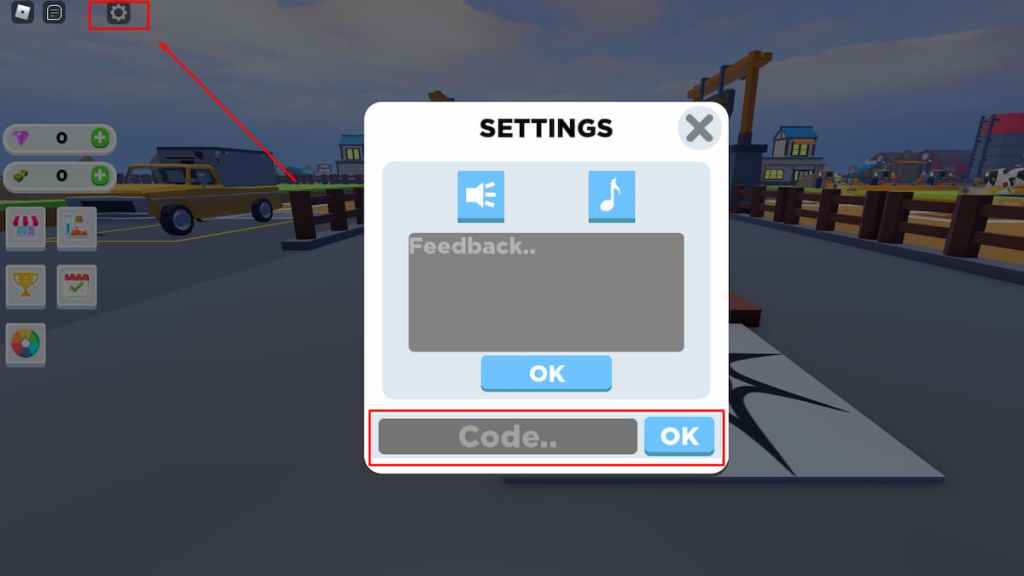 In the game, press the Settings button on the upper left side of the screen.
In the text box, enter the code exactly as it appears in the list above.
Press the OK button to claim your reward.
How to get more Farm Factory Tycoon Codes
To have all the Farm Factory Tycoon codes info in one place, bookmark this page and visit it often. We'll keep you updated with additional rewards once they are released. It's also good to check the developers' Discord page or join this games' community for the latest news about codes and game updates.
Why aren't my Farm Factory Tycoon Codes working?
If you can't redeem codes, check if you've entered the code exactly as it is listed. To avoid mistakes, copy and paste codes from the working codes list above into the redeem text box. That way, you'll be confident that there are no grammar mistakes.
You should also ensure to redeem these as soon as possible because you'll never know when they could expire! All of these codes have been tested on the date that this post was released. If you find one expired, please let us know the exact code in the comments below so we can remove it.
Where is the henhouse in Farm Factory Tycoon?
In the beginning, you'll have to rely on chicken to get the job done. To find their home, go right from starting position, walk by the house, and you'll find a home for your chicken. For cows, go to the neighboring building.
What is Farm Factory Tycoon?
Farm Factory Tycoon is a farm simulator that puts you in charge of a running estate full of domestic animals. Here, you'll have to upgrade buildings and unlock animals like chickens, sheep, pigs, and cows. Test your farming and management skills and build the best and most prosperous farm in the game! If you have had any problems with cash flow, check out Farm Factory Tycoon codes to improve your business.
If you're looking for codes for other games, we have many of them in our Roblox Game Codes post! You can also get a bunch of free stuff via our Roblox Promo Codes page.