To succeed in Blox Fruits, you must use fruits to defeat enemies. Each blox fruit has different damage and moves, so it's up to you to pick the ones best suited for your playstyle. Having said that, you should definitely try to get Gravity fruit. In this article, you'll find out how good is Gravity Fruit in Blox Fruits and how to get it.
What is Gravity Fruit in Blox Fruits?
Gravity Fruit is a Natural type of Blox fruit of Mythical rarity with abilities you'll find instrumental to your success in the game. Thanks to this fruit, you'll have access to the following skills:
Boulder Flight allows you to summon huge rock you can use for flying.
Gravity Obeisance lets you create a huge pit that traps opponents and deals damage to them.
Gravity Push throws enemies away from you.
Meteor Pitch summons a huge meteor that will hit the target.
Meteors Rain deals area of effect damage to anyone in the vicinity.
How to get Gravity Fruit in Blox Fruits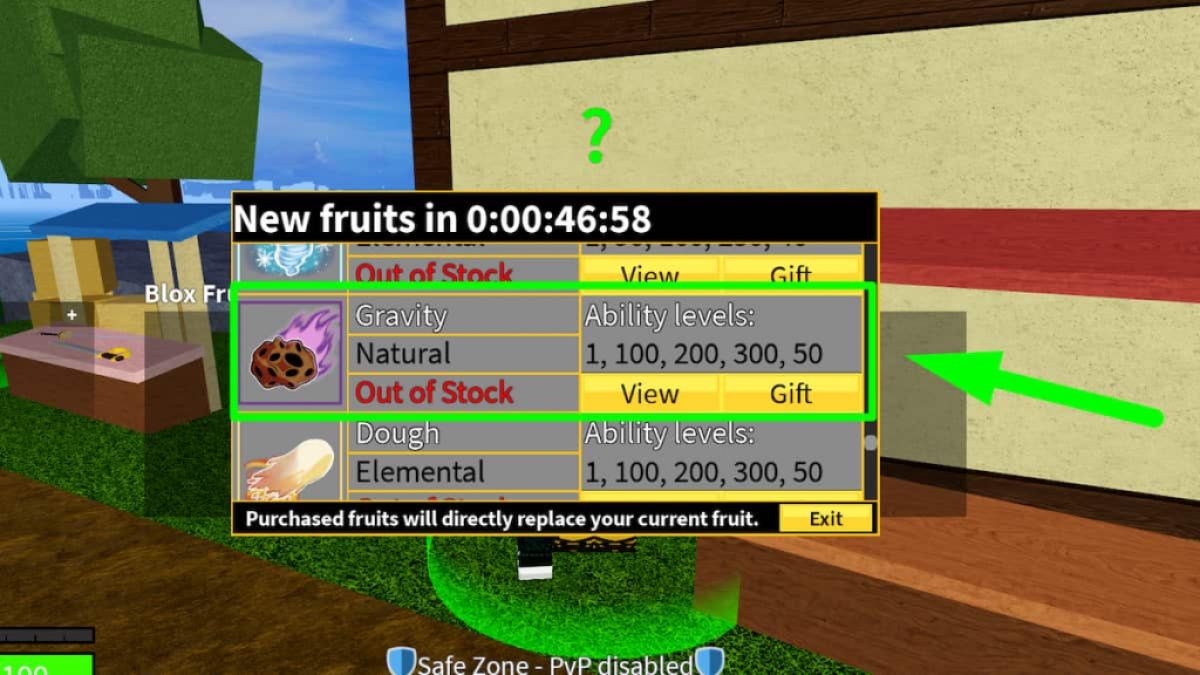 Related: How to trade in Blox Fruit
You can get Gravity fruit in Blox Fruits from the Blox Fruit Dealer. You can either buy it for 2.5 million in-game dollars or for 2300 Robux. Although paying a couple of million is not cheap, it's still better than paying with basically real money. The catch is that it is almost always out of stock, as the chances for Gravity fruit to appear in the shop slim-to-none (less than 2%).
Is Gravity Fruit worth it in Blox Fruits?
Gravity Fruit is definitely worth the trouble of acquiring in Blox Fruits. It's expensive and rarely available, but if you're in luck, you'll have a nice advantage against opponents. That's the case mostly because of the Meteors Rain ability that deals awesome AoE damage, especially against other players.
For more information on Blox Fruits, check out How to get Shark V4 in Blox Fruits on Pro Game Guides.